Accessory Dwelling Unit requirements scrutinized during Planning Commission meeting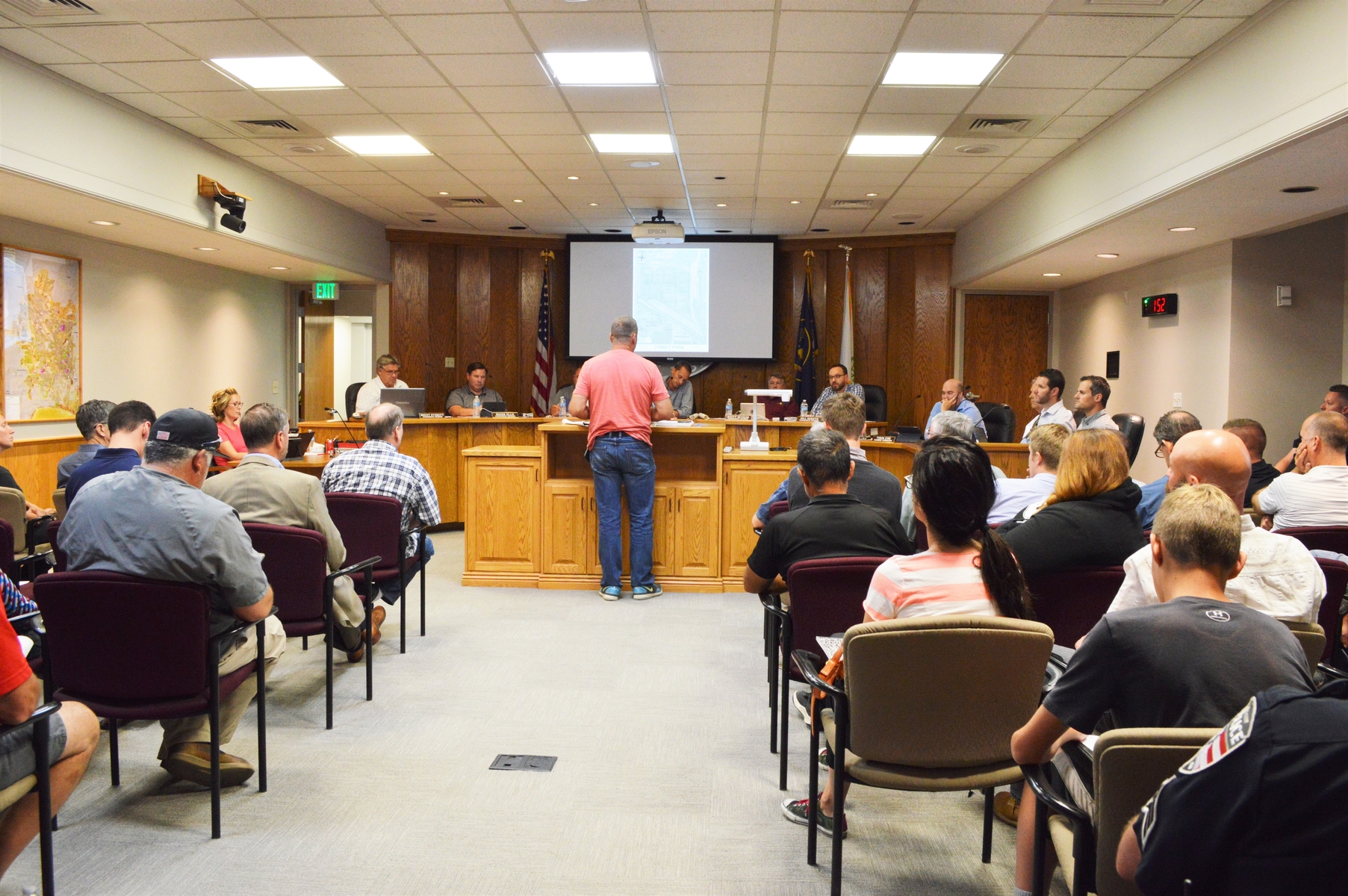 Nicole Kunze | Lehi Free Press
The Lehi City Planning Commission met virtually on Thursday, Feb. 11, and made unanimous decisions on four agenda items. Lehi City staff ended up withdrawing a fifth item requesting an amendment to the city's code regarding accessory dwelling units (ADU) after a lengthy discussion.
The City Council approved the Myers Development Code Amendment allowing ADUs in detached garages on Jan. 12, 2021. The amendment included a requirement that ADUs have a minimum five-foot setback from property lines. Following the approval, the applicant found that the five-foot setback requirement would not allow them to convert their existing garage into an ADU because it didn't meet the requirement.
Lehi City requested review and recommendation for an amendment to Chapter 26 Accessory Uses of the Development Code that would allow the Planning Commission to approve detached garage ADUs that are closer than five feet from the property line in places where it would not have a significant negative impact to neighbors.
Several commissioners pointed out the subjectivity of "negative impacts to neighbors," and that it would depend too much on the opinion of the commissioners. Commissioner Matt Hemmert asked how many legal-conforming ADUs are in Lehi City right now.
"We ran a report recently and we have 120 licensed ADUs and 170 under construction," said Kim Struthers, Director of Community Development. Hemmert was pleasantly surprised the number was that high.
"I'm uncomfortable with how we've amended the requirements already. I don't want to make a dramatic code change for just one applicant. We could have unintended consequences with this. I don't want the Planning Commission to have this much leeway," said Hemmert.
"If the Mayor thought he was getting too many split votes from us before, this will create even more," added Commissioner Jared Peterson.
"You can't hurt our feelings. Just give us your honest recommendation – you guys have made great suggestions in the past," said Struthers. He withdrew the request to amend Chapter 26 Accessory Uses of the Development Code.
The Planning Commission gave positive, unanimous recommendations on the following items during their Feb. 11 meeting:
Rocky Mountain Power's request for conditional use approval of the Rocky Mountain Power Transmission Extension along the eastern side of the Micron property.
Ivory Development's request for a zone change on the Dimock Property, 3.59-acres at 800 North 2300 West, from A-1 (agriculture) to R-1-22 (residential/agriculture).
Stephen Montague's request for conditional use approval for an eight-foot fence at 866 North 1700 West. (Montague and the Planning Commission compromised with a six-foot fence on two sides and eight-foot fence on two sides of the property.)
Arive Homes' request for a zone change on 5.45-acres of property at 500 West 1500 South from TH-5 (transitional holding) to R-1-22 (residential/agriculture).