RootsTech reaches worldwide audience with digital format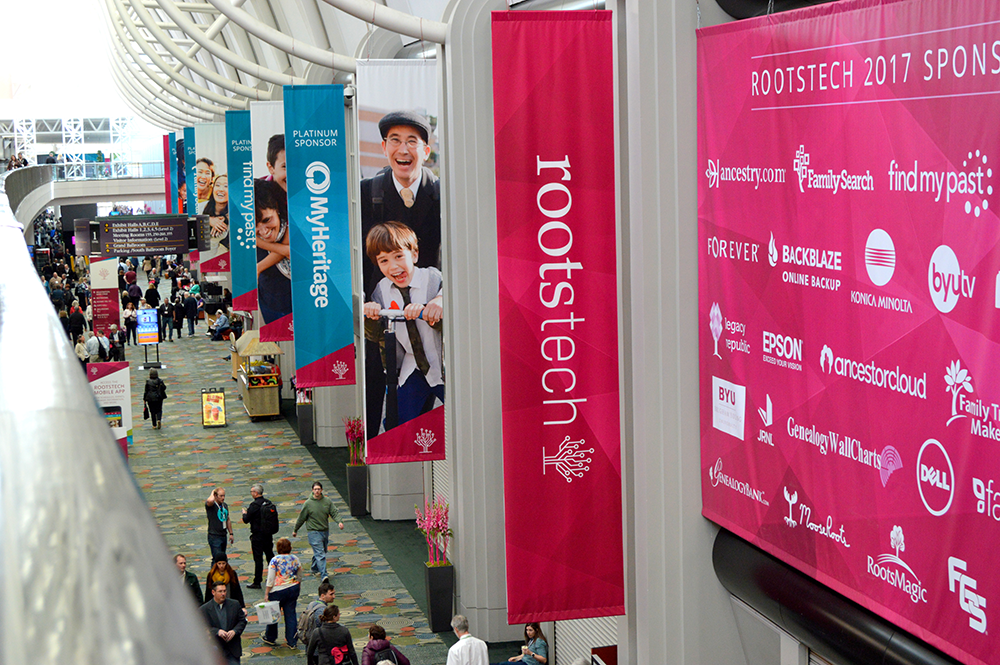 Digital conference is free, available for a year
The 2020 annual RootsTech family history conference and trade show in Salt Lake City snuck in just before the world shut down because of the COVID-19 pandemic. Organizers of the popular conference had to change their plans five months ago when it became clear that an in-person conference with thousands of people in the same space wasn't going to be possible for 2021.
"The pandemic has constrained us in many ways, but it also made us focus in on how to bring that signature RootsTech experience to a worldwide audience," said Paul Nauta, Senior Marketing and Communications Manager for RootsTech. "We had to create an entirely new website and somehow produce those connections that RootsTech is known for with five months of development time."
Registration for the online version of RootsTech 2021 is free at rootstech.org. More than 1,200 sessions or classes will be available in 11 languages (and subtitles) starting on Wednesday, February 24. Once the sessions are up, they can be viewed at any time during the next year until RootsTech 2022. "You could watch six pieces of RootsTech content every day for a year to see everything available. We're essentially creating a premiere learning library for family history research," said Nauta.
"There will still be a main stage with keynote speakers that will be 'live' and available after their premiere times. It's a lot like viewing something on Netflix – you can scroll through the content and make your custom watch list and filter by speaker or country or topic," Nauta continued.
Some presenters have taped their sessions from their home country in their native language. "While our core content is all in 11 languages, our user content represents 40 languages," said Nauta. "People didn't have much time to meet this challenge that we gave them, to submit their recorded sessions with all our guidelines. They did it, though. You'll get to see presenters in their home country, teaching how to access records where they are. It's pretty incredible," Nauta continued.
While RootsTech attendees will miss out on meeting relatives in person, getting one-on-one help at the vendor hall and the smell of roasted cinnamon almonds at the Salt Palace, the 325,000 people who have already registered won't have to wait in any lines or miss out on any classes either. FamilySearch engineers will be available around the clock to answer questions, too.
Members of the Church of Jesus Christ of Latter-day Saints will also get the Discovery Day experience virtually starting on Saturday, February 27, with Elder Jeffrey R. Holland and Sister Patricia Holland as keynote speakers.
"We believe in miracles! We're going to pull this off. People all over the world are going to be blown away," concluded Nauta.