OPINION: Honoring Veterans is a priority for Lehi Free Press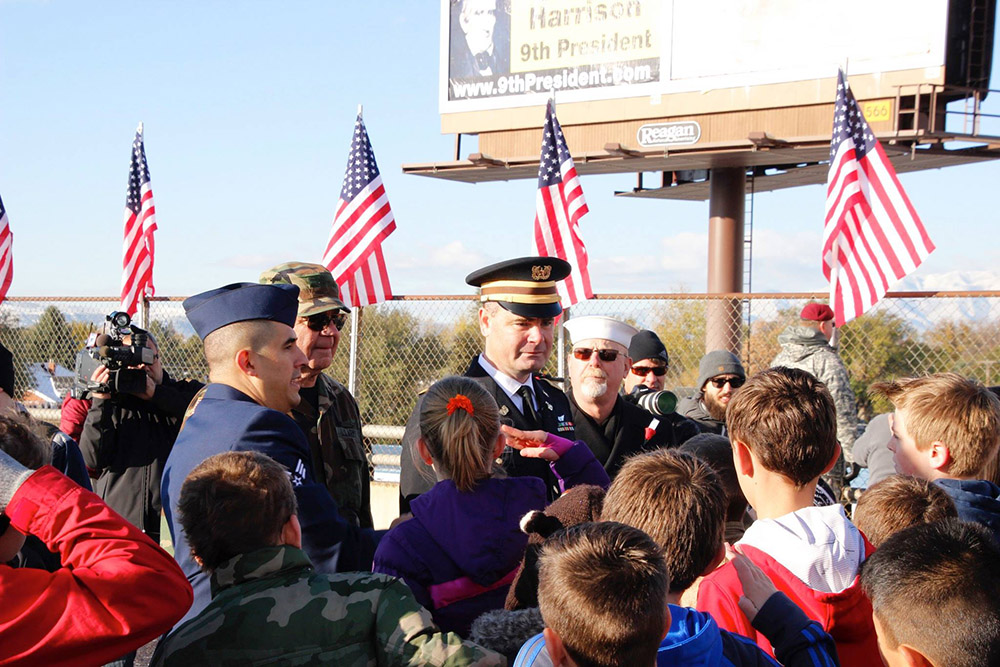 As a local newspaper, we have been and still are committed to honor those who have served in our military organizations. Since the paper was re-started nearly eight years ago, I've hadthe privilege and honor of interviewing over 15 Veterans of World War II, Korean and Vietnam conflicts. It has been a humbling and enriching experience.
These 14 men and one woman were honored from 2015 to the present. Their stories are heart-wrenching and awe-inspiring. I had the opportunity to interview Farren Pace, a quiet, soft-spoken Korean War Veteran. As I sat in his kitchen, I could tell he was reluctant to talk about his war experience. Finally, he pulled out a well-worn scrapbook with pictures of his time in the Navy. I couldn't help but hold back the tears as he described the events shown in the pictures. One of the common traits of the vets I've interviewed has been their reluctance to talk about their experiences. I'm sure the memories of losing friends in conflicts were too painful to talk about. As a Purple Heart recipient, Pace had shown valor and courage in battle.
Boyd Wilkins was so eager to serve his country that he took his blessing certificate to the recruiting office to show he was old enough to enlist. Not only did he serve in the Army, but the Navy and National Guard as well. He served as a medic and witnessed the horror of war first-hand. He saw soldiers that were shot as many as 39 times and many who suffered from "battle fatigue."
Reldon Barnes, a Korean War Veteran, was responsible for communicating to families the death of their son or daughter in combat. He remembers seeing the lists of the fallen and never being able to objectively deal with so many deaths, because he knew that for every name on the list there would be a grieving family somewhere in the United States.
Bill Murdock, a Vietnam War Veteran, suffered when he came home from his service and saw the lack of respect the soldiers received from citizens of this country. Vietnam was a very controversial war, and he felt rejected for serving his country during this time.
All of these Veterans' stories showed their courage and commitment to this country. They all had memorabilia in their homes displaying patriotism and love for America. Many of them were dismayed at the lack of concern for the displaying of the American flag. One of the Veterans expressed his displeasure when sports stars would not stand at the singing of the National Anthem or the display of the flag.
These were humble, hard-working, members of our communities who rarely felt the need to express their opinions. When opinions were shared, they expressed anger for the lack of patriotism in the younger generations.
According to Ivan Smith, chaplain for Lehi's American Legion Post, "We have three living World War II Veterans, about 20 Korean Veterans and a handful of Vietnam Veterans." We need to hear their stories and commit to honoring their legacies of sacrifice and love of America.