OPINION: Military service not always honored as it should be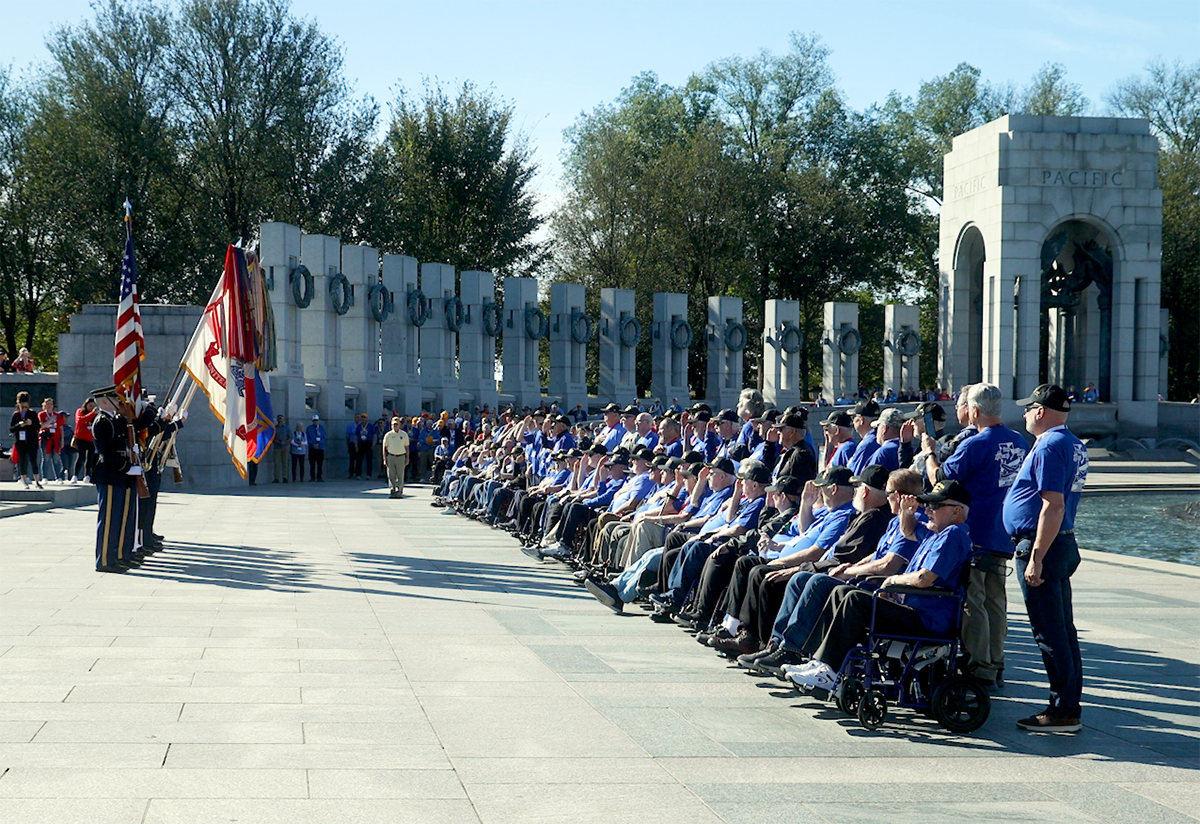 My inclusion in Utah Honor Flight #45 last month gave me a chance to relive some of my service experiences with others who had gone through their own individual versions of military life.
During the flight over, we had a "mail call" which simulated a military practice. There was a packet of correspondence for each veteran in a large Priority Mail envelope.
The guardians were asked to collect letters from family members and others to be included and mine did so, but the packets also had letters from Utah politicians plus "thank you veteran" letters from all over the country (mine included some from Utah, Tennessee, Louisiana and Nebraska).
To be brutally honest, I got more letters in this one packet than I received during the entirety of my years of active duty. Mostly that was the result of benign neglect on the part of the people who knew me then, who were all busy with their own lives. Out of sight, out of mind, as the saying goes.
However, that doesn't tell the whole story. Those who served during my era were not only frequently ignored, but they were often also vilified and subjected to verbal and even physical abuse because of the political unpopularity of the Vietnam War.
I was not spared this, even though I was female and served only stateside, and it was much worse for many of my comrades, most of whom were drafted and therefore had little control over their participation. They deserve honor simply for staying here and answering their country's call.
I was never anywhere near combat, but most of those I served with who had been in the military more than a year or two had endured one or more tours in Southeast Asia and bore evidence of the scars of that conflict in their bodies, minds and souls.
One example will suffice. A staff sergeant in my office had done three tours in Vietnam. One day I came up behind him a little too quietly and tapped him on the shoulder. He jumped up, turned around and had me in a choke hold before he even realized where he was – a survival reaction if I ever saw one.
I felt sad for him and so many others whose lives were forever altered in ways that were impossible to erase. Many of those on my Honor Flight also evidenced such scars.
During the changing of the guard at Arlington National Cemetery, those performing the ceremony gave a particular salute to the veterans present that was explained to us ahead of time so we would recognize it. It was a singular acknowledgement that was a first for most of us.
At the World War II memorial, a color guard with a member representing each of the uniformed services performed a ceremony just for us which included a special salute and the playing of "Taps."
I had the opportunity to participate in honor guards with some frequency when I was in the service. I loved saluting the flag in uniform, and this was something I missed very much when I returned to civilian life.
I think about it every time the National Anthem is played, and I hear it frequently since it's presented before every sporting event I cover.
While participating in the ceremony at the WWII Memorial, we were given special permission to salute the flag one more time, a privilege usually reserved only for those in uniform. This was a very meaningful moment for me, and I think for most of the veterans there.
Finally, even though we arrived hours late, there was still a large crowd to welcome us at the Provo airport, including an Army brass band, saluting uniformed members and more veterans, beauty queens from several Utah towns and members of the Battlin' Betties, a veterans support group that dresses in WWII-style clothing.
Beyond them were family and friends of the veterans with flags, balloons, signs and leis making a lot of noise, clapping and cheering. After everyone had a chance to go through the crowd, they pulled us together to hear a song from a local celebrity musician written especially for the occasion.
I feel confident in saying that none of us had received a welcome like this during our actual time in uniform, and it elicited an emotional response from each one.
For some, decades of bitterness began to wash away with tears freely shed, a long overdue and blessed catharsis for those who had given so much.
No two veterans have identical stories, but we all share certain commonalities regardless of when or where we served. And, being a member of any of the uniformed branches in any era can't be fully understood by anyone who hasn't done it. All such service includes heartache and sacrifice.
To finally have that recognized during every small detail of this amazing journey called the Honor Flight created memories that will last a lifetime for all of us and gave long-overdue honors to those who especially deserved them for bearing the brunt of America's policies abroad.
On this Veterans Day, I encourage you to take a moment to thank someone you know who is a veteran or currently serving. The freedoms and quality of life you enjoy would not be possible without their contributions, whatever they may be.