Amy Lee Christensen Foster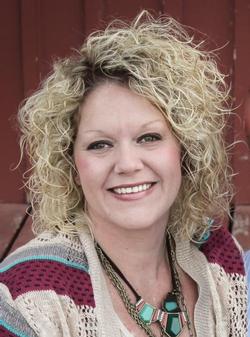 Amy Lee Christensen Foster returned to her Father in Heaven on December 8, 2016 surrounded by her family after fighting a courageous battle with cancer. She taught us determination and was an example of never giving up. Amy was born August 13, 1981 in American Fork, Utah to Michael and Kristy Christensen. She graduated from Lehi High School and attended Utah Valley University.
Amy met the love of her life, Gabriel Foster, and was married September 23, 2000. Her four children, Dominique, Draven, Gracie, and Gabree, are the joy of her life. Amy was known for her hilarious sense of humor and loved to go shopping with the girls. She looked forward to camping trips and vacations with her family. She loved her job as a pharmacy technician at Cecil's Pharmacy in Kohler's store for the past 16 years. She was an active member of the Church of Jesus Christ of Latter-day Saints and served in many callings, her favorite being a primary teacher.
Amy is survived by her husband, Gabriel Foster, children, Dominque (Edxay) Angel, Draven, Gracie, and Gabree Foster; her loving parents, Michael and Kristy Christensen, and mother-in-law Joyce Foster, grandchildren, Beckham, Greyson, and Lily, and her siblings Weston (Chante) Christensen and Jeni (Landon) Roseman. She was preceded in death by her grandfathers, Jerry Beck and Harold Christensen.
A viewing was held in Lehi, Utah at the LDS South Stake Center on Sunday, December 11th from 6:00-8:00 p.m. and on Monday, December 12th from 11:30 a.m.-12:30 p.m. Funeral services were held at the same location at 1:00 p.m on Monday. The family wishes to extend heartfelt appreciation to all the doctors and nurses who cared for Amy.