Marcus Draney propels Skyridge to victory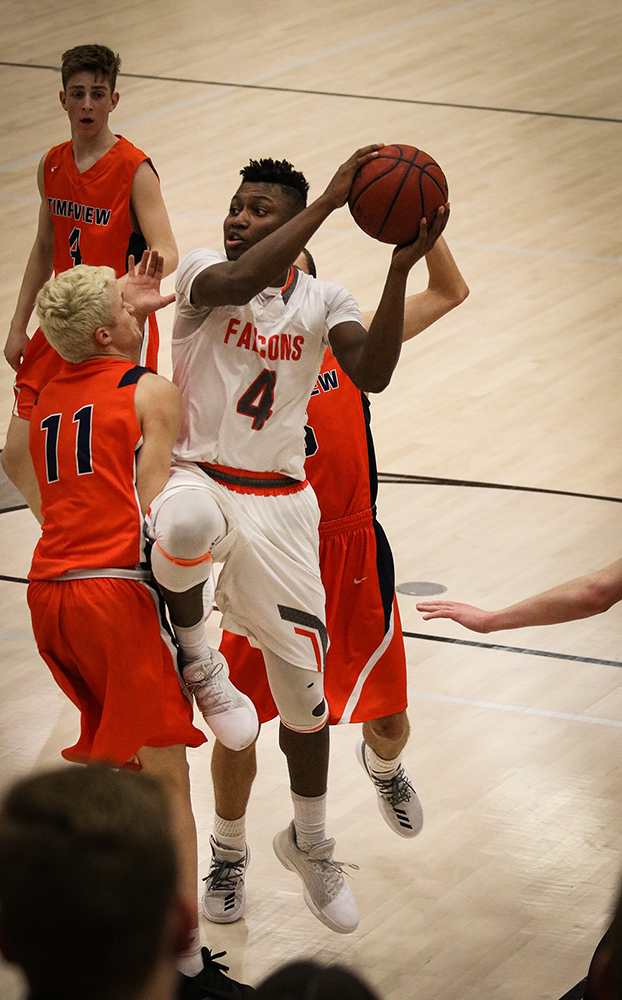 Last Friday night Skyridge High School boys basketball team hosted 4th ranked Timpview in a "must win" game for the Falcons. Timpview had beaten Skyridge by 17 points in a matchup earlier this season.
Timpview jumped out to a quick lead in the first quarter and led by 14 points at the half. Skyridge came out of the locker room determined to even the score. Marcus Draney took charge. He drove, dribbled, and dunked to ignite the Falcons. Braydon Cuff shared in the heroics when, with seconds left on the clock, he hit a jump shot to tie the game.
The game went into overtime for the fifth time this season for the Falcons. Draney would not be denied the victory. With seconds left in overtime, Draney pulled the ball from a Timpview player's grasp and headed down the floor only to be fouled. Draney stepped to the foul line and with ice water in his veins converted on the free throws. Draney went 15 for 18 from the foul line. His stellar play earned him a spot in Deseret News' plays of the week.
The Falcons must win their next three games to continue into the play-offs. Games include an away game at Provo, and then Corner Canyon and Alta at home.