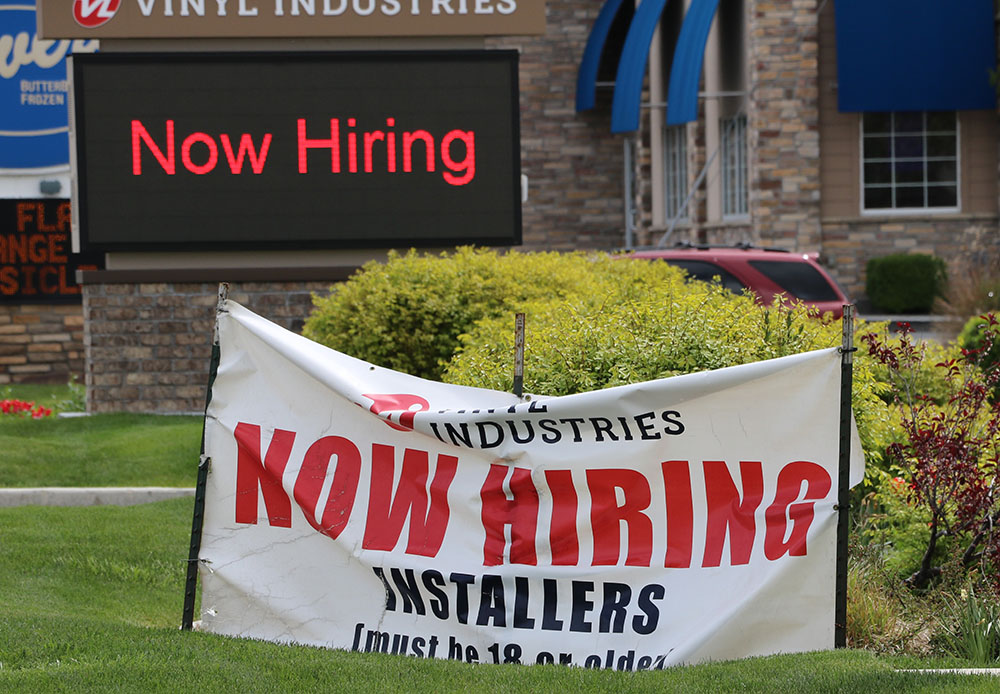 Lehi – Visit almost any fast food joint in Lehi and you'll see a "Help Wanted" sign. The lack of available workers is driving wages up and many of these employers are paying well above minimum wage to attract workers. The minimum wage in Utah is $7.25, but many service oriented or entry level positions are often paying $11-12 per hour. With the recent growth in Lehi's population, a corresponding increase in appetite for fast food and quick serve restaurants has gone up. Most of these businesses are desperate for workers.
It's not just fast food establishments that are looking for help. Construction companies, including plumbing contractors, framers, landscape companies, and heating and air contractors are desperate for laborers. Many are offering benefits packages that rival larger companies.
According to Dennis Schoonover, owner of Schoonover Plumbing Company in Lehi, "we are always looking for workers, there are never enough guys." Bill Sullenberger, estimator at Gene Peterson Concrete, said "Utah's economy is booming right now so there is a need for more workers. We are having an extremely hard time finding local workers willing to fill our labor positions."
According to the Utah Department of Workforce Services, Utah County has an unemployment rate of 2.8%.  Statewide, the unemployment rate is 3.1%. Traditionally, anything under 4% is essentially no unemployment. In the U.S., the unemployment rate is 4.5%.
Basically, in Lehi, if you want a job, you can find a job. Of the largest employers in Lehi, Vivint, IM Flash, Adobe and Ancestry.com, all are looking for employees. Currently, Vivint has 33 job openings in Lehi, Adobe has 17, IM Flash has 10, and Ancestry.com has 20.  Jobs in the technology sector tend to be higher paying and are plentiful in Lehi.
According to Carrie Mayne, Chief Economist at the Department of Workforce Services, "job growth continues at a firm pace, providing additional employment opportunities across multiple industries. Utahns looking to improve their employment situation should take advantage of Utah's expansionary economy."