Flooding damages home near Lehi City construction project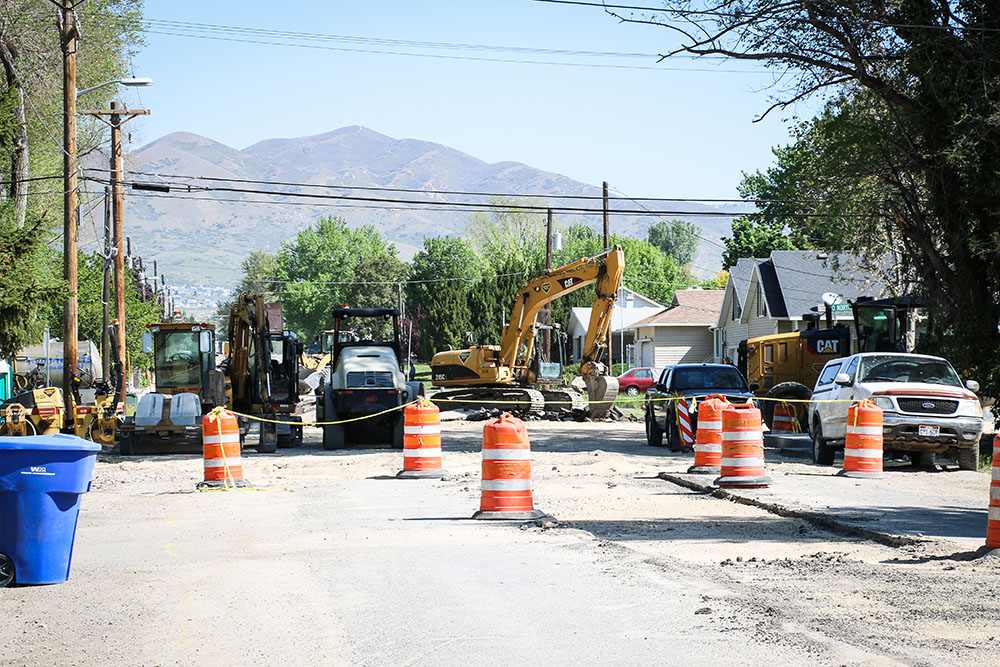 Sunday afternoon, May 7, at the home of Tiffany and Jason Christiansen, water began entering the basement through edges of the foundation on all sides. The family sprang into action, moving furniture, and clearing out belongings in their basement. The flooding continued through Monday afternoon.
Robert Fox, the bishop of their LDS ward, visited their home and alerted Lehi City Mayor Bert Wilson. Many neighbors, friends, and Lehi City workers labored for hours to pump water out of their basement and to clean up the damage. Volunteers brought Shop Vacs, food and support as the water continued to flow into the basement
through cracks in the corners and sides. The water was coming in through the ground, not above ground.
The Christiansens live on 300 West near the site of Lehi City's box culver upgrading project which has closed city streets in the area for two months. Roads on 600 North and 300 West have been closed as track hoes and heavy equipment have been excavating the area and installing the new massive box culverts in anticipation of a heavy spring run-off.
Tifffany Christiansen was questioned as to whether she felt the construction on the East and North streets near her home had caused the damage, "We don't know. We've lived here for 12 years and we've never had a flood in our home," said Christiansen. Lehi City officials have visited her home and have been cooperative in trying to discover the reason for the flooding. The City is planning to divert water from the new culverts on Friday to pressure test the new system and look for possible leaks. Lee Barnes, former head of Lehi's water department was called in to consult on the flooding.
Because action was taken quickly, and the basement of the home has a cement floor, property damage to the interior of the home is expected will be minimal. "We will probably have to replace some baseboards, that's it. But we are worried about possible foundation damage," said Christiansen.
"We are so grateful for the help we've received from our neighbors and from the City," added Christiansen.
On Tuesday May 9, sump pumps in the window wells were still pumping water away from the foundation of the home.