Miss Lehi's Outstanding Teen 2017 crowned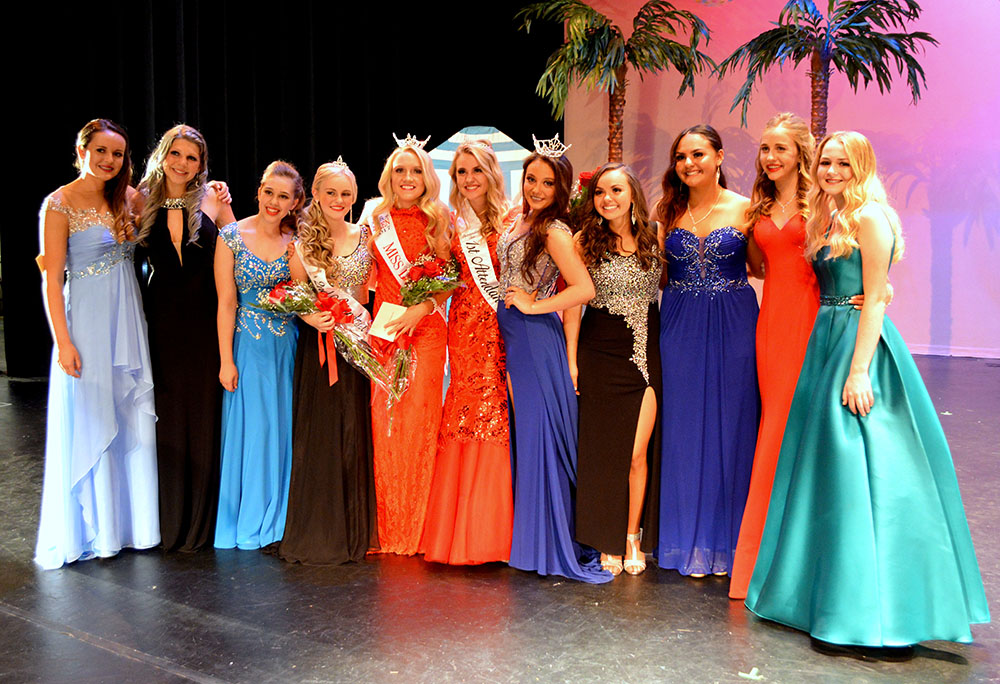 On the afternoon of Saturday, June 3, ten impressive young Lehi ladies competed for the title of Miss Lehi's Outstanding Teen at Lehi High School. The young women showed their strength, talent, and poise for the judges and the audience.
TaeLynn Meek, Miss Lehi's Outstanding Teen 2016, and her father, Chris Meek, served as the Master of Ceremonies for the program, which was directed by Miss Lehi 2015, Caitlin Thomas, as well as Jennifer Thomas, and Jennylynn Meek.
TaeLynn and Chris Meek were polished pros moving the show along and ad-libbing during set changes with a little help from another former Miss Lehi, Sienna Meek. Caitlin Thomas was behind the scenes of a pageant for the first time. "I absolutely love being on the other side of the curtain. I felt like I was able to really get to know the girls and have a fun time with them while not having to worry about performing. Every single girl was amazing and had so much to offer," said Thomas.
One of the differences between the Miss Lehi pageant and Miss Lehi's Outstanding Teen pageant is the Lifestyle & Fitness category. The younger contestants wear workout clothes instead of swimsuits for that category and that's where the program started. If the contestants had nerves to work out, they were able to do so by playfully flexing their muscles and doing a few jumping jacks onstage.
The Talent portion of the show was a truly impressive display by the contestants. Lexi Christopherson began with an emotional dance routine based on her platform of Spread the Word to Prevent Drug Abuse. Christopherson went on to win the Talent Award as well as Second Attendant.
For the Evening Wear and On-Stage Questions, the contestants were escorted on stage in their beautiful gowns where they took a short walk and turn to TaeLynn and Chris Meek to answer one question they knew was coming and one that they didn't get to prepare for ahead of time. Michelle Lindsey, one of the judges for the pageant, said, "You can see the growth in these girls. They are scared – and they're supposed to be scared! They're reaching outside of their comfort zone and that is what helps them grow." Lily Walker was asked if she could go anywhere, where would she go and why? Walker answered that she'd visit Croatia where her grandparents had served an LDS mission. Lily ended up winning Miss Congeniality and First Attendant.
Nicole Thomson was crowned Miss Lehi's Outstanding Teen after all the other awards were announced. For her talent, Thomson sang "Angel of Music" from Phantom of the Opera. Her platform is "Love Your Reflection," which she explained means, "Love yourself for who you are. Have confidence to do the things you love." Thomson was stunning in a red, sparkling gown for the Evening Wear category. Nicole has deep roots in Lehi and her infectious optimism will inspire everyone she works with during her year of service. "I love Lehi and especially Round-Up Week. I'm so excited to be at all the events and meet and serve the people of Lehi," said Nicole Thomson.
Before the winners were announced, Chris Meek was emotional as he told the families of the winning contestants, "You're in for a special year as you watch your daughters serve Lehi."