Round-Up week in full swing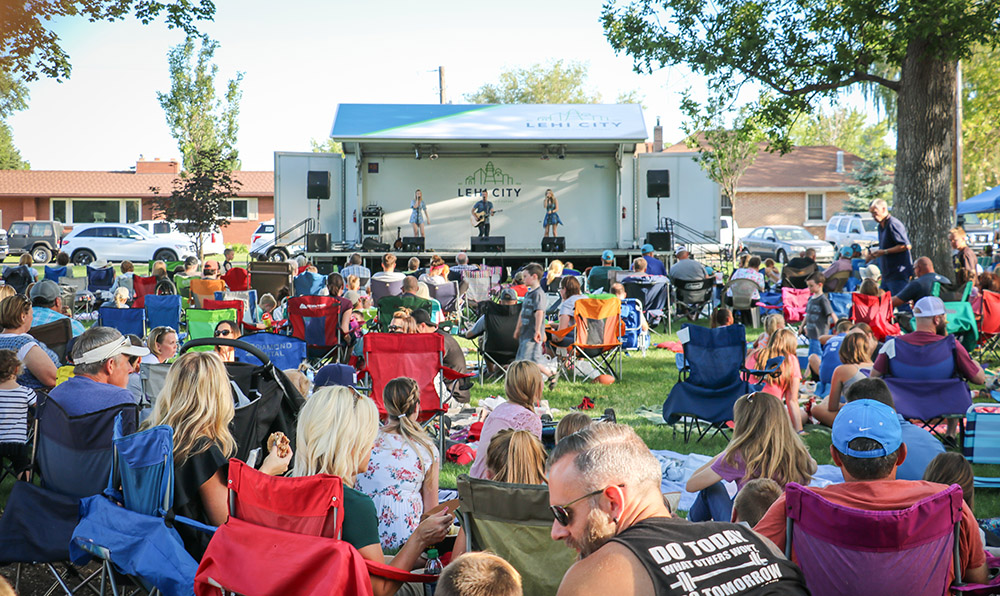 If you were in Wines Park Monday night, you know Lehi had its annual Picnic in the Park and enjoyed a great performance by Temecula Road. As the Round-Up week comes to a close this weekend, be sure to enjoy the rest of this week's activities. Tonight (Thursday) is the annual Stock Parade. Friday, there will be a Round-Up Market from 10 a.m.-6 p.m. at Wines Park. The teens can enjoy Laser Tag from 2-4 p.m., after the market Lehi's famous miniature float parade beings at 6 p.m. or you can head to the art show from 6-8 p.m. and finally the Lehi Round-Up Rodeo at 8 p.m. events preceding the Rodeo are free and the Rodeo is $12.
Saturday, there will be the Chuck Wagon Breakfast from 7-10 a.m. at $5 a plate with proceeds going toward the Lehi High School booster club. The Art Show will be held at the Lehi Arts Center from 9 a.m.-12 p.m. and the Grand Parade will start at 10 a.m. There will be a Family Fun Day, Round-Up Market & Entertainment from 11 a.m.-5 p.m. at Wines Park where $5 bounce house bracelets can be purchased. There will also be a horseshoe tournament at 1 p.m. at the Lehi Sports Park, free for Lehi residents and $15 for non-residents. The night will be closed out with the Lehi Round-Up Rodeo Tough Enough to Wear Pink night with $13 a ticket and a "Family Dirt Dance" immediately following at the Rodeo Grounds.
The week will end with Arts in the Park Sunday, at 7 p.m. at Wines Park featuring Joshua Creek.
Enjoy your Round-Up celebration Lehi!