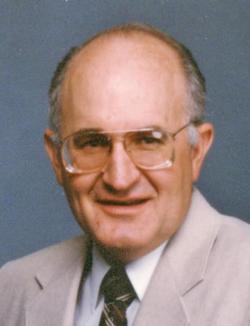 Richard Marlow Stoker, 78, died June 25, 2017, in American Fork, Utah, with his family by his side. Richard was born to Marlow Thomas Stoker and Margaret Hardy on September 25, 1938 in Ogden, Utah. He spent his childhood years in Huntsville, Utah. At the age of 10 his family moved to Pleasant Grove, Utah and ran the Midway Market. He married June Cook on July 2, 1959 in the Salt Lake Temple. On July 2 of this year, they would have celebrated 58 years of marriage together. He was a dedicated loving husband. They were blessed with 6 children. They raised their family for 18 years in Granger, Utah- Then moved to Lehi, Utah in 1979.
Richard worked as a draftsman designer for over 40 years. He was hard working and passionate about his music and his many hobbies. You could hear him whistling as he enjoyed genealogy, fishing, camping, gardening, woodworking, inventing, and making memories with his family, especially his grandchildren. He was always able to greet you with a joke or a kind smile and we enjoyed his unique sense of humor.
Survivors include his wife June, three daughters and two sons: Sandra Koyle (Gordon), Kevin Stoker (Diane), Annette Calton (Jim), Marvin Stoker, Angela Cobbley (Michael), 24 grandchildren, 24 great grandchildren, two sisters, JoAnn Johnson, and Madge Peasley, three brothers Stephen, Dennis, and Neal. He is preceded in death by his parents, sister (Pat Steiner), an infant daughter (Jeannette) and great grandson (Aiden Gauger).
He served in many organizations in the LDS church and was dedicated to the work in all his assignments. His Christ-like example was witnessed by all who knew him.
Funeral services will be held on Saturday, July 1, at 10 a.m.in the Sego Lily Ward Chapel, 880 N. 700 E. Lehi, Utah. A viewing will be held on Friday evening, June 30th from 6-8 p.m. at Wing Mortuary, 118 East Main, Lehi, Utah, and at the church 9-9:45 a.m. prior to service. Interment will be in the American Fork Cemetery. Online guest book at wingmortuary.com.