Lawrence O'dell Butterfield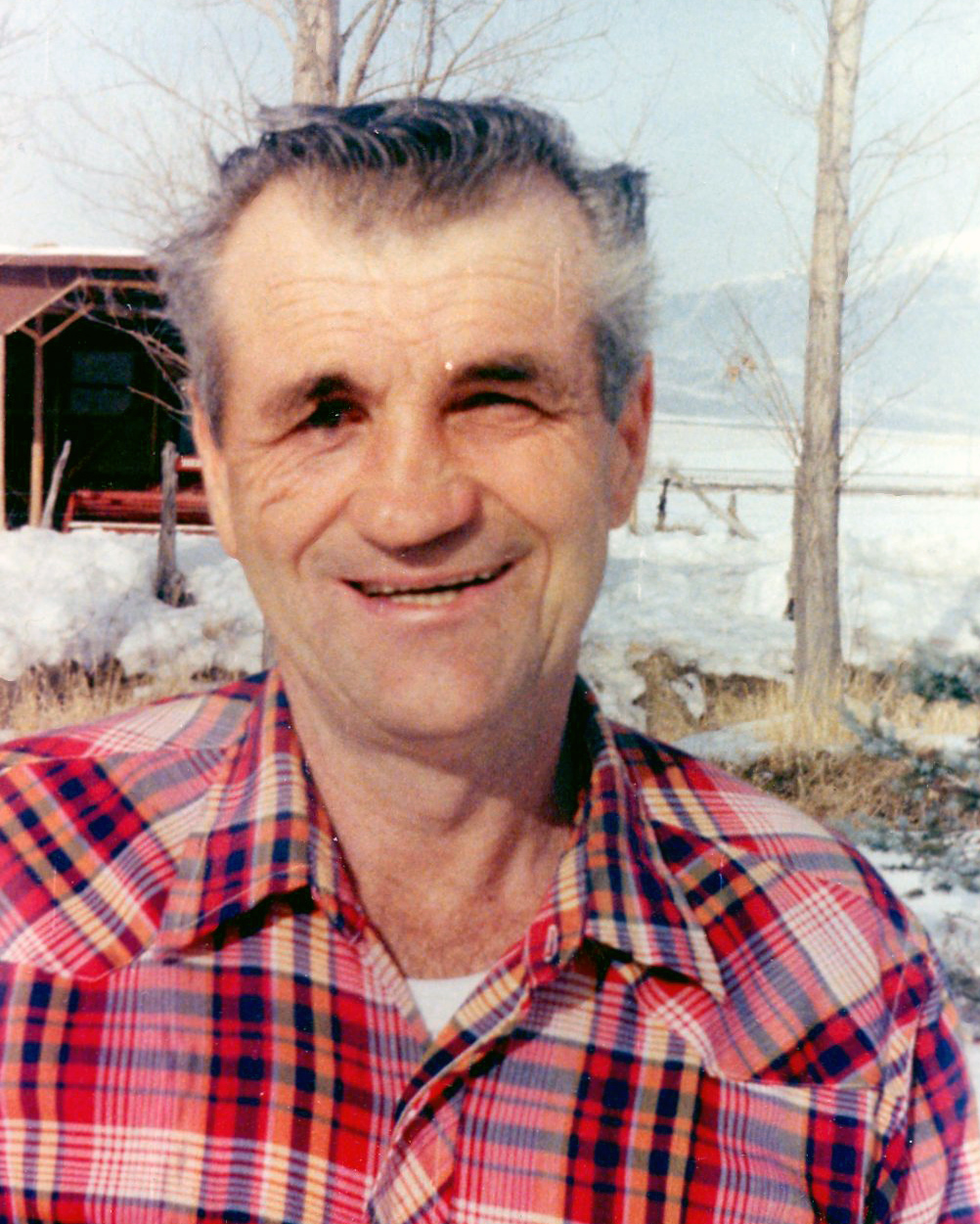 Lawrence O'dell Butterfield (Jiggs, Butters, L.O.), 85, of Lehi Utah, passed away on August 26, 2017 of natural causes peacefully at home surrounded by family after a long struggle with prostate cancer and essential tremor.
Lawrence was born in Salt Lake City, Utah on March 17, 1932 to Edward Arthur Butterfield and Annie Gygi Butterfield Reedy. He graduated from Granite High School. Lawrence was married to Faye Ditzer, later divorced. He was married to Patricia Ellis, later divorced. He was married to Bernice Hatch Wood on December 27,1969. His children are Lawrence Butterfield Jr., Sheila Davis, Tonya Roy(Doug), David Butterfield(Kim), Lorraine Johnson, Lois Banks(Chris), and Kris Wood.
Lawrence worked hard as a landscaper, roofer, and farmer among other trades. He enjoyed his farm in Lewiston, Utah for over 20 years. He enjoyed working with animals particularly horses, growing crops, and a garden. He was a High Priest in the Church of Jesus Christ of Latter-day Saints and was a dedicated Home Teacher. He was friendly and outgoing with the gift of storytelling. He gained many friends through his cheerful nature.
Lawrence Butterfield is survived by his wife, Bernice Butterfield, children, Sheila, Tonya, David, Lorraine, Lois, and Kris as well as 20 grandchildren, 11 great grandchildren and siblings Grace Atwood, Geraldine Jensen, and Sylvia Orr and other family and friends. Preceded in death by 16 siblings.
A viewing will be held Friday, September 1 from 6-8 p.m.at the LDS Chapel located at 1495 West Tamarack Road (approximately 4700 South), Taylorsville, Utah. Funeral services will be on Saturday, September 2 at the same location with a viewing from 9:30-10:30 a.m. and the service at 11 a.m. Funeral arrangements under the direction of Nelson Funeral Home, www.nelsonfuneralhome.com. In lieu of flowers please consider donating to a charity of your choice.