Lehi players in ISC Men's Fast Pitch Softball World Championship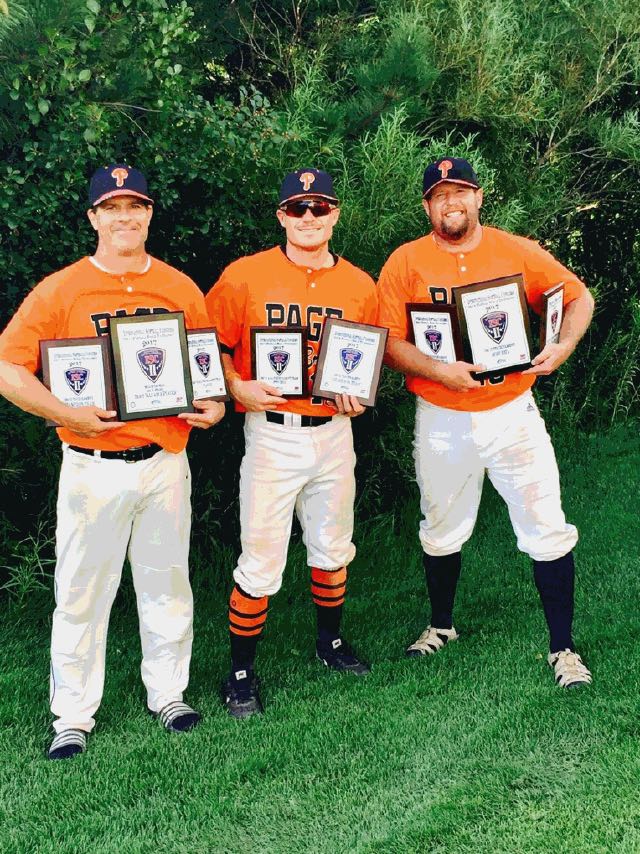 Three players with strong Lehi ties were part of a men's fast pitch softball team based out of Salt Lake City, and participated in winning the ISC II World Tournament held in Grand Rapids Michigan in August. These Lehi players were part of Page Brake's team which is one of the nation's longest running men's fast pitch club teams. Page Brake made the run of a lifetime, bringing home the championship from the field of 36 teams and players from all over the world.
Page Brake is only the third U.S. based team win the championship in the last 16 years. What makes this team unique is that its roster is made up of players all from Utah, except for one. Most teams who compete at the ISC tournament level have rosters filled with all-star players from all over the globe. Page's one player not from Utah was a flame throwing Venezuelan who was awesome in the circle. Erick Chapparro, Page's hired gun so to speak, had an unbelievable 96 strike outs in 8 games, in route to earning the outstanding pitcher award. Chapparro played in Salt Lake in 2015, and when he heard the Page Brake team had qualified to compete at the ISC tourney, he reached out to the team and offered his services.
Men's fast pitch is all about pitching, and to compete at the highest level you must have a dominant pitcher, and Chapparro was up to the task. Of course, teams still need to score runs to win, and that is where the Lehi boys really shined. Gin Barnes was the tournament MVP hitting .643, and was named to the all-tourney team as well as his younger brother Randy Barnes, who brought home the award for most RBI's. The biggest RBI came in the semi-final game against a team out of Ohio, who had an ace pitcher of their own from the Czech Republic. In the bottom of the 9th, with the score still at 0-0, Randy Barnes was at bat, with two outs and a runner on second. He took an 81 mph rise-ball off the fence to score the only run of the game. Riley White, another Lehi Native and head softball coach at Skyridge High School, also had a monster tourney and was named to the all-tourney team. Congrats to Page Brake and the boys from Lehi for representing the great city of Lehi and the great game of men's fast pitch softball.