Fire Safety Open House Monday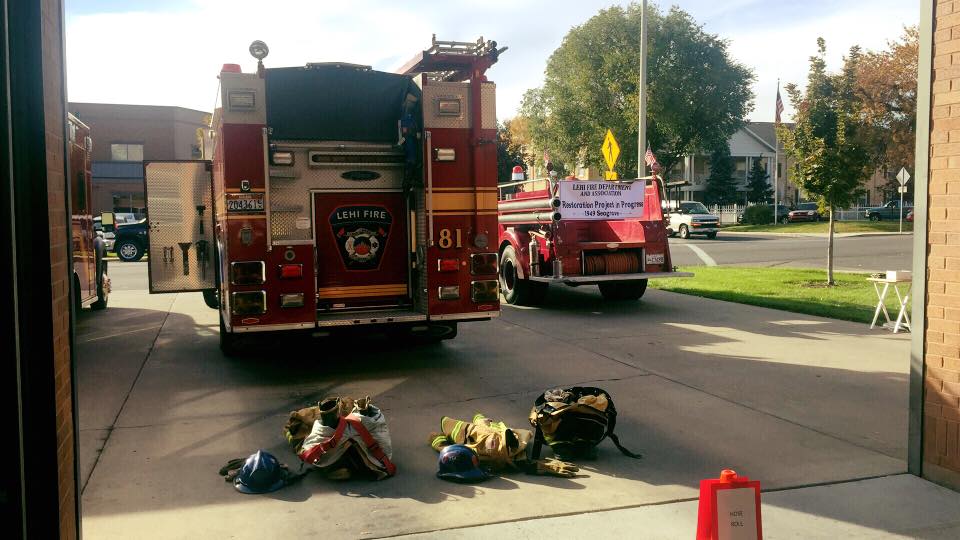 Fire Prevention Week starts next week with this year's theme, "Every Second Counts: Plan Two Ways Out!" In a fire, seconds count. Seconds can mean the difference between escaping safely from a fire or having lives end in tragedy. This year's theme reinforces the need for each family to have an escape plan and to be educated about fire safety.
Lehi Fire Department will be hosting an open house on October 9th from 6-8 p.m. at Station 81 located at 176 North Center Street in Lehi. Come see and escape the fire safety trailer exhibit, learn fire safety tips, and learn how to escape a smoke-filled room. Citizens will be able to meet local fire department members and learn more about the CERT training program. Not only will there be fire safety, but a tour of the inside of a Life Flight helicopter to see the working conditions crew members encounter every day. Residents may also meet with the Air Medical Crew. There will be education stations for adults and children, fire extinguisher props, a fire safety trailer, electricity safety props, Smokey Bear, and if attendees have a fire exit plan, they will be served hotdogs.
Maps of home escape plans can be found online at firepreventionweek.org as well as other helpful resources and tips for emergency preparedness. Fire safety is a serious matter and everyone is encouraged to come out and educate themselves while enjoying fun activities with the family.