Dia de los Muertos and Scarecrow Festival return to Thanksgiving Point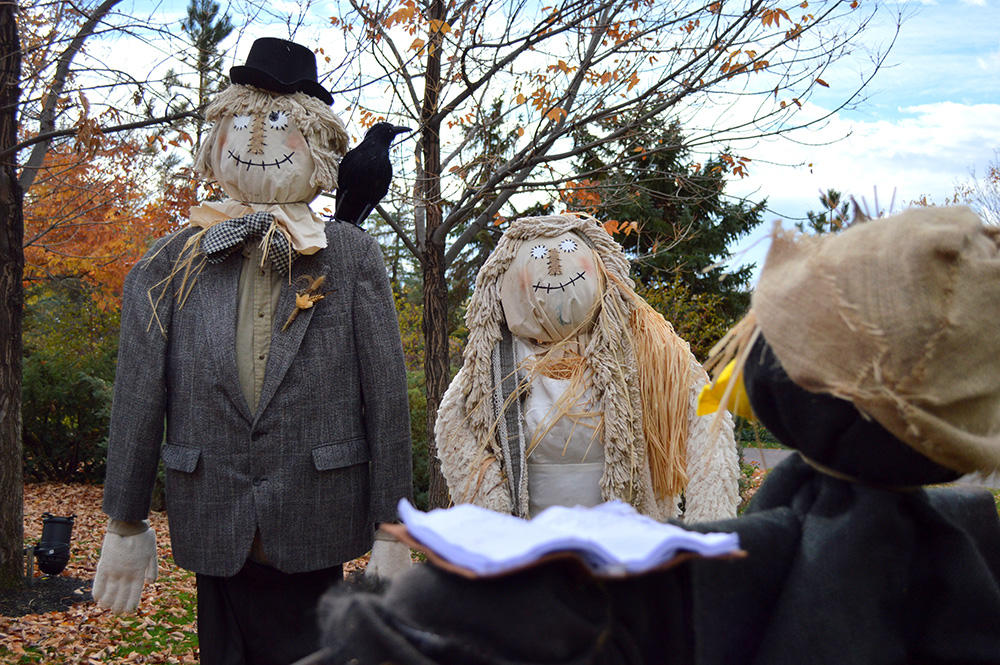 Thanksgiving Point features a wide array of local and cultural events each year. Two of the biggest signature events include the Scarecrow Festival at the Ashton Gardens October 16-21, and the Dia de los Muertos celebration on October 28. Both these two family-friendly events return this month.
"We aim to provide safe and fun activities all year long," said Austin Brown, Thanksgiving Point's Signature Experiences Director. "The Scarecrow Festival and Dia de los Muertos are two of these amazing activities. We invite all families, businesses, church groups, and neighborhoods to build a scarecrow and a Day of the Dead altar to participate in these events."
The Scarecrow Festival features scarecrows from across the community inside the 55-acre Ashton Gardens. Enjoy the beautiful autumn colors in the expansive gardens and dozens of imaginative scarecrows built and submitted by the community. This week-long festival also features fun outdoor games, crafts, music and amazing food.
Legend has it that on Dia de los Muertos, the dead join us as a part of our community, awakened from their eternal sleep to share celebrations with loved ones. Members of the community are invited to build an altar inviting a loved one to enjoy the fragrance of marigolds and delicious pan de Muerto (bread of the dead). A community altar will be available at the event to write notes or share mementos in celebration of souls no longer on earth.
For more information visit http://www.thanksgivingpoint.org/events/day-of-the-dead/dia-de-los-muertos-altar-request/ to read the altar building request form and http://www.thanksgivingpoint.org/events/scarecrow-festival/scarecrow-request/ to submit a scarecrow to the Scarecrow Festival.