Marjorie Rose Colledge Harris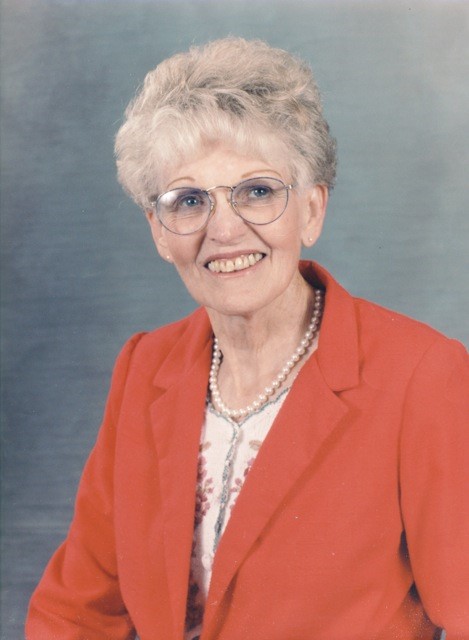 Marjorie (Marge) Rose Colledge Harris passed away peacefully at her home on October 14, 2017. She was born January 29, 1929 in Juab, Utah to Lawrence & Melissa (Joy) Colledge. She was married July 7, 1948 to Dale Harris in Lehi, Utah. Their marriage was later solemnized in the Manti Temple on January 30, 1964.
Marge dedicated her life to serving others. She was called to be a temple worker in the Provo and Mt. Timpanogos Temple for many years.
She is survived by her sons Dale R. (DeAnne) Harris, Granger, WY. Kent L. (Debbie) Harris, Lehi, UT, Daughter DeAnne (Kim) Kirkham, Kuna, ID
She was preceded in death by her husband Dale, daughter JoAnne Jensen, son-in-law Larry Jensen and her parents Lawrence and Melissa Colledge.
Funeral Services will be held Thursday October 19, 2017 at 12:00 p.m.at the Lehi, Utah West Stake Center 1920 N 500 W Lehi, Utah. A Viewing was held Wednesday evening from 6:00-8:00 p.m. and also one hour prior to services at the same location. Interment, Lehi City Cemetery. Condolences may be offered online at www.wingmortuary.com. In lieu of flowers, the family wishes that donations be made to the LDS missionary fund.