Hutchings ends 17 years of service, Planning Commission discusses ADU's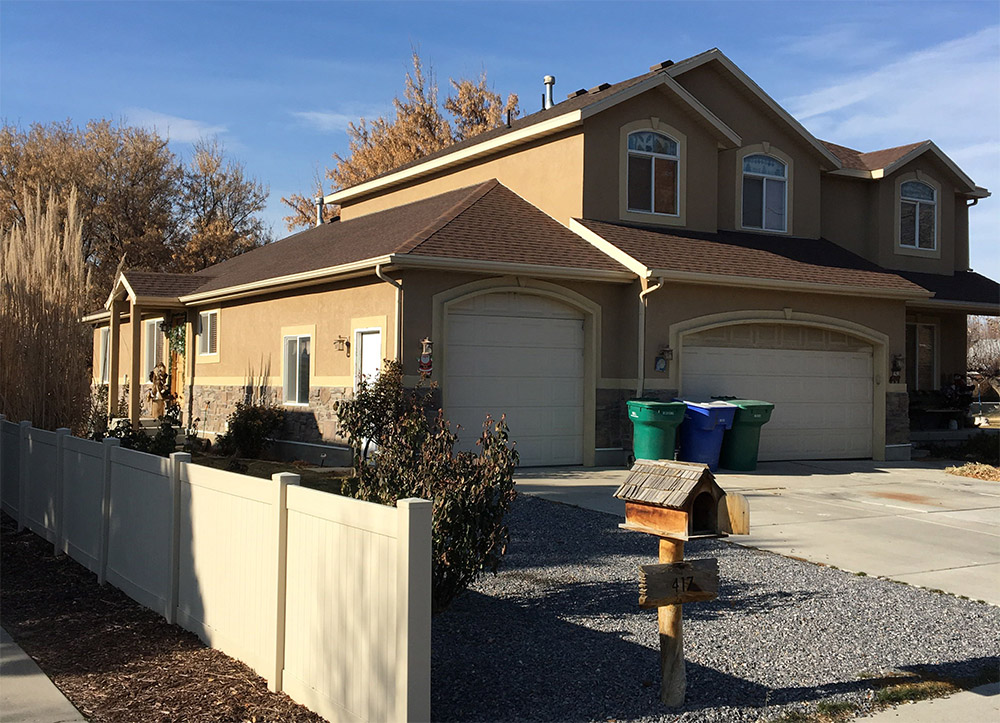 There was an audible gasp when Kim Struthers, Director of the Planning Department, announced Commissioner Janys Hutchings was leaving the Planning Commission. Struthers lavished praise of Hutchings' service on the Planning Commission.  "She has served for seventeen years and has been a wonderful commission member."
In an interview with Hutchings she expressed some dismay at her involuntary removal from the board. "I thought I had more time left."
Members of the Planning Commission are appointed by the Mayor upon the approval of the City Council. Heather Seegmiller remains the only woman on the Planning Commission. There are five new commission members. Jared Peterson, Planning Commission Chairman, has the most experience having served three years.
The agenda item generating the most discussion was Lehi City's request for amendment to Lehi City's General Plan. The proposed updates were initiated by Lehi City Staff. The City is required by Utah State law to maintain a moderate-income housing element to the General Plan. The Moderate-Income Element is a review of the housing stock and household incomes and what the goals of the City are to provide and plan for housing for families with moderate incomes. Findings show there is a deficit of affordable housing in Lehi City.
Proposed courses of action for the Planning Commission and City Council to consider are as follows:
Maintenance of current Duplex Overlay boundaries.
Approval of upcoming transportation oriented development (TOD).
Creation of a density bonus for developers who are willing to include moderate-income housing in their projects.
The Planning Commission heard citizen input regarding the amended ordinance. Citizens who spoke were generally in favor of the amendment. Cammie Stevenson was in favor, "As long as the character of the neighborhood was maintained."
It was pointed out by Planning Commission Chairman Jared Peterson that this only applies to single family neighborhoods. Struthers added, "This does not apply to PUD's (Planned Unit Development) or PRDs (Planned Residential Developments)."
Commissioner Seegmiller felt that a three-bedroom maximum for the accessory dwelling was arbitrary. "What if someone who owns an 8000- square foot home and wants to add a dwelling with 4 bedrooms. Why would these not be admissible?"  "Parking may be a problem." Hutchings noted, "What if six college students wanted to rent the apartment? Where would their cars be parked?"
A homeowner would be required to complete an affidavit and submit to City to have an Accessory Dwelling Unit in their home. The Planning Commission unanimously approved to table the amendment until recommendation and corrections could be included in the amendment.
In other actions the Planning Commission heard and discussed 7 projects:
Public hearing and consideration of Brandon Lundeen's request for approval of the R&E Properties concept, a 0.58- acre office/warehouse development located at 550 West State Street in a Mixed- Use zone. No public input. (Unanimous approval)
Public hearing and recommendation of Patterson's Construction request for a zone-change on 0.32 acres of property located at 845 North 500 West changing the zoning from an A-1 (agriculture) to R-2 (medium density residential) zone. No public input. (approved 5-2)
Public hearing and recommendation of Calton Cove zone change on 5.25 acre of property located at 2014 West 900 North in a proposed R-1-22 zone. (Tabled applicant was not present)
Public hearing and consideration of Bruce Mackay's request for approval of a conditional use for the Bel Aire Senior Living site plan, a 3.5 acre assisted living facility located at approximately Chapel Ridge Road and Shady Bend in a Planned Community zone. (Unanimous approval)
Public hearing and recommendation for Estates at Lehi Ranches concept, a 10-lot residential development located at approximately Pioneer Crossing and Center Street in an R-1-22 (residential/agricultural zone). (Unanimous Approval)
Revisions to the Pioneer Crossing Building 2 site plan. (Unanimous approval)
Public Hearing and recommendation of Harold Irving's request for the Oak Hills Estates preliminary subdivision, a 14-lot residential development located at 980 West 3200 North in an R-1-10 (residential) zone. (Unanimous approval)
Public hearing and consideration of Garth Lovell's request for conditional use approval of the Quenchit site plan, a 43-acre commercial development located at 611 North 400 East in a Mixed- Use zone. Some citizen concern about traffic.
Consideration of John Bankhead's request for approval of the Adobe Phase 2 site plan located at 3900 Adobe Way in a commercial zone. Concern about not seeing traffic study.
Three amendments to the Lehi City Development code regarding Transit Oriented Development (TOD), Tobacco Specialty Business, and changing Model Homes from a conditional use to a permitted use.