Lehi's third fire station dedicated, open house held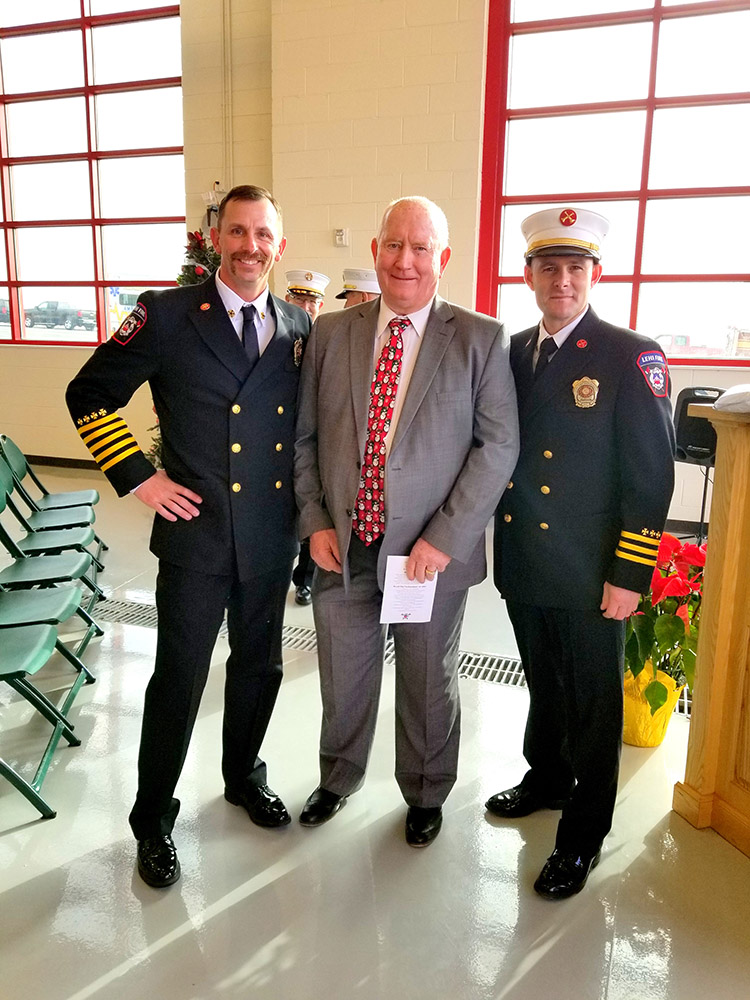 Lehi's new fire station 83 was dedicated on December 14 in a ceremony that included bagpipe music, a hose uncoupling, and a traditional "wetdown" and push-in of the official "Engine 83." The new station will start taking calls on New Year's Eve.
Chaplin Phil Wasden dedicated Station 83 after the Lehi Honor Guard posted the colors and attendees recited the Pledge of Allegiance. Fire Chief Jeremy Craft and Mayor Bert Wilson both praised Lehi firefighters and mentioned the new station's tower in their remarks. With so many multi-story buildings being built in Lehi, firefighters need to train for taller structure fires. Chief Craft anticipates other fire departments making use of the training tower at Station 83 for training purposes.
In addition to Lehi firefighters, the ceremonial and symbolic "wetdown" of Engine 83 was joined by fire crews from Saratoga Springs, American Fork, and Unified Fire Authority as they sprayed the front of the engine with fire hoses. Family and friends hand-dried the truck after the fire crews pushed it into the station's bay. (When fire trucks were pulled by horses, they had to be backed into the station by hand.) Chaplin Wasden then dedicated Engine 83. Chief Craft explained that the wetdown of the fire engine is symbolic of a clean slate for the new station.
Throughout the afternoon, Station 83 personnel conducted tours, served treats and hot cocoa, and demonstrated their skills to open house visitors. Kids tried out the fire pole, attempted to lift hoses and axes, and even performed CPR on the test manikins during their tour.