Lehi dance teacher honored for "Grinch" productions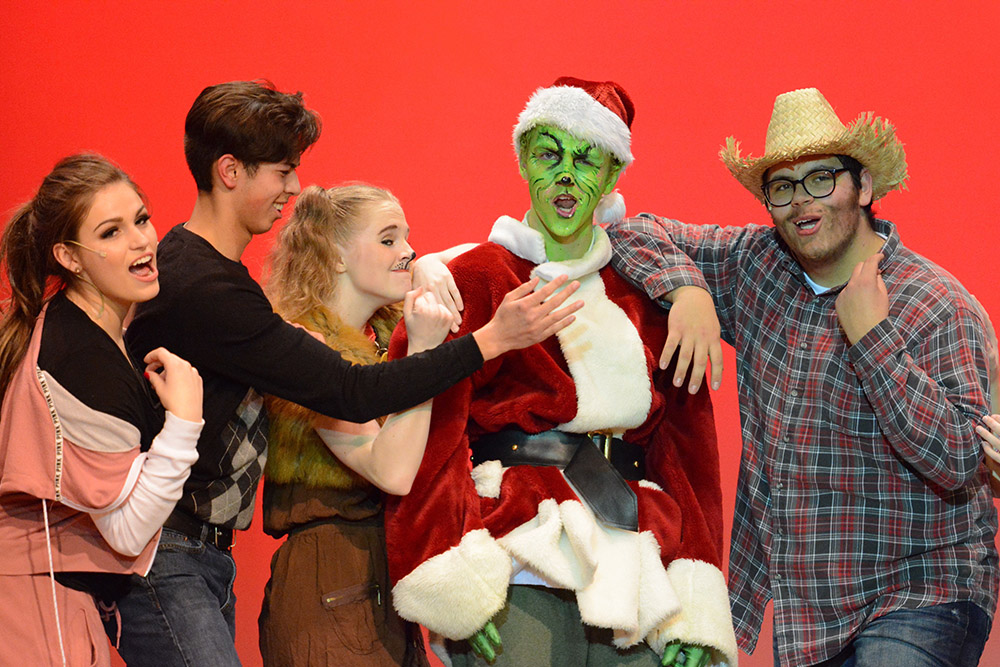 Cheryl Allgaier, along with hundreds of Lehi High School dance students has presented a holiday "Grinch" production for 10 of her 27 years of teaching at Lehi. Each year, Allgaier leads the Grinch production, a combination of dance and music depicting the classic story of "How the Grinch Stole Christmas." This annual tradition has become a favorite of her students. The production ran from Monday, December 18 – Tuesday, December 19 with 50% of ticket sales going towards Dollars for Scholars, a program at LHS to raise money for scholarships at LHS.
"Cheryl has impacted so many lives, including mine. I have grown as a person through the things she has taught me and experiences I've had through having her as my dance company coach. She made high school a better experience for me and I have loved getting to know her." Alumni, Abby Anderson said.
Allgaier has molded the dance program at Lehi High School and has received numerous awards for her leadership and talent. Recently, Lehi's dance company received 2nd place at the Shakespeare Festival in Cedar City for their performance.
Dance Company senior, Mario Miomi said, "Mrs. Allgaier is the most caring individual and really cares about all her dancers and their progression with where they are going in life."
Dancers spent at least a month rehearsing with Allgaier every other day from 12:45 to 3 p.m. for the "Grinch" production. Each year, at the end of the performance, Allgaier invites alumni to take part in the show. This year, the Grinch was played by Nephi Jacobs with Kallie Hatch as the Grinch's sidekick dog, Max, and Arianna Whiting as Cindy Lou Who.
Lehi High's Dance Company performed as well as Lehi's ballroom company and social dance class, who performed dance numbers previous to the Grinch performance. Chris Jimenez, Dylan Hafen, Ryann Andergg, and Joshua Bello performed a mock performance of "Jingle Bell Rock" from the movie Mean Girls.
"The Grinch [performance] was so much fun! There was non-stop music and dancing. The students were all so talented and put on a wonderful show, I loved it." Kate Barlow, an audience member, said of Monday night's performance.