Lehi basketball sweeps three games at Eagle Holiday Shootout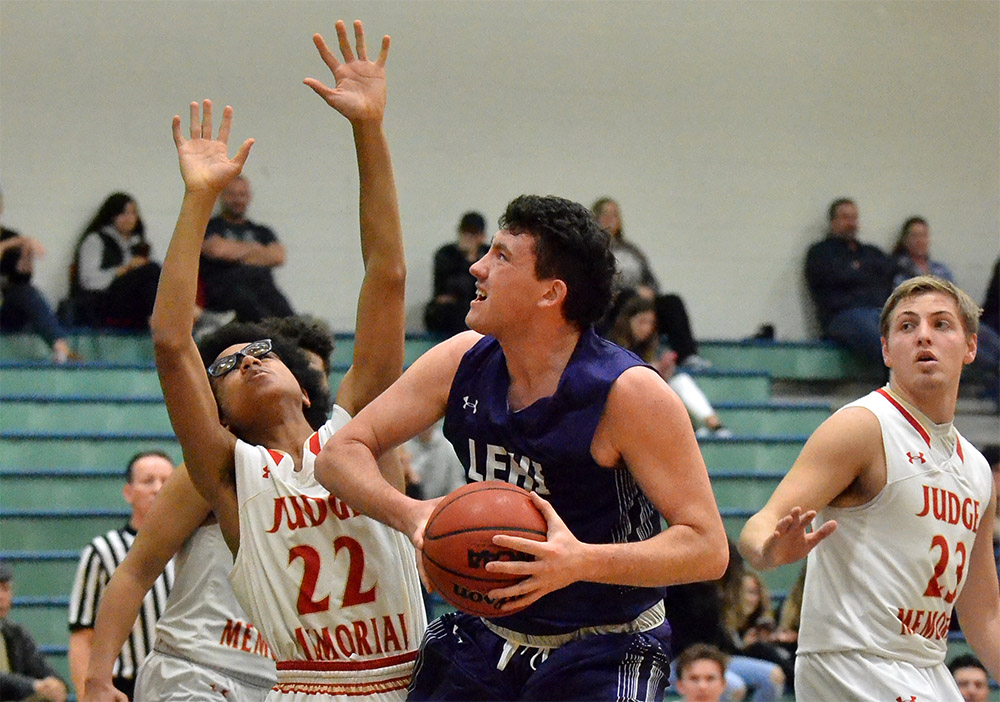 The Lehi High School Boys Basketball team won three straight games at the recent Eagle Holiday Shootout held at Juan Diego High School. The Pioneers defeated Judge Memorial
66-36, Spring Creek (Nevada) 64-41, and Layton Christian 60-52 last weekend.
Jake Thacker was the leading scorer in the Judge Memorial game with 14 points, and Kade Moore led the team with 13 points against Spring Creek. The Layton Christian Eagles provided the toughest competition at the tournament for the Pioneers. The Eagles led 15-14 at the end of the first quarter. The Pioneers came out strong to take the lead in the second quarter with a solid offensive performance from Senior, Brenan Holadridge. Lehi led by eight at the half, but the Eagles pulled within one point of the Pioneers in the third quarter to put the score at 42-41. Lehi pulled ahead in the fourth quarter to obtain the victory. Holadridge led the team with 15 points, Dallin Holker scored 12, and Dallin Spencer contributed 11 points in the Pioneer win.
The Pioneers ended preseason play with a record of 5 and 5. Lehi will begin Region games with their home opener on January 9th against Spanish Fork.