Jr. Jazz program set for record growth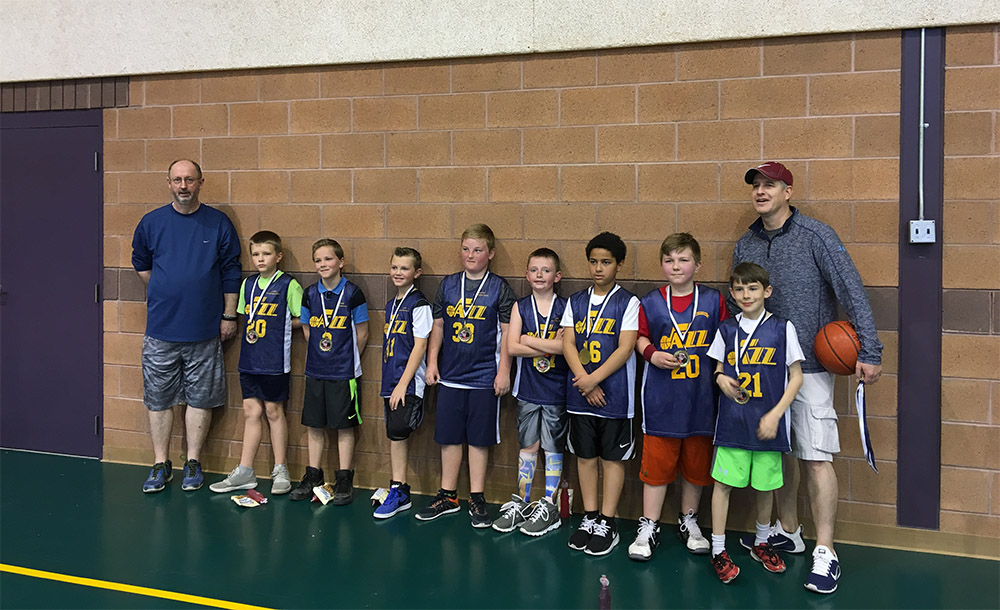 The 2018 Jr. Jazz basketball recreation program is the largest the Lehi Legacy Center has ever managed. As Lehi City's population continues to grow, the sports programs attempt to keep up with the growth.
"There are 3,121 kids with 320 teams registered currently from kindergarten through twelfth grade," said Shawn Whitaker, former Lehi City Recreation League Supervisor. Shawn has been with Lehi City since December of 2008 and recently accepted a similar position with Provo City's recreation department. His final day in Lehi was December 14, 2017. Whitaker was able to help organize this year's basketball program and assist in training the officials and scorekeepers before leaving.
"We have seven locations and twelve different gyms with 125 games played each week," said Whitaker. "The 11th and 12th grade league started in December to help alleviate the pressure on the rest of our leagues that start in January."
Residents bring up the concern about having many non-Lehi residents in the program increases the participants, but Whitaker was quick to point out that a sport like basketball only has a seven percent non-resident rate. The Legacy Center restricts registration for the first month of a program to Lehi residents only. At the end of registration, the Legacy Center staff reviews those who applied after the registration deadline and tries to accommodate Lehi residents.
"Sports like Volleyball can have up to 20% non-Lehi residents," said Whitaker. "If we are the only city in the area that runs a sports program, then we see higher numbers of non-residents. Other cities around us have really done a great job with their sports programs and it has lowered the amount of non-Lehi residents signing up for ours. Lehi's population is continuing to grow, and it has increased the demand on each of our sports programs and we continue to have a 10-12% non-resident ratio on average across all the programs that the Legacy Center runs," Whitaker added.
The increase in sports programs in Lehi and other cities across the state has caused a shortage of referees and scorekeepers, both in recreation and high school levels. Those interested in refereeing may contact the Legacy Center or any local recreation centers or the Salt Lake County Sports Office to register to referee.