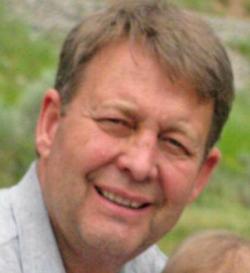 Larry Fowler
Larry Fowler, a lifelong servant and friend, was taken from us unexpectedly on January 9, 2018.
Larry is survived by his loving wife, Sheryl Lee Bond Fowler; his children, Brandon (Elysha), Bradley, Quincy (Emily), and Sidney Fowler Howes (Charlie); his mother, Karlyn; his brothers and sisters, Paul (Dawn), Bret (Wendy), Julie Fowler Palmer (Mike), Annette Fowler Steeneck (Doug), and Greg (Tresa). He is also survived by his adoring grandchildren, Jade, Seann, Reacher, Isabelle, Grayson, Jude, Addelynn, and Harlee, and many nieces and nephews. His father DeVere, preceded him in death on January 24, 2017.
Larry was born on March 18, 1956 to DeVere A. and Karlyn Fowler in American Fork, Utah. He served an LDS mission in North Carolina, after which he started his career working at his father's company. He married Sheryl Lee Bond on September 7, 1979 in the Salt Lake Temple. One of his proudest achievements was to obtain a Bachelor's degree in business from the University of Phoenix.
Larry loved sharing outdoor activities with his family, including four wheeling trips to Moab, waterskiing on Lake Powell, camping in Yellowstone and hikes in Zion National Park. He was always willing to be in nature and enjoyed it to the fullest. His desire to serve was unparalleled. He served in the Mount Timpanogos Temple, and was a member of two bishoprics in Orem young single adult wards.
He was also always willing to help when called upon. He was glad to pitch in to lay sod, install sprinkler systems, help people move, administer to the sick, and to offer whatever assistance was necessary. We know he is enjoying serving those who have passed to the other side of the veil. He'll be missed by all who knew him.
Funeral services were held on Saturday, January 13 at 5850 West 10400 North, Highland UT 84003. Interment Highland City Cemetery. Online guestbook at Wing Mortuary.com.