Lehi mother turns heartbreak into passion to serve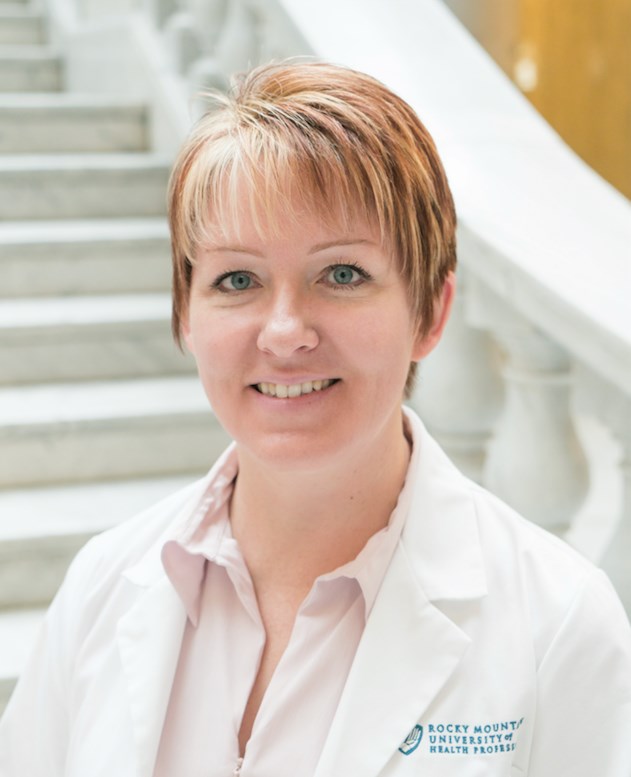 Leslie Cluff turned heartbreak into passion and spurred her dream to become a physician's assistant. Cluff is a Lehi mother of three sons with congenital kidney disease and one daughter, Tera, who passed away from congenital heart disease in 2001. Tera was born prematurely with severe congenital heart defects. Throughout her pregnancy, Cluff educated herself on the surgery and medicines her baby would require. Although her daughter suffered cardiac arrest at two weeks old and passed away, Cluff was inspired by the healthcare providers and medical care she received.
Cluff said, "For the first 15 years after she died, my family formed "Team Tera" and participated in the March of Dimes' annual March for Babies. We raised over $50,000 for medical research to prevent birth defects and premature birth. I knew that I wanted "Team Tera" to do so much more…that the knowledge and empathy I had gained could help me become the same kind of compassionate healthcare provider that had so deeply touched our lives. After years of laying the groundwork, my dream finally came true one year ago when I began graduate school to become a P.A."
Since becoming a physician's assistant, Cluff now plans to travel to Malawi to provide medical care to children there. Cluff said, "In August, I have the opportunity to extend the reach of my dream of paying it forward with a third world clinical rotation in Malawi, Africa — the 2nd poorest country in the world. I will have the chance to practice medicine in a developing country without all of the advancements and advantages of American healthcare. I know this will be an incomparable learning experience. I will have the opportunity to show love and compassion for many who suffer to a degree that we cannot comprehend. I know it will be a life-changing experience that will impact me not only as a future provider, but as a human being."
A partnership between Rocky Mountain University of Health Professions and a nonprofit organization called World of Difference is making this opportunity possible. Cluff and others joining this group will work at a local hospital, as well as serving in the community while they are in Malawi. Cluff needs to raise $4,000, and local businesses are helping her reach this goal. Last week, the owners of Lehi Country Bakery on Main Street donated their surplus of famous square donuts to Cluff, who sold them to neighbors and friends with all profits supporting the trip. On Monday, April 23 from 11 a.m.to 10 p.m., Malawi's Pizza in Provo will be donating 10% of their proceeds to the group. Gray Havens Photography has offered to donate one Family Portrait Session and one Individual Portrait Session for a raffle that will be held on Facebook Live at 7 p.m., Monday April 23. Raffle tickets are $10 each and can be purchased by visiting the Malawi Benefit Raffle – Gray Havens Photography page on Facebook.