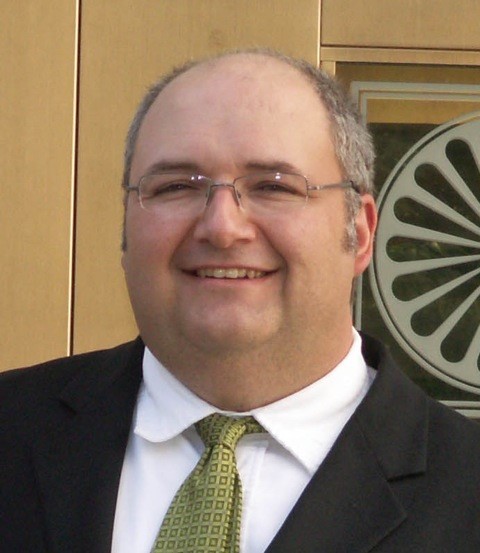 Jeremy Russon
1974-2018
With great sadness the family of Jeremy Benjamin Russon announce his passing on April 25, 2018 at East Kootenay Regional Hospital in Cranbrook, British Columbia after a short but intense bout with cancer.
Jeremy was born 21 June 1974 in American Fork, Utah to Joan Marie (Jonsson) and LaVell Dwayne Russon. He lived in Lehi, Utah until August of 2011 when he married his eternal love, Debbie, and moved to British Columbia, Canada.
Jeremy attended Sego Lily Elementary School, Lehi Junior High School, Lehi High School, and Utah Valley University, graduating with a Bachelor of Science Degree in 2001. Jeremy worked for Lehi City, eBay in Utah, and as a Library Technician in the school system in British Columbia. Jeremy's favorite part of his job was reading stories to students. He very much enjoyed participating in vocal arts festivals (storytelling) and performing in community bands and choirs.
As a member of Boy Scouts of America, Jeremy attained the rank of Eagle Scout. Jeremy has been an active member of The Church of Jesus Christ of Latter-day Saints his whole life, fulfilling a mission in Ontario, Canada, and serving as Elder's Quorum President and in various other church callings.
Jeremy is survived by his loving wife Debbie, parents LaVell and Joan, siblings Steven (Julie), Loren (Melissa), Larry (Sherry), and Ron (Betsy), and children Sarah (Nikyta), Nathan, Rachel, and Hannah.
A funeral will be held at The Church of Jesus Christ of Latter-day Saints at 2210 2nd St N, Cranbrook, on Tuesday 1 May 2018 at 11 a.m. All are welcome to attend. Arrangements are entrusted to McPherson Funeral Home. A second funeral will be held on Saturday 5 May 2018 at 11 a.m. with viewing prior to service from 9:30 to 10:45 a.m. at the LDS 34th Ward, 1631 East 900 North, Lehi, Utah. There will also be a Friday night viewing on 4 May from 6 to 8 p.m.at Wing Mortuary, 118 East Main, Lehi, Utah. Wing Mortuary will handle funeral coordination. Interment, Lehi City Cemetery. Online guest book at wingmortuary.com.