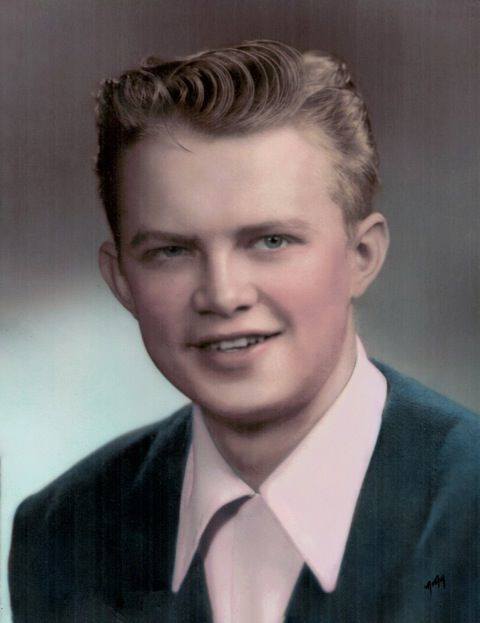 Paul Blaine Comer
1929 – 2018
Paul Blaine Comer of Lehi, Utah, died August 1, 2018, in Lindon, Utah. He was born in Tooele, Utah, on May 25, 1929, to Frank Eldon and Velma Miller Comer. Paul grew up in Lehi, Utah, where he graduated from Lehi High School. He attended Brigham Young University majoring in Geology.
He married Dorothy Gammon, and they were later divorced. On May 6, 1956, he married Frances Martens in Evanston, Wyoming. Their marriage was later solemnized in the Salt Lake LDS Temple. She died in January of 2007. Paul was an extremely hard worker. After more than 30 years, he retired from Tooele Army Depot where he was a security guard. During the same time, he also was an entrepreneur and businessman, running Comer Drilling as his father and grandfather had done before him. He and Comer Drilling are widely known throughout Utah County for successful water wells.
He loved the outdoors, and he especially loved hunting and fishing. He had an affinity for automobiles and collected many throughout his life. He was a veteran of the Korean War.
Paul is survived by two daughters and two sons: Blaine Comer, Janice Comer-Miller (Laurel), Kyle Comer (Janene), all of Lehi; and Teresa Castolene (Bountiful). He is also survived by seven grandsons, three great-grandchildren; his sister, Caroline Palmer (Salt Lake City); and one brother, Frank Comer (Lehi). He was proceeded in death by his wife of 51 years, Frances, and a son, Kent Comer.
Funeral services were held on Tuesday, August 7 at Wing Mortuary. Interment: Lehi City Cemetery.