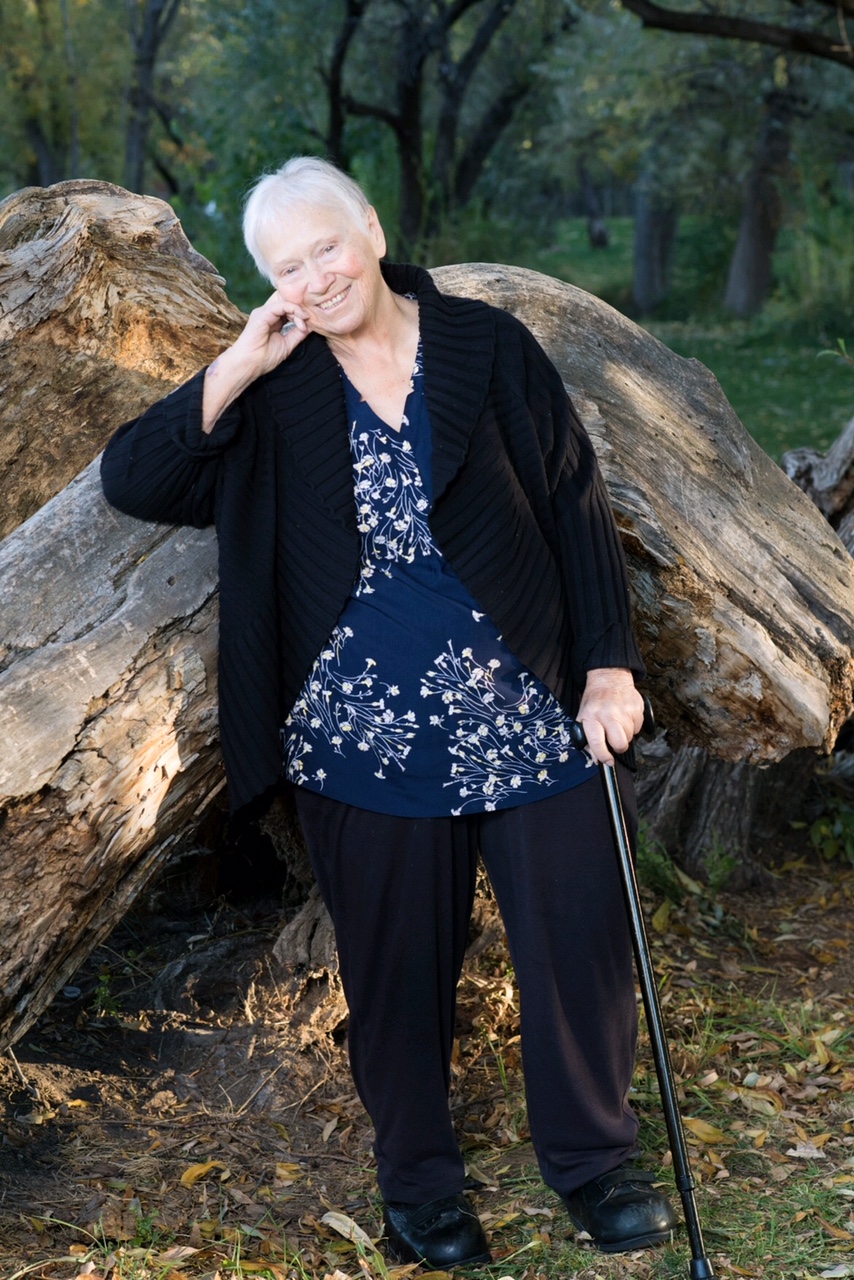 Viona Fawn Peterson Kunz
1937-2018
Viona Fawn Peterson Kunz passed away peacefully at the age of 80 in Lehi, Utah returning to her Heavenly Father on September 6, 2018. Viona was born on December 22, 1937 in Bountiful, Utah to Soren Eskel Peterson and Luella Alice Rugg.
As a youth, Viona worked with the Utah Exposition Carnival where her father was a mechanic. Viona peddled oranges, grapefruit and produce. She also worked cutting willow trees at the American Fork Boat Harbor. The trees were cut to length, waxed on both ends and sent to be fashioned into artificial legs.
At the age of 16, Viona met Morris David Kunz. Shortly thereafter due to the Korean Conflict, Dave went to Fort Lewis, Washington for basic training. They wrote letters with Viona joining David in Tacoma, Washington where they were married on May 22, 1954. Their marriage was later solemnized in the Salt Lake Temple on April 16, 1988. Viona and Dave shared 64 years of life together. They were friends, companions, soulmates and sweethearts.
Viona had six children, three boys and three girls. She was selfless in her support of their needs. Viona was industrious, sewing matching cowboy shirts with intricate yokes and snaps. She made her house a home with homemade bread and brownies. Viona's door was always open and people were welcome to stay. Her house was the place where friends and family would congregate. Viona loved her family, taking grandchildren to the dollar store, playing cards, sharing time; each person felt they were her favorite. Viona never missed singing happy birthday. Holidays were celebrated with joy. Viona loved and served her family, her 37 grandchildren, and 70 great grandchildren, which includes 5 adopted family members. She was excited to have 2 great-great grandchildren, with one more due on her birthday.
Viona's life was one of service. She led by example. Viona held many callings for the Church of Jesus Christ of Latter-day Saints; serving in the Scouting Program, Relief Society and Primary Presidencies.
Viona is survived by her husband Morris David Kunz, her children Jeffery Kunz (Tana, Teresa, Rosie), RaFawn Rogers (Gary), Brad Stacey Kunz (Carol), Marlon Kunz (Terri), Shae Goodwin (William), Jarris Kirkham (Darin) and adopted daughter Penny Glathar (Grant). She is survived by 6 sisters and 6 brothers.
Viona was preceded in death by her mother and father, sisters Ladonna, Ruby Ellen, Doris Ann, Bonnie and her brother Raymond Eskel.
A viewing will be held in Viona's honor on Thursday, September 13, from 6 to 8 p.m. at the Lehi East Stake Center, located at 851 North 1200 East, Lehi, Utah. Funeral Services will be held the following day on Friday, September 14, 2018 at 11 a.m. at the Lehi East Stake Center, with a viewing before from 9:30 to 10:30 a.m. Interment: Lehi City Cemetery, located at 1100 North 400 East.