Over two dozen cars vandalized early Tuesday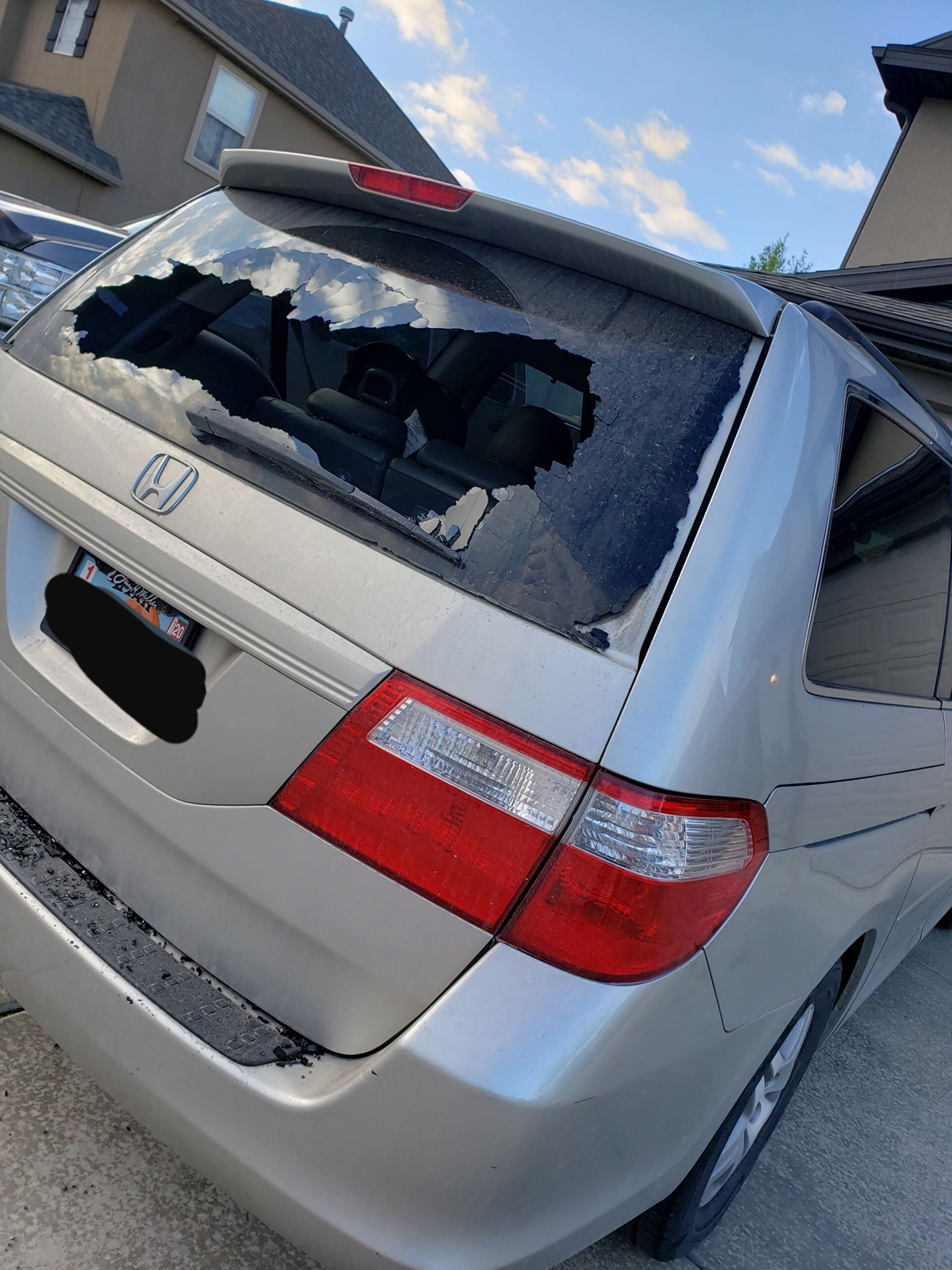 Police ask residents to share any information
Dozens of cars were vandalized early Tuesday morning in Lehi, Saratoga Springs, and American Fork. Lehi Police said as of Tuesday afternoon 24 owners reported damage to their vehicles, with an estimated $12,000 in damages. The LPD is asking anyone with information, "no matter how small," to please share. "Let us determine if the information is of value or not," said Lehi Police Lieutenant Peterson.
Peterson said this week's attacks were in the south portion of Lehi near Pioneer Crossing, in two different neighborhoods. When asked if there was a connection to the vehicle vandalism streak from last week, he said there are similarities, but it's hard to know for sure. "The damage they are creating this week is different," Peterson said. "Some of the reports are consistent, but it's hard to say."
Sargeant Ferre, with the Saratoga Springs Police Department, said the damage they have seen is caused by something hitting the car. "Like a baseball bat," Ferre said. He said the damage he's observed is not the same as glass shot by a bullet. Ferre said their first reports came in during the graveyard shift Tuesday, before 6 a.m.
Kendra Potter lives in the Spring Creek Ranch Development in Lehi and said a black truck with what looked like four teenage boys pulled up to her home around 1:30 a.m. Her security camera recorded the truck approach her home. "They turned on their interior lights, and then I'm assuming they shot it with something because no one got out, and then they drove away." Potter said at least five other homeowners in her neighborhood reported vandalism.
Potter's description matches some of the information Lehi Police has received. "We're seeing 3-4 individuals in a dark-colored pickup," Peterson confirmed. Peterson did clarify there haven't been any windows "shot out," which is what some residents have claimed through social media posts. "Everything we have found so far has been manual damage," he said.
Several dozen people reported vehicle damage to Lehi City Police and have shared photos on social media portals. Peterson said this is an ongoing investigation and leads are still being gathered. He asks anyone with information to call Lehi Police.