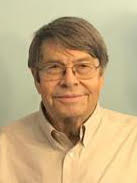 1947-2019
Frank Eldon Comer passed away from a heart attack on July 4, 2019. Frank was born in Lehi Utah on January 30, 1947, to F. Eldon Comer and Velma Miller Comer. He is survived by present wife Lois Comer who faithfully and devotedly took care of him in his final months.
Utah born and Utah bred, Frank, attended the University of Utah where he was a member of the Kappa Sigma fraternity and graduated from Brigham Young University with a B.A. in Business. At BYU, Frank met his first wife Tammy Kanipe and they had four children Amy, Todd, Chris, and Victoria. He has five grandchildren and two great-grandchildren.
Frank was an idealist, a seeker of knowledge, ideas, and connections. He loved to discuss politics and relished and invited lively and respectful debate. This was a significant part of his life and he was a member of many organizations.
Frank was curious, questioning, and a seeker of truth. He loved to travel. He had an incredible encyclopedic knowledge of planes and could recognize every commercial plane just on sight. He possessed an impressive fridge magnet collection as a testament to his travels all over the planet. He was particularly interested in history and ancient civilizations. Some of these interests included lighter subjects such as sports (he was a big University of Utah a Utah Jazz fan) and enjoyed grocery shopping and the simpler things in life.
Frank loved company and he loved people. He was truly in his element when he was surrounded by family and friends; especially his family who were the center and light of his life. He loved his children and he was incredibly proud of them all. He recognized and acknowledged their unique talents and skills. The knowledge of any of his children visiting him from various parts of the world brought him immense joy.
What everyone noticed about Frank was that he was exceptionally kind and good-humored. He faced his illness with strength, courage, and optimism and he remains an inspiring role model in how to face death with grace and dignity.
Frank was gregarious, outgoing, playful and fun-loving. He possessed a wonderful, quirky sense of humor and his stories were peppered with his wry observations and dry wit. In his quieter and more reflective moments, Frank loved to read and learn. He also loved to draw and sketch.
Frank was a successful small business owner and continued to work for Comer Intermountain Sales up until his death. This brought him great pride throughout his life. Frank never minded being behind the wheel of the car which took him all over the USA on business trips.
There is something of Frank in all his children. They have inherited his ability to get along with people from different backgrounds, his family values, his sense of humor and his humility.
Frank will be very much missed by all who knew him.
Frank is survived by his wife Lois and his children: Amy Comer, Todd (Melissa) Comer, Chris (Janet) Comer and Victoria (John) Mortimer, Steve (Ozlem) Comer, Lori (Chris) Johstoneaux, Tyler (Kelsi) Comer, Natalie (Paul) Horrocks, Keven (Karli) Comer, Danna (Ryan) Losee, and his 31 grandchildren and two great-grandchildren. His sister Carolyn Palmer and his nieces and nephews. He was preceded in death by his parents, his brother Paul Comer, his nephews Rhett Palmer, Blaine Comer, Kent Comer and one granddaughter.
A graveside service will be held Thursday, July 11, 2019, at 1 p.m.in the Lehi City Cemetery, 1100 North 400 East. A viewing will be held Wednesday evening from 6-8 p.m. at Wing Mortuary, 118 East Main, Lehi, Utah and on Thursday morning from 11-12:30 p.m. at the mortuary prior to the graveside service.