Residents discuss concerns with Lehi City Council candidates at open house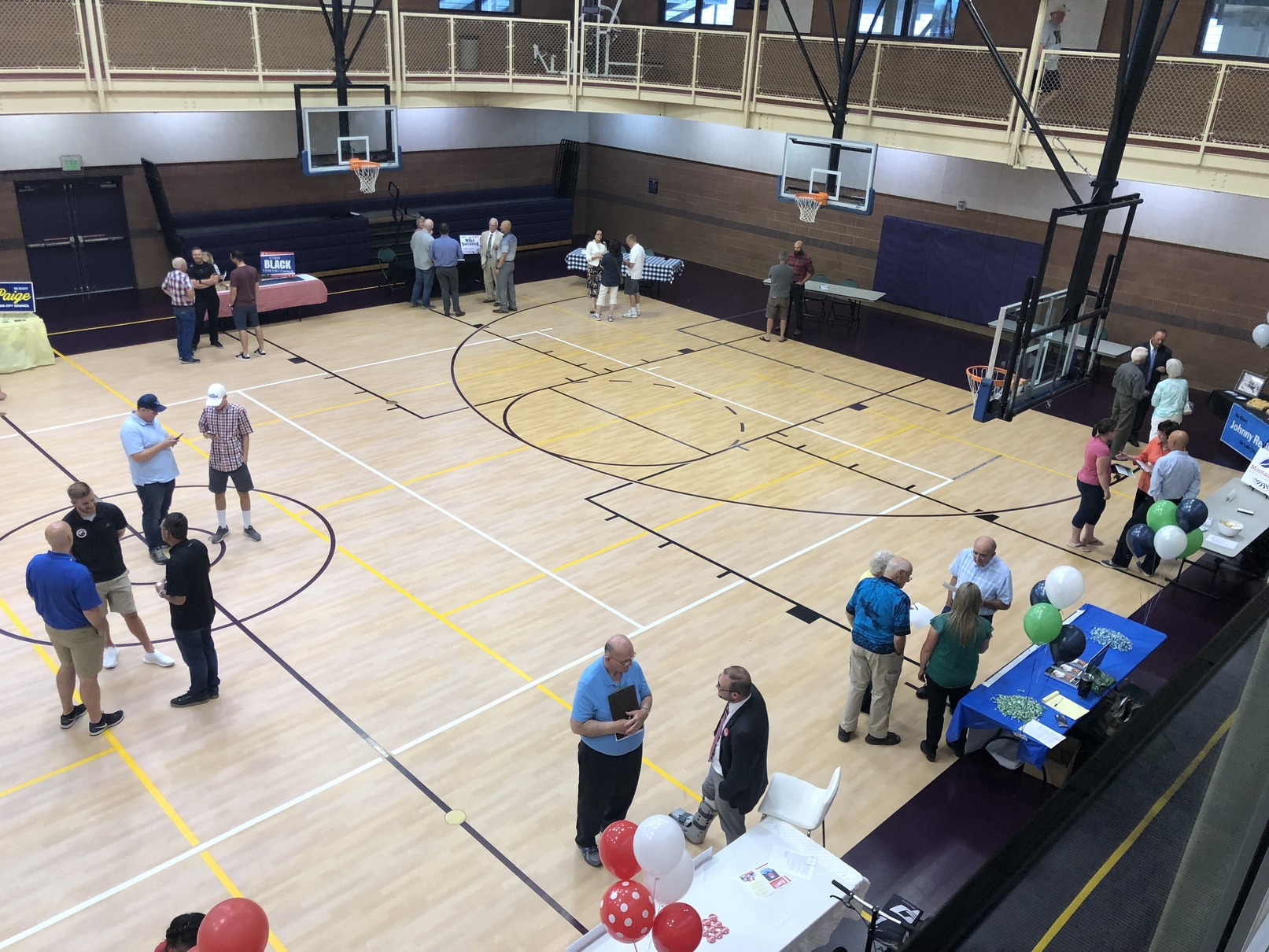 Lehi residents had the opportunity to meet and discuss issues with all 14 candidates who are running for the three seats on the City Council at a Meet the Candidate Open House held at the Legacy Center on Tuesday, August 6. The top six vote-getters in the August 13 primary election will move on to the general election in November.
Some residents attending the event came with a notebook full of questions to discuss with the candidates. Lehi residents, Jenny Dew, and husband, Larry, talked with each of the candidates and specifically discussed their ideas about developing a caring community for children who have been traumatized. "We wanted to come and have a chance to talk with the candidates," said Jenny.
"I am interested in how the candidates are looking at growth and development. I don't think growth is all bad, but I am hoping to see it done in a more purposeful way and not hodge-podge," said Ann Bull, who attended the open house. Bull was also concerned with Lehi becoming more "green" and environmentally minded. "Sometimes, just doing a few simple things can make a big difference in lessening our footprint."
Longtime resident Kent Shepherd, who is a former Lehi City Council member during the mid-1980s, also attended the open house. He said, "When I was on the city council, our biggest concern was not having enough money to run the city. Now, I think, Lehi has the money, but I am concerned with how they are spending it and I am worried about controlling some of the growth."
Every registered voter should have received a ballot in the mail to the address in voter registration records. For a ballot to be counted, it must be postmarked no later than August 12 or ballots may be dropped off at Lehi City Hall on election day (August 13) no later than 8 p.m. The signature on the ballot will be verified with the signature on file in the voter registration record. If there is an issue with the signature, the voter will be contacted and allowed to correct the issue by submitting an affidavit that must be received by 5 p.m. the day before the canvass.