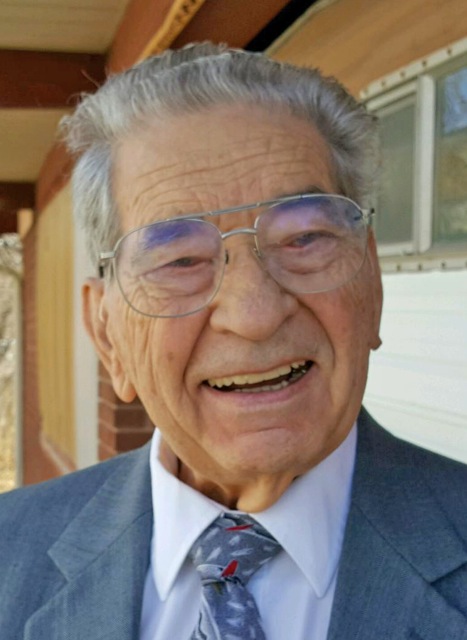 1927-2019
Alvin Glen Schow passed away peacefully on September 19, 2019. He was born March 21, 1927, to Archie Randal and Vera Victoria Stewart Schow in Lehi, Utah. He was the fifth of five brothers.
He attended school in Lehi and graduated from Lehi High School as valedictorian. At age 17 he joined the Navy to serve in World War II. He served in the Pacific-Asia conflict. When he returned home, he was called to serve in the New England Mission for the Church of Jesus Christ of Latter-day Saints.
Following his mission, he attended Brigham Young University and studied accounting and classical music. He became a concert pianist and graduated with full honors in accounting. During this time, he met the love of his life, June Elaine Norman, and they married the Salt Lake Temple, June 14, 1950. They were blessed with five children, Norman, Kenneth, Linda, Anita, and Lynette.
Alvin worked as an accountant for several local businesses including Lehi Roller Mills. His main employment was in banking. He was the vice president of State Bank of Lehi and later vice-president of Deseret Bank Corp.
He was very active in the Church of Jesus Christ of Latter-day Saints, serving as Stake Clerk, Bishop, Stake President, and many other callings. He and Elaine served in the Provo, Utah Mission. He served in the Mount Timpanogos Temple as an ordinance worker and sealer for 18 years.
He was a very talented man. He participated in several plays, musicals and played the piano for many others. He supported the Boy Scouts of America earning his Silver Beaver Award. He participated in American Legion and was a docent at Hutchings Natural History Museum.
He was preceded in death by his parents and four brothers. He is survived by his wife, June Elaine, children Norman (Cindy), Kenneth (Sharolyn), Linda Hall (Doug – Deceased), Anita Freeman (John), and Lynette Nielsen (Willie). He has twenty-five grandchildren and sixty great-grandchildren. He was a beloved man who shared his talents, service, and love with countless people.
Funeral service will be held Saturday, September 28, 2019, at 11 a.m. in the Lehi Central Stake Center, 200 North Center St., Lehi, Utah. Family and friends may call Friday, September 27, 2019, from 6-8 p.m. at Wing Mortuary, 118 East Main, Lehi, Utah and from 9-10:30 a.m. prior to the service. Interment, Lehi City Cemetery. Online guest book at wingmortuary.com.