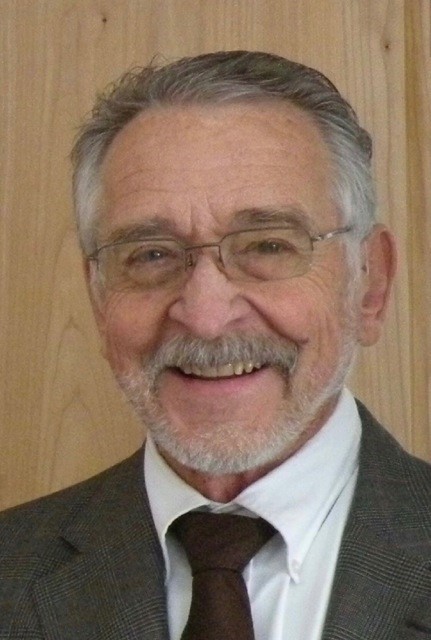 1938-2019
Our sweet husband, dad, grandpa and "grandpa-great", Kent Burgner Gaufin, age 81, passed away September 20, 2019. Kent was born August 8, 1938, in Salt Lake City, Utah, the son of Ephraim Brent and Dollie Burgner Gaufin. He spent his growing up years on Virginia Street in Murray with his three brothers Lynn, Frank, and Alan, until his family moved to Midvale, Utah. Kent earned the rank of Eagle Scout. He graduated from Jordan High School in 1956.
He married Barbara Kathryn Bishop on July 28, 1961, in the Manti, Utah Temple. After they married, his Utah Army National Guard unit, the 115th Corps of Engineers, was activated and they were stationed in Olympia, Washington, for one year. While there, they were blessed with their first daughter, DeAnn. After being released from active duty, they returned to Utah where he attended the University of Utah and graduated in 1965 with Honors and a bachelor's degree in education. He taught biology at John Muir Jr. High in Hanford, California for three years. They moved back to Utah and he began teaching at Hillcrest Jr. High in Murray and they added a second daughter, Sidney, to their family.
In 1976, he opened Lake Builders Supply in Lehi, Utah and ran it until 1988. At that time, Kent and Barbara moved to Glendale, Arizona, and worked for three years for Schuck Wholesale Lumber, then returned to Utah and finished his career at BMC West. He and Barbara built a home in Lehi where he resided until his death. Barbara and Kent were residents of Lehi for 26 years and were married for 58 years.
Kent was a faithful member of The Church of Jesus Christ of Latter-day Saints. He served in many callings, but he didn't need a calling to serve everyone he knew, met, or heard about. His heart was big, and he was so generous with everything he had.
Throughout his life he went in 15-year cycles: golfing, camping, hunting, running, boating and working at Yellowstone National Park. When he decided to do something, it was with complete commitment, with Barbara and his girls following right along.
He is survived by his wife Barbara, daughters DeAnn (Phil) Phillips, Lehi, Utah; Sidney (Shane) Jensen, Thatcher, Idaho; six grandchildren: Derek (Kimber) Phillips, Bryce (Andi) Phillips, Cameron (Kjirsten) Phillips, Layce (Lars) Jensen, Jace (Kylie) Jensen, Josie Jensen and nine great-grandchildren; brothers Lynn (Cynthia) Gaufin, Provo, Utah; Frank (Brenda) Gaufin, Madera, California; Alan (Lorraine) Gaufin, Orem, Utah.
Funeral services will be held on Thursday, September 26 at 10 a.m. in the Sego Lily Ward Chapel, 880 North 700 East, Lehi, Utah. Friends and family may call Wednesday, September 25 from 6 to 8 p.m. at Wing Mortuary, 118 E Main Street in Lehi, and at the church from 9 to 9:45 a.m. before the funeral. Interment will be in the Lehi City Cemetery. Online guest book at wingmortuary.com.