City Council debate at LJHS tonight at 7 p.m.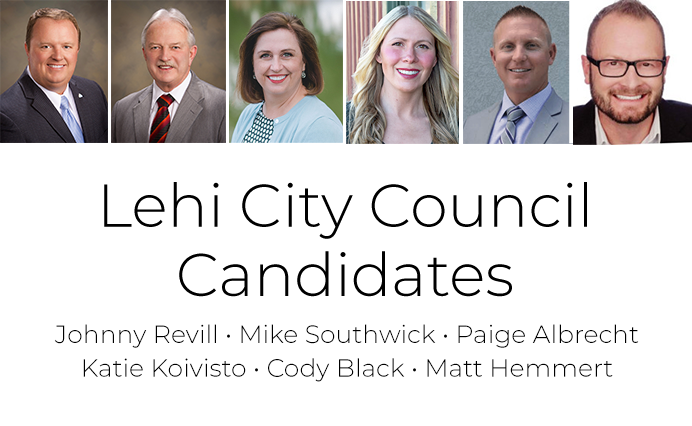 Lehi voters are encouraged to attend the City Council debate tonight, Thursday, October 24 at Lehi Junior High School auditorium at 7 p.m. The school is located at 700 Cedar Hollow Road. All six candidates who emerged from the primary election will be present at the debate and will answer impromptu and prepared questions. The Lehi Free Press will host, staff, and moderate the debate.
Ballots were mailed to all registered Lehi voters last week. Completed ballots may be mailed in the postage paid envelopes included with the ballots up until Monday, November 4. Ballots may also be dropped off at Lehi City Hall, located at 153 North 100 East up until 8 p.m. on election day, Tuesday, November 5.
Three incumbent city council members are seeking reelection; Mike Southwick, Paige Albrecht, and Johnny Revill. The three candidates who look to unseat the incumbents are Cody Black, Matt Hemmert, and Katie Koivisto.
Issues that will be discussed at the debate include parks and recreation, the Lehi City general plan update, issues relating to growth and development, including infrastructure, roads and traffic.
Lehi's voter turnout for the primary election was among the lowest of Utah County cities, with only 20% of voters returning their ballots.