Lehi Volleyball earns 3rd in State Tourney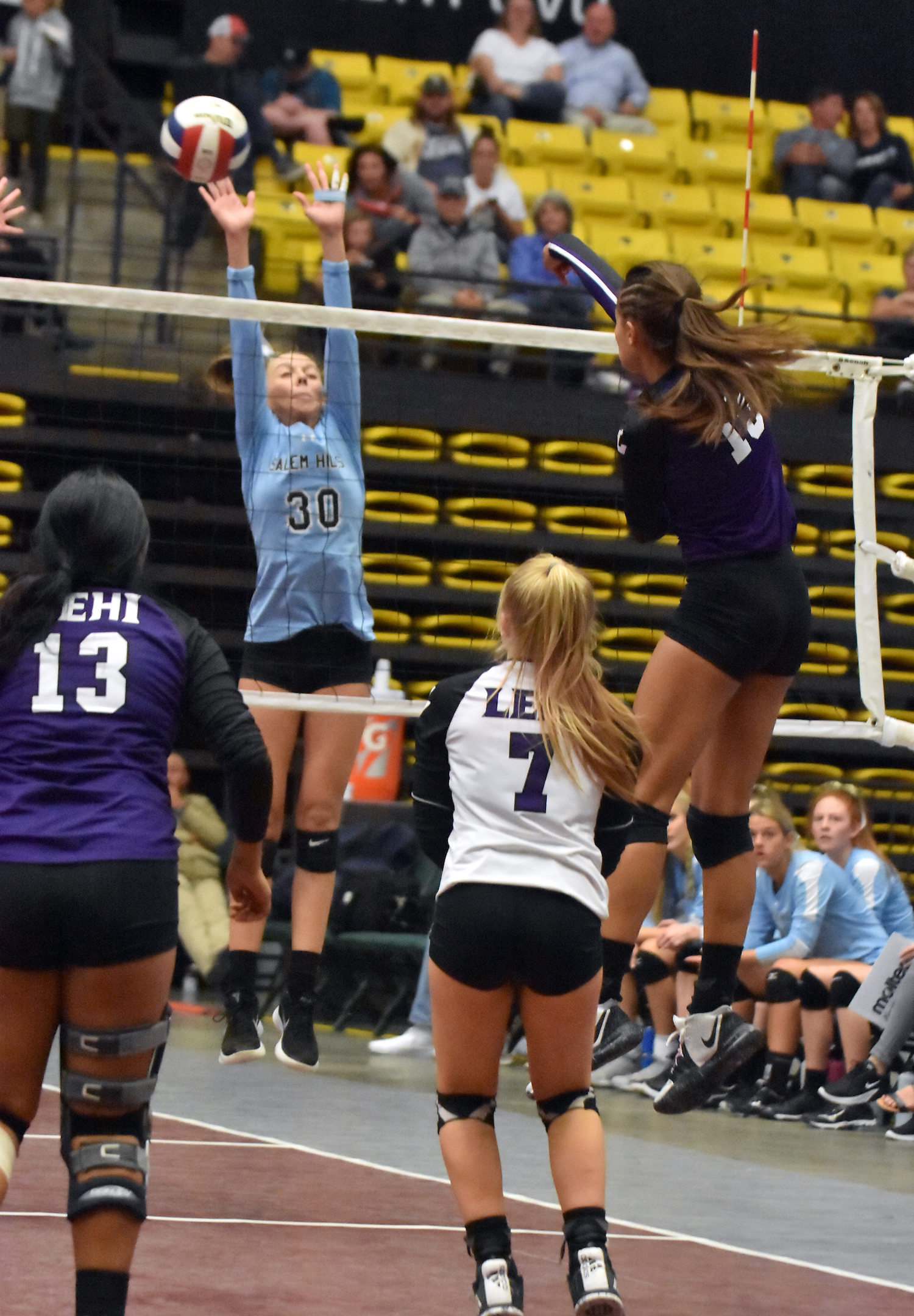 The Lehi High School volleyball team entered the 5A tournament as the number six seed. This was the Pioneers first year as a 5A competitor, and they are also a very young team.
In the first round of the competition Lehi stunned Bonneville in three games. They then defeated favored Alta 3 to 1. Number one ranked Timpview was Lehi's next opponent and Lehi had momentum on their side. The Pioneers beat Timpview 3 games to 1.
On Saturday November 9, the Pioneers filed into the UCCU stadium, undaunted, as they faced Mountain View. The game was a see-saw battle but the Lehi ladies lost to the eventual state champions 3-0. They played Salem Hills to determine the 3-4 place winners and beat Salem Hills in three games.
The volleyball season was a roaring success for coach Timbre Nobles. Several players were mentioned as possible All-State nominees. Junior Haylee Holker had 91 spikes and 155 kills for the season. Outstanding sophomore, Avery Shewell, added 97 spikes and an impressive 443 kills, leading the state in this category. Adding to the success of the year was Bailee Jukes with 98 spikes and 108 kills. Sophomore Bailee Holland also contributed to the winning record.