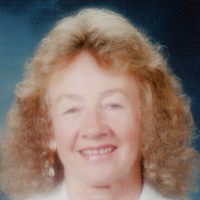 1930-2019
Dorothy June Timm Lee, adored wife, mother, and grandmother, passed away on December 16th, 2019 in the arms of her sweetheart. Dorothy was born December 11, 1930, in Grantsville, Utah to Myrtle Loretta Bates Timm and Vernon Delmont Timm. Dorothy was married and sealed to Rex Leonard Lee on September 11, 1953, in the Manti LDS Temple. Dorothy and Rex have four children who are cherished and the loves of their lives.
Dorothy grew up in the West Desert, where her heart never strayed. Dorothy graduated from Tintic High School and attended Brigham Young University. Dorothy worked at Hill Air Force Base and at Dugway Proving Ground, but her greatest jobs in life were raising her children, ensuring her yard was beautiful, mowed, and filled with flowers, and tending to her many animals over the years.
Dorothy is survived by her husband Rex Leonard Lee, two sons Rex Laine Lee (Karen), Derek Timm Lee (Jillian), one daughter Traci Dawn Lee, and nine grandchildren who brought her joy. Dorothy was preceded in death by her parents, brother, and two sisters, and her precious son Bruce Allen Lee (Pam), who welcomed her home with open arms.
Rex and his children would like to thank Dorothy's wonderful neighbors, friends, and medical providers for the care and compassion during the last few years of her life.
Funeral services were held Saturday, December 21, 2019, at 11 a.m. at 10962 North 6400 West, Highland, Utah. A viewing was held Friday, December 20, 2019, prior to the service on December 21, 2019. Interment, Lehi Cemetery.