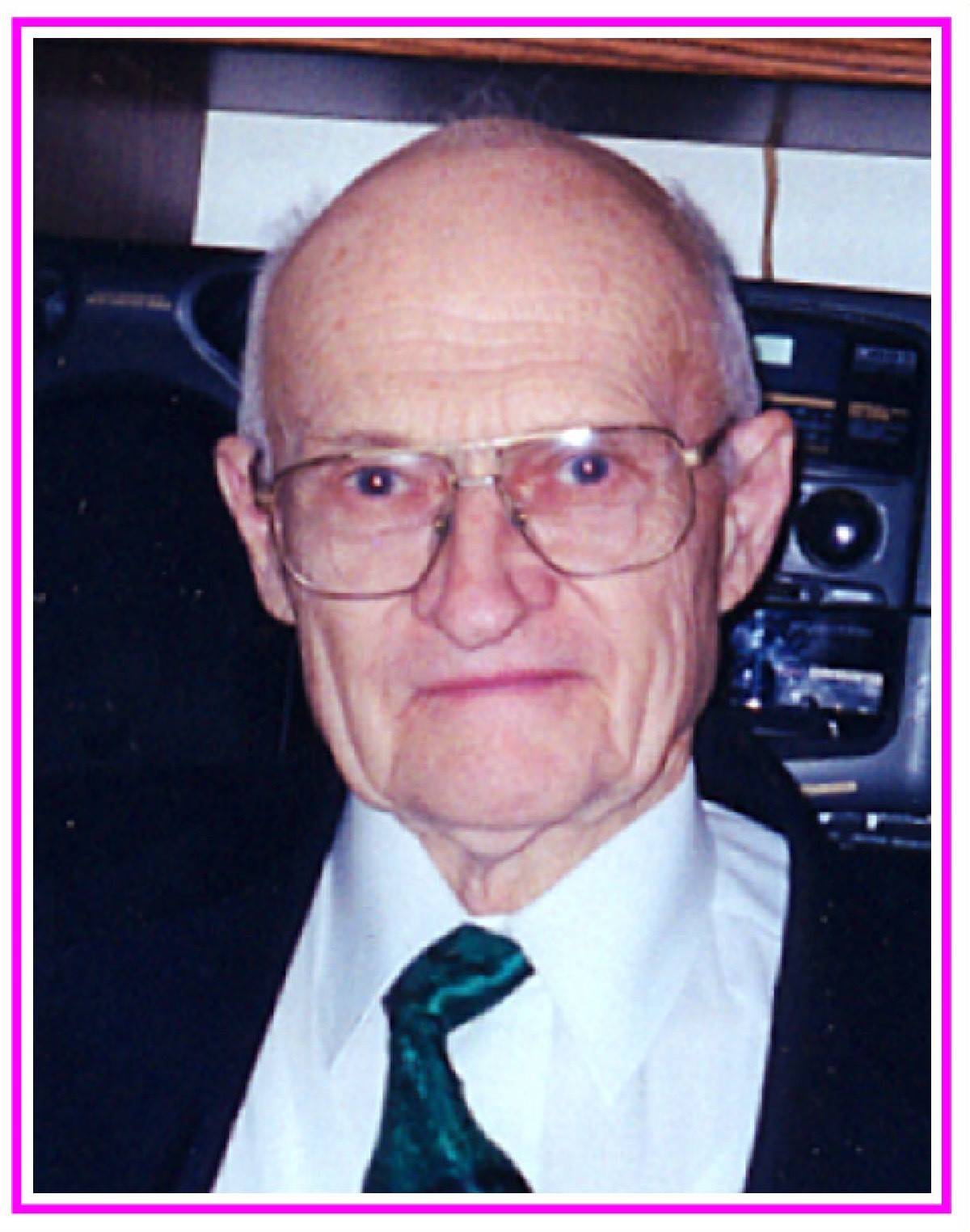 1921 – 2020
Stanford Dean Russon went to a better world on May 11, 2020. He was 98 years old and had seen a lot of change in the world. He was born in Lehi Utah on October 15, 1921, to Lott Erastus and Fern Jennette Brown. He was the fourth of eight children.
He married Teresa Martineau on March 2, 1950, in the Mesa Arizona Temple. They met at a dance in Mesa where he was working for a sign business. An artist, he designed the "Mesa diving girl," which is still a famous landmark. He also repainted the logos on the Lehi Roller Mills, which required a creative approach involving his brother driving a tractor that was attached to a rope that pulled him up and down the side of the grain silos while he sat on a wooden plank. He also designed the bronze statue on Main Street at the 500 West roundabout and made many architectural renderings of buildings that can still be seen in Salt Lake City today.
He attended the original Sego Lily Elementary School and graduated from Lehi High School. He attended BYU and the University of Utah, where he studied art, English, piano, and religion. He decided he couldn't make a living in art, so he started as a sign painter and eventually became a commercial artist. He was drafted into the Army in World War II right after returning home from the Central States mission. He served in the Philippines and Korea. When they learned he could type he became a clerk and entertained many GIs with his cartoons depicting a humorous look at Army life.
He was very active in the Church of Jesus Christ of Latter-day Saints. He served a mission to the Central States as a young man. With his wife, he served four more missions: Puerto Rico, Santiago Chile Temple, Swiss Temple, and New Jersey, Morristown. While waiting for Visas they got to serve in the Washington DC temple as well. He was a sealer in the temple on his temple missions and was a sealer in the Mount Timpanogos Temple as well. He was an ordinance worker in the Provo temple. He had the honor of sealing most of his married grandchildren. In other Church services, he served as a stake missionary, a counselor in bishoprics, and was the Bishop of the Lehi Fourth Ward in the 1980s.
Stan was a farmer at heart. He loved to plant a garden, even if he didn't like to eat everything he grew. He loved corn-on-the-cob and potatoes! The annual Russon Spud Dig was a really fun event. He loved music and was sad when his hearing limited his enjoyment of music. He loved to hike and relished hiking to the top of Mount Timpanogos, among other places. He always needed a project when he visited his family. He and his sons built their Lehi home from scratch. He loved to tinker in his shop and create lots of useful stuff.
He is survived by his wife, Teresa Martineau, and their six children: Darrel Russon, Verlin (Kathy) Russon, Virgil (Teresa) Russon, Lynette (Pete) Freitas, Rhonda (Phil) Bankhead, and RaeLynn (Alexander) Ibarra, 22 grandchildren, 46 great-grandchildren, and one brother, LaVell Russon.