Pioneer girls basketball wins big on the road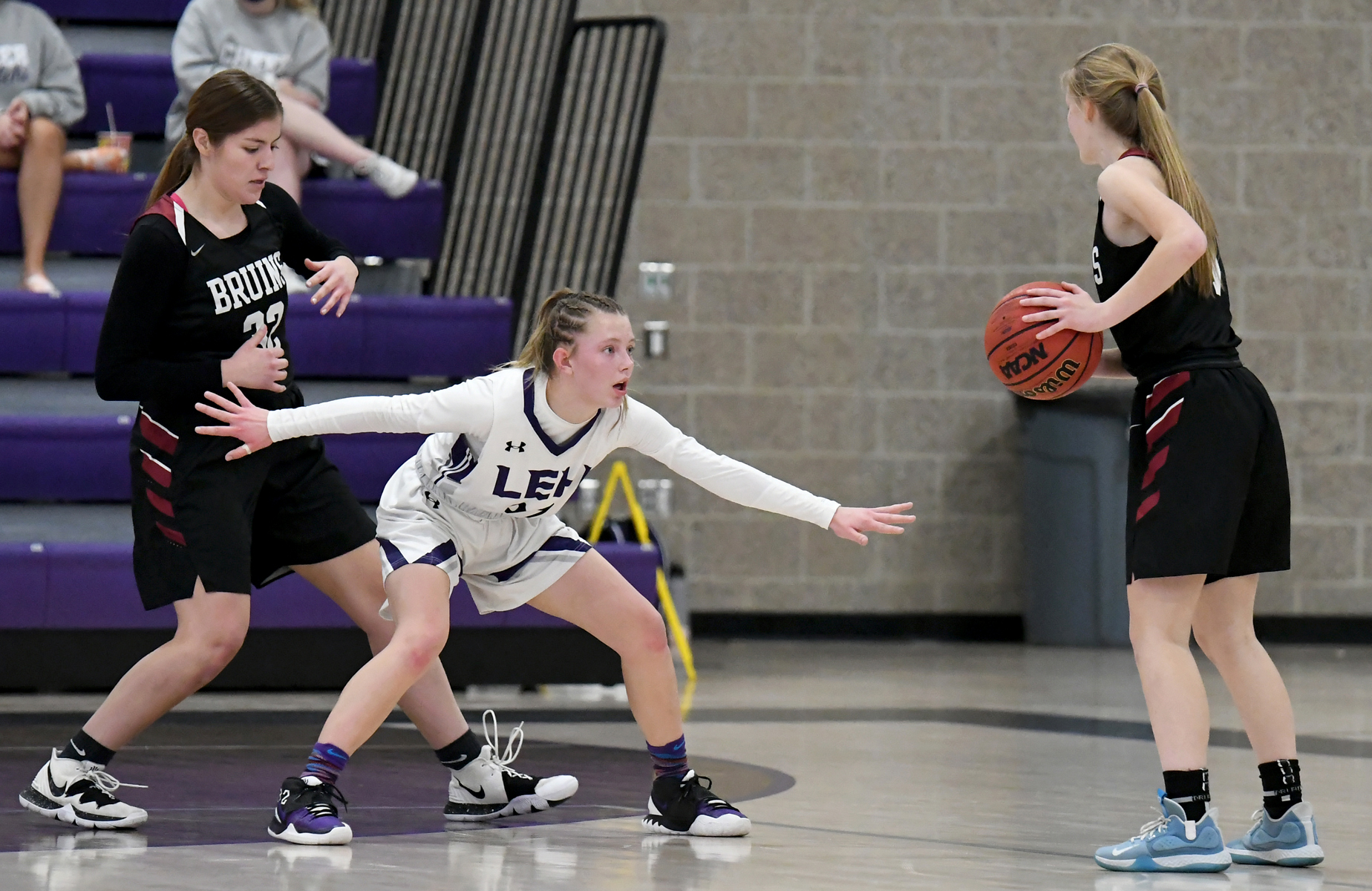 Beky Beaton | Lehi Free Press
The Lehi girls basketball team continued their dominance in league play with a 62-29 victory at Mountain Ridge Jan. 26 in the only contest of the week.
The twin traits of stellar shooting and stifling defense gave the Pioneers a 20-3 advantage by the end of the first quarter. Although the Sentinels played a little better after that, they were never able to erase the big deficit.
"This was a great game for us," said Lehi Coach Sean Seastrand. "It was our fourth game on the road in a row and we challenged our girls to be really focused on the small things.
"Our closeouts and box outs and most importantly our defensive communication was really great tonight," he continued. "We had a good shooting night offensively that helped us jump out to a lead and we rolled from there."
Senior guard Maddie Warren had the hottest hand. She netted 6-of-7 (86%) in the paint and 3-of-5 (60%) from long distance plus her only free throw for 22 points to go with four rebounds, six assists, a block and three deflections.
Senior guard Lizzy Rees added 13 points, including three triples, on 63 percent shooting with three deflections. Senior wing Brinly Whiting also sank three treys.
Senior guard Macie Warren contributed a strong floor game with seven boards, three assists and a pair of deflections. Junior wing Jamisyn Heaton had four rebounds, six steals, a block and three deflections. Junior wing Maci Wall grabbed five boards and a couple of steals.