Lehi boys hoops starts second round with home win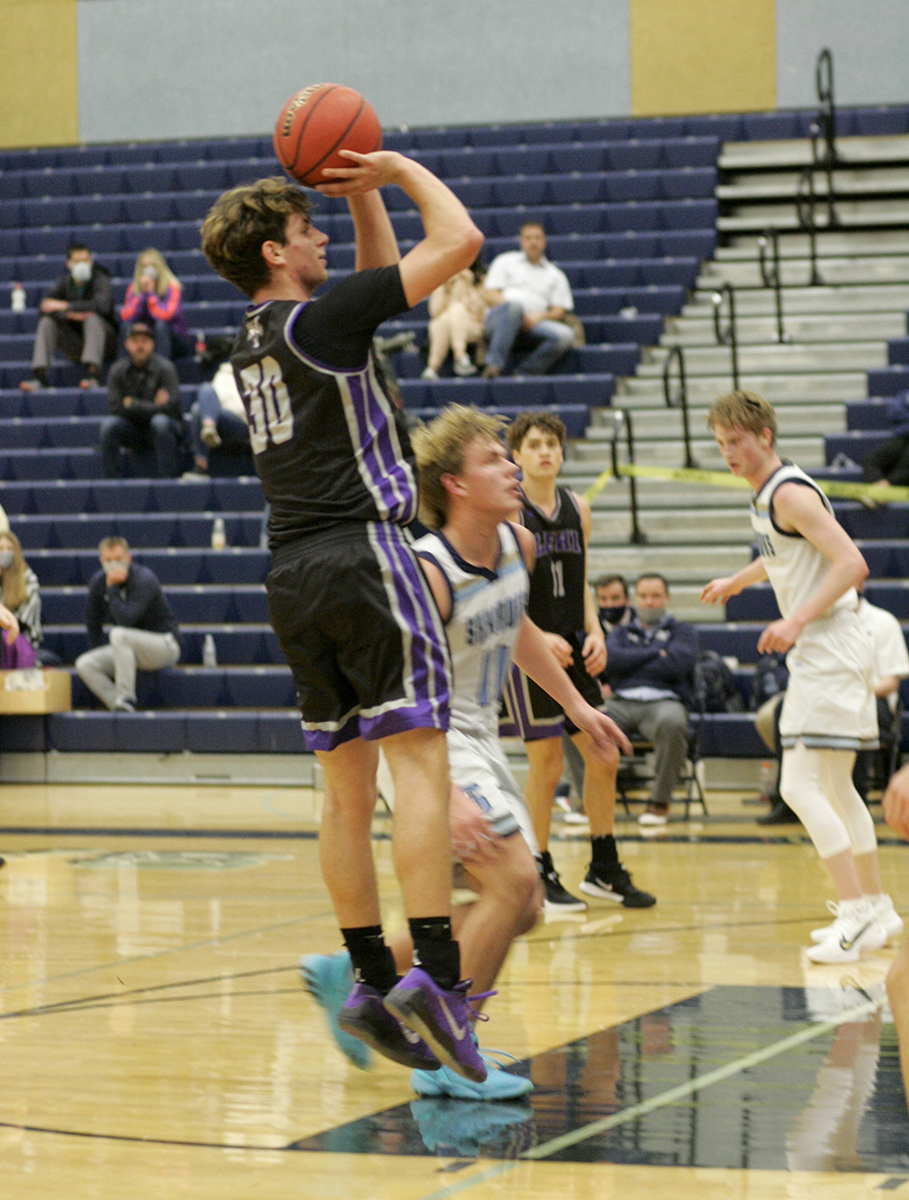 Beky Beaton | Lehi Free Press
The Lehi boys basketball team prevailed 61-50 over Mountain Ridge at home Jan. 26 after falling to the Sentinels by a single point on the road earlier in the month.
The Pioneers led by one bucket at the end of the first quarter but expanded the advantage to 28-19 at the break. By the middle of the third period, the lead had ballooned to 16 points and reached 17 points one minute into the fourth.
Mountain Ridge then went on a 7-0 spurt led by Zach Farmer which reduced the gap to 10. A tense few minutes followed as the Sentinels continued to whittle away at the lead, reducing it to just five points with a minute remaining.
That meant the visitors were forced to foul for possession and the home squad converted their opportunities at the line down the stretch to wrap up the win.
"The team came out and played a really well balanced first three quarters and then made free throws to finish the game off," said Lehi Coach Quincy Lewis.
Senior guard Noa Gonsalves was perfect from the stripe and finished with 25 points overall, including four triples. He also had five rebounds, three steals and a block. The Pioneers were patient on the offensive end, and that helped create some good looks.
Senior wing Blake Hill's contributions were critical to the successful outcome. He shot 50 percent or better from every position and netted 20 points, with three makes from beyond to arc, to go with four boards and four assists.
Senior forward Peter Amakasu also had an effective outing. He went 5-of-7 (71%) from the field and 4-of-5 (80%) at the line for 14 points, while grabbing five rebounds and a couple of steals.
Freshman center Grayson Brousseau collected nine boards and sophomore guard Braxton Hawkins added three assists, two steals and a block.
"Blake really broke out and gave us some good scoring that we needed," Lewis said. "Peter gave us an efficient scoring game as part of a really nice overall effort.
"This was a really important win and the team played well," the coach added. "We didn't let this one get away from us."