Lehi super sophs win sprints at indoor event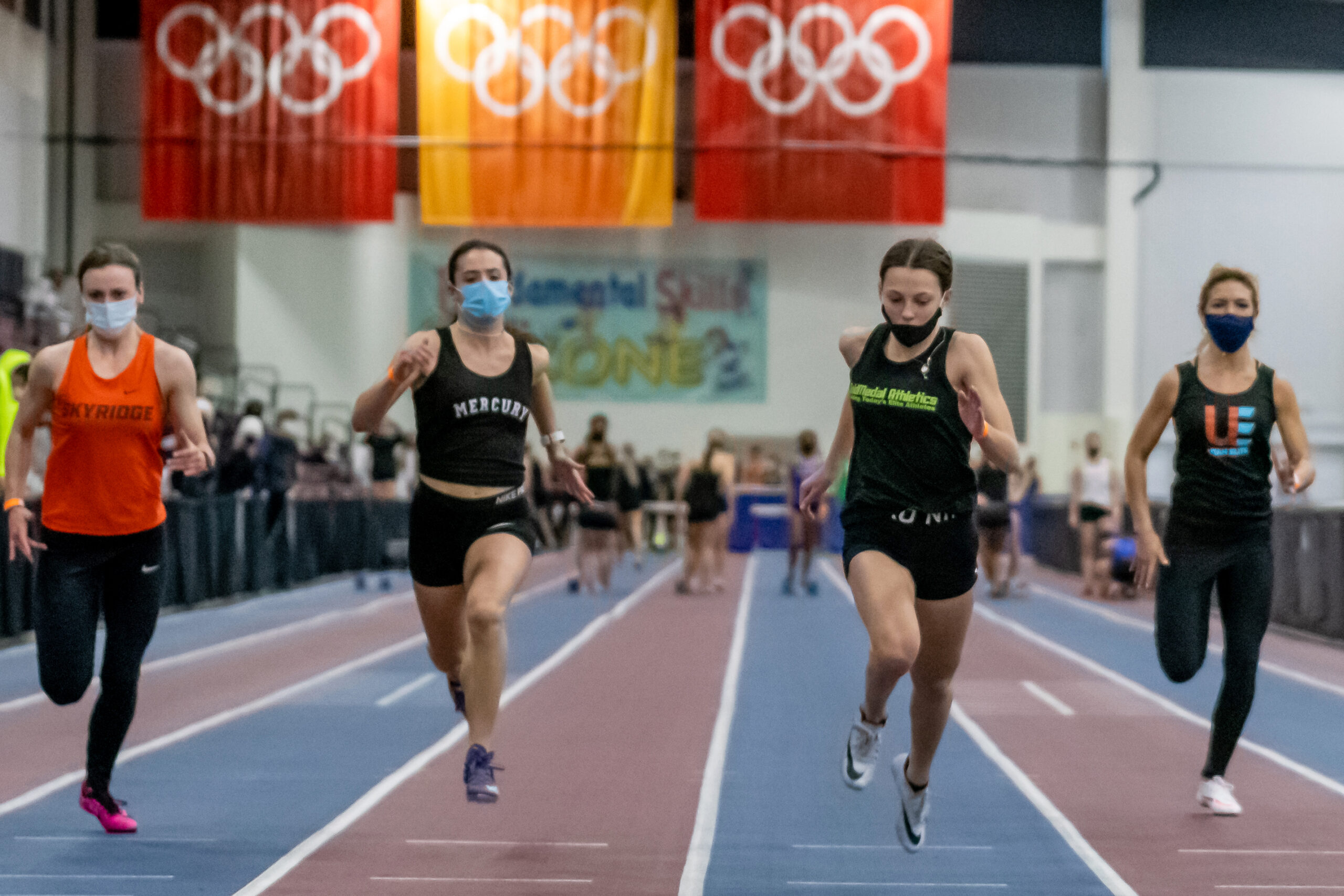 Staff Writer | Lehi Free Press
Two Lehi-area sophomore sprinters stole the show at the Utah Sprint Challenge on January 23 at the Olympic Oval track as the prep indoor track season gets underway.
Smith Snowden from Skyridge High School placed first in the boys 60 meter in 7.03 seconds. This is currently the fastest time in this event for a sophomore boy in the nation.
Sarah Ballard, the lone competitor from Lehi High School, won the girls 60 meter in 7.75 seconds. This is the fourth-fastest time in the country so far this year for a sophomore girl. Ballard also placed third in the 200-meter event in 25.88 seconds.
A trio of 800-meter runners from Skyridge were the other local athletes to place in the meet. Senior Kade Hansen came in second at 1:58.09, junior Seth Wallgren took third at 1:59.09 and senior Jarren Barfuss placed fourth at 1:59.39.
Due to COVID restrictions, this was a small meet. No field events or distance races over 800 meters were included. A few elite club teams and top athletes from Utah, Idaho, Arizona and New Mexico were invited to compete. Runners and fans were required to wear masks during the event.
Although only outdoor track and field is an official Utah High School Activities Association sport, athletes attending Lehi and Skyridge high schools participate in indoor meets as part of their offseason training. Some of the athletes compete for clubs from their high schools and others compete for local track clubs.
Indoor track meets will continue through mid-February. The high school outdoor season begins in mid-March.