Lehi super sophs win sprints at indoor event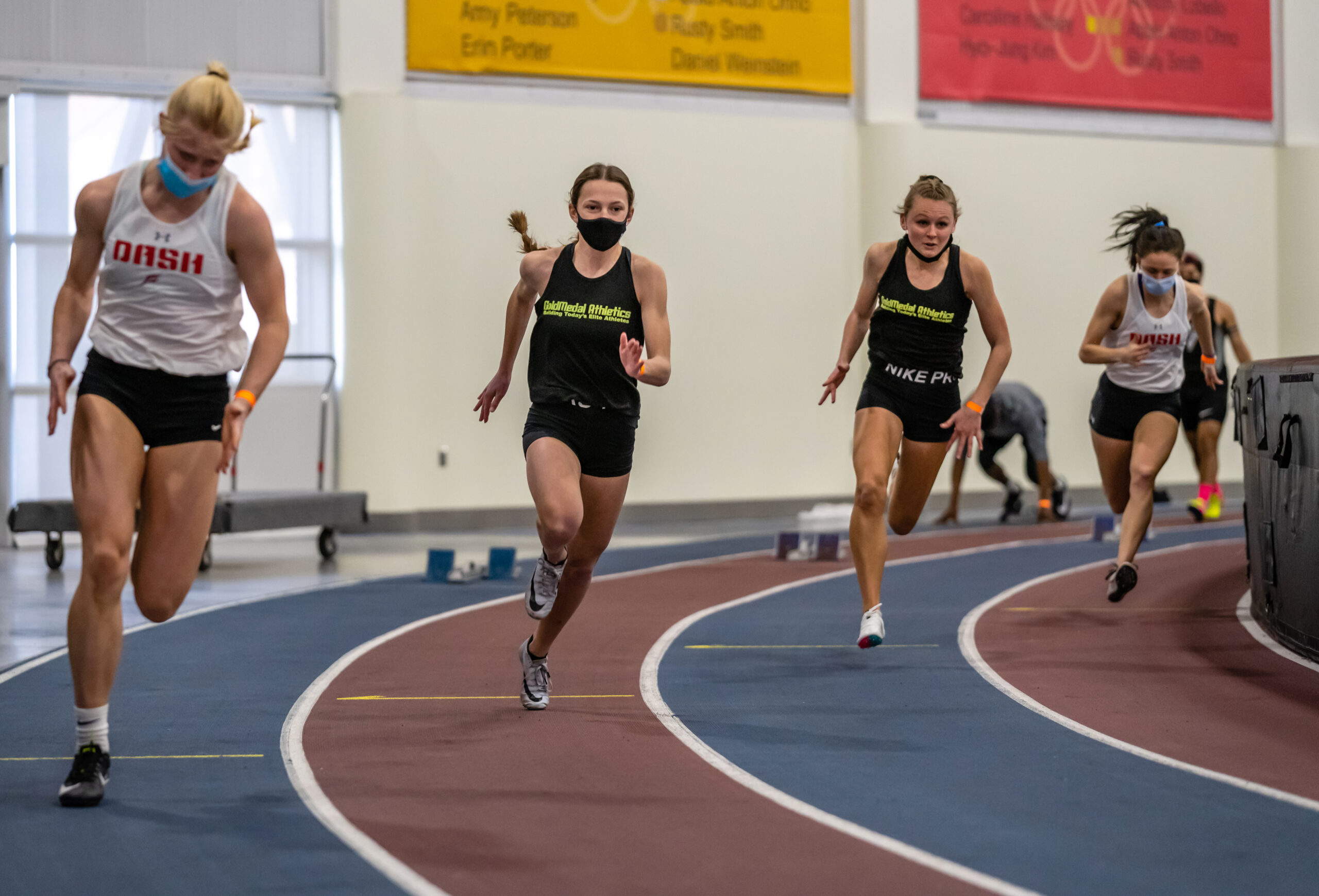 Staff Writer | Lehi Free Press
Lehi-area sophomores once again moved swiftly and shone brightly at the second Utah Sprint Challenge indoor high school track meet at the Olympic Oval track in Kearns on Feb. 6. This time Kylie Olsen joined Skyridge teammate Smith Snowden and Lehi's Sarah Ballard in winning races and setting school records.
Olsen won gold in the 800-meter race in 2:24:14, breaking the Skyridge High School record previously held by Emily Stowers (2:27:43). Her time in this event is currently the 19th-fastest in the nation for a sophomore girl.
Ballard, Lehi's lone competitor, won the girls 60 meters in 7.80 seconds. The 7.75 second time she achieved in this event two weeks ago broke the Lehi school record (7.87 seconds) she set as a freshman when she eclipsed her sister Amy's 7.97 mark from 2019.
In addition, Ballard took silver in the 200 meters in 25.37 seconds. This time surpassed Brinn Jensen's 25.68-seconds Pioneer record from 2016 and is the 10th fastest time in the nation so far this season for a girl her age.
Snowden clocked 7.01 seconds in the 60 meters as he finished third. He broke the school record he set in this event two weeks earlier when he ran 7.03 seconds, besting Clayton Schmidt's 7.34 seconds, the previous school-best mark. His time is currently the second-fastest in the nation for a sophomore boy.
Connor Storrs, a senior from Skyridge, placed second in the 800 meters in 1:55.71. This is the 16th-fastest time in the nation for a senior boy in this event.
Due to COVID restrictions, this was a small meet. No field events or long-distance races were included. A few elite private club and high school club teams and top individual athletes from Utah, Idaho, Arizona and Alaska competed. Runners and fans were required to wear masks during the event.