Skyridge girls grind out a rugged hoops win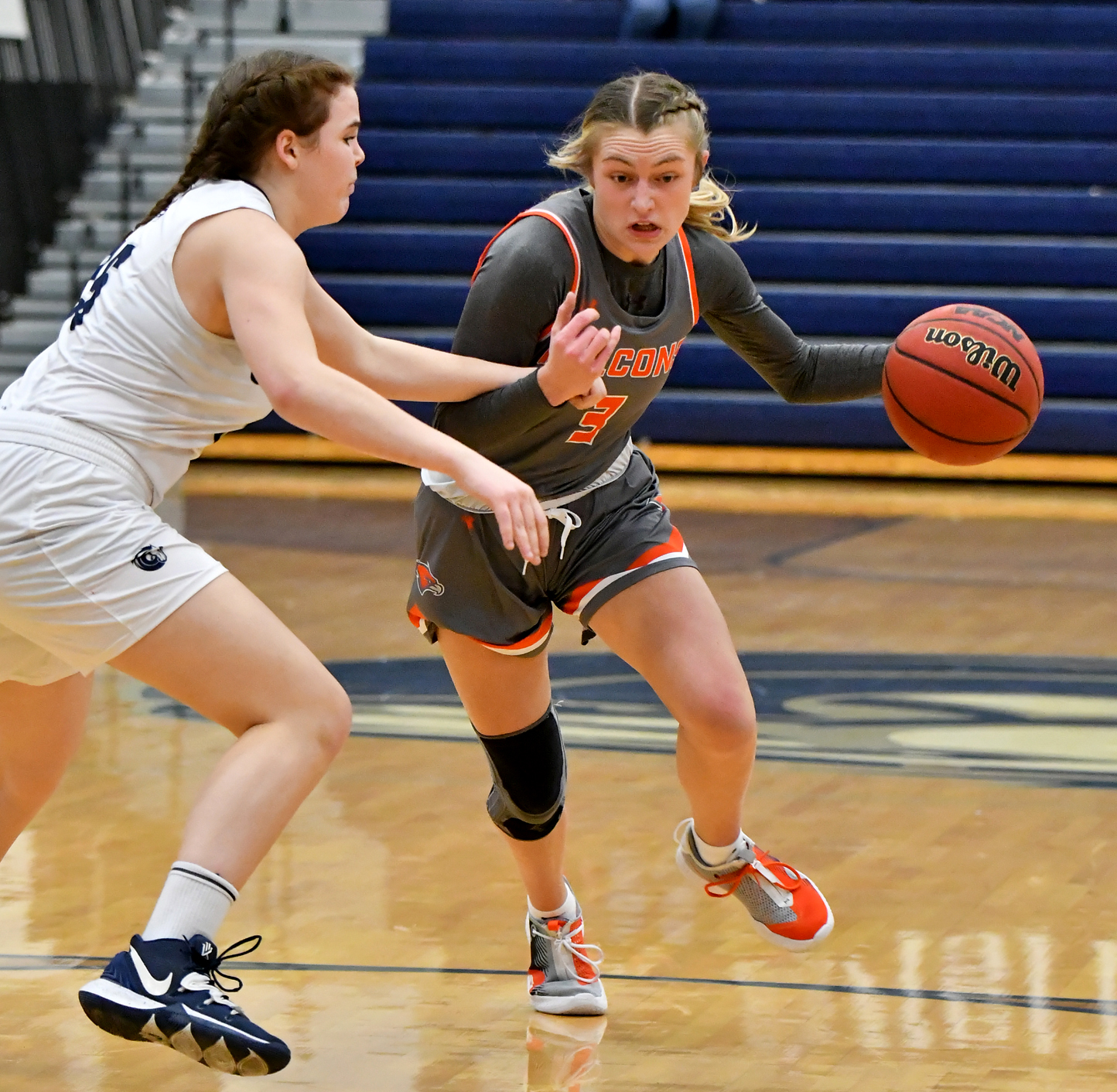 Beky Beaton | Lehi Free Press
The Falcon girls basketball team posted a 47-40 victory over Corner Canyon on the road Feb. 5 after a bye on Tuesday.
"We didn't have a great game offensively, but our girls defended well and got stops when we needed them," said Skyridge Coach Shaylee Nielsen.
"Jade Wallace and Eve Schmalbeck hit huge threes for us late in the fourth quarter," she added. It was the only basket by each player in the game, but they helped the visitors hang on to close out the contest successfully.
Senior guard Ally Blackham provided half the team's output with 23 points, including three triples. She also grabbed eight rebounds and four steals and made five deflections on a night when she registered a significant milestone for herself and the program.
"Ally scored her 1,000th career point during this game and is the first girl at Skyridge to score 1,000 points," Nielsen said. "We are so proud of her and she has really built a legacy here at Skyridge and blazed a path for others to follow."
One player who's already doing so is freshman guard Cambree Blackham – similarity not coincidental. Cambree netted 10 points in this game but also had four boards, four assists, four steals and eight deflections.
After opening the season with five straight wins, the Falcons took their lumps playing some highly-ranked teams in the top two classes. This strategy seems to have paid off as they are now sitting at 5-1 in competitive Region 4 and are tied for the lead position with Lone Peak.
Even with the losses, Skyridge has stayed near the top of the RPI rankings because of the caliber of the competition the Falcons have been playing. Currently at No. 5, they could still move up a spot or two if they can manage a strong finish to the league campaign.