Falcon boys basketball suffers home loss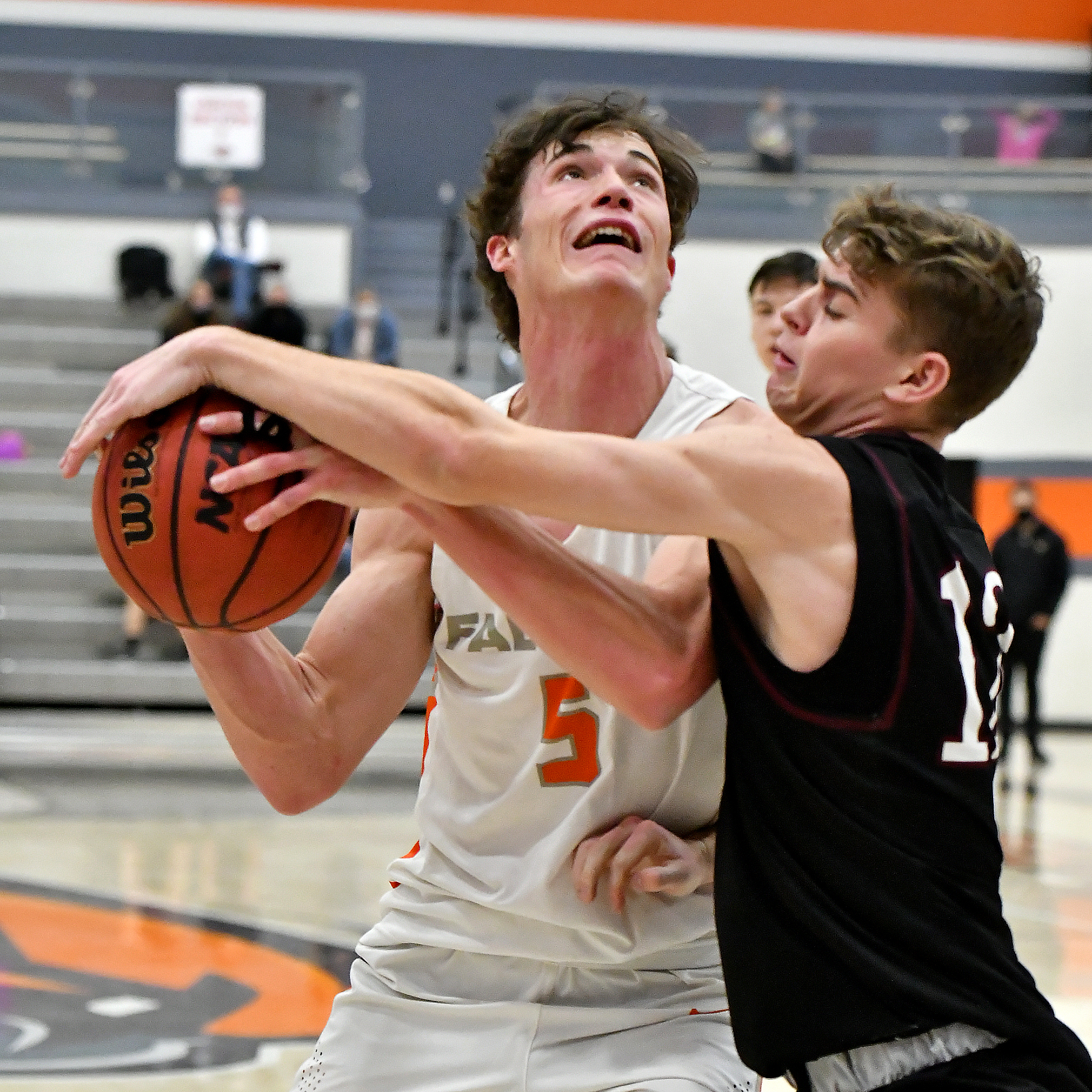 Beky Beaton | Lehi Free Press
The Skyridge boys basketball team bowed to Corner Canyon 92-62 on Feb. 5 in last week's only game. They had a bye on Tuesday.
The Chargers set the tone of the contest right from the opening whistle as they came out firing on all cylinders. By the end of the first quarter, the visitors had built a 24-7 advantage.
Although the Falcons played them about evenly through the middle two periods, Corner Canyon made another big run in the fourth quarter to create the final margin.
Senior forward Dallin Yates was the brightest star for the home team, pouring in 21 points. With a pair of triples apiece, senior guard Duncan Reid and junior guard Nick Holland also tied in point totals with 12. Senior guard Parker Christensen netted nine points.
"Tonight was a tough night," said Falcon Coach Jeff Gardner. "We got off to a slow start and dug ourselves a big first quarter hole."
The coach also gave due credit to the Chargers. "They came out with intensity and shot the ball well all night long," he added.
"We have to regroup, improve on the defensive end, and figure out how to get off to a better start," Gardner said. "The kids are working hard and are looking forward to moving on to the next challenge at American Fork on Tuesday."
The Falcons have four games remaining on the Region 4 schedule. Although they are 2-4 in league play, they are still No. 5 in the RPI rankings. All the teams above them are from Region 4 and Lone Peak is two spots below.
The numbers are so close that teams are likely to shift positions again depending on the outcome of those final games, so every one is important.