Lehi boys fall in OT, rebound with big hoops win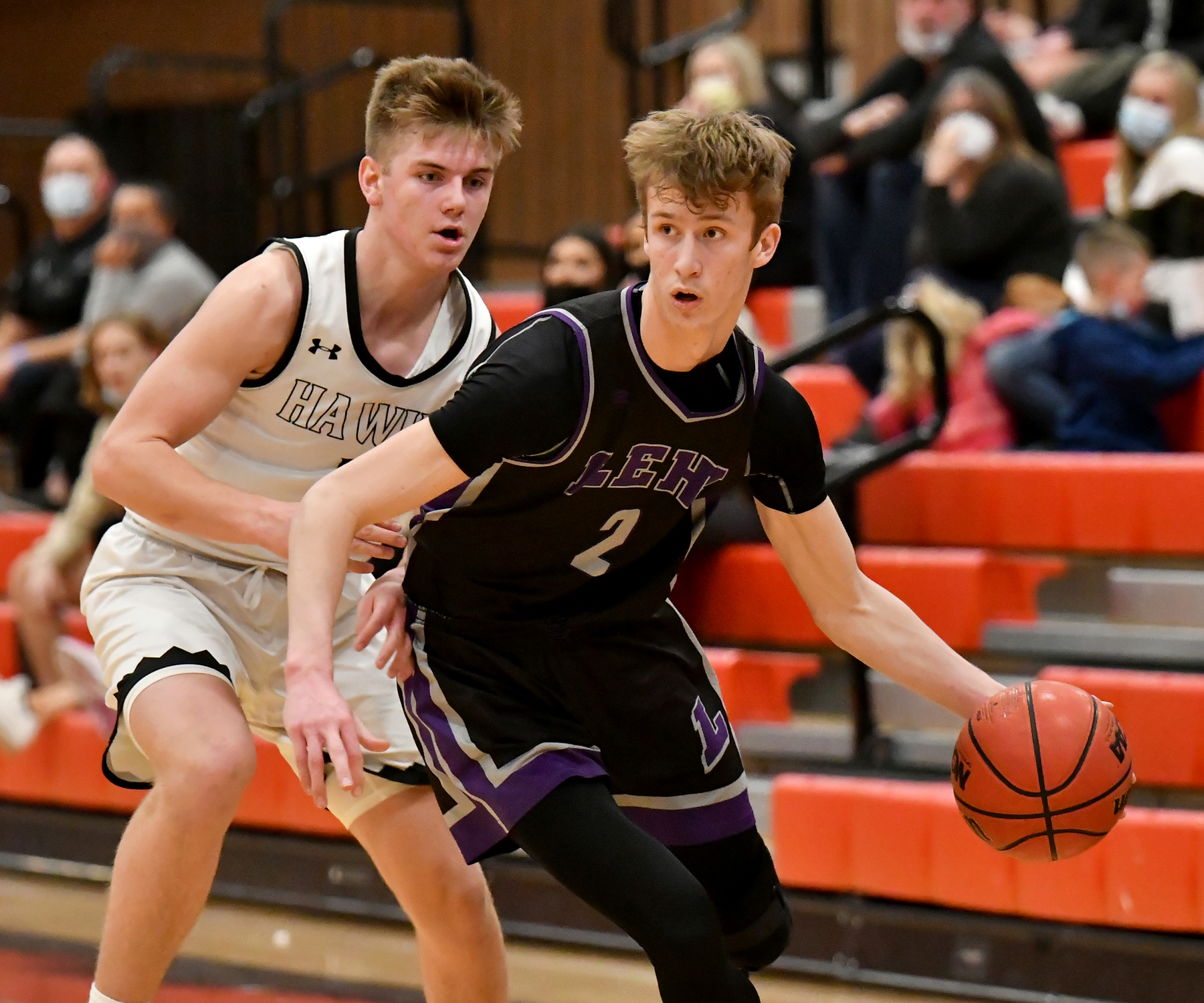 Beky Beaton | Lehi Free Press
The Lehi boys basketball team couldn't hang on in overtime at Alta on Feb. 2 but bounced back with a jaw-dropping offensive effort at Orem on Feb. 5.
Alta 76, Lehi 71 (OT)
The Pioneers jumped ahead 20-12 in the first quarter and led 32-26 at the half. They were still up by seven entering the fourth quarter but the Hawks mounted a comeback in the final period and were able to force overtime. The home court held up as Alta secured the win.
Senior guard Noa Gonsalves had a monster night with 31 points on 62.5 percent shooting. He sank four from long distance and hit 7-of-9 from the line with four assists.
Senior forward Peter Amakasu scored 14 with eight rebounds. Senior wing Blake Hill added eight points and four boards while senior guard Tyson Hawkins made eight points and nine assists.
"We made a really good effort and were up the whole game and just didn't finish it the way we needed to," said Lehi Coach Quincy Lewis. "Noa really carried us offensively and played a good game."
Lehi 69, Orem 51
The contest against the Tigers had a similar start but a different finish. The Pioneers built a 17-7 margin in the first quarter and led 34-22 at the break. The advantage was 52-35 after three periods.
Orem actually put up a stiff defensive effort but it went for naught against some unconscious shooting by the visitors.
Lehi completed 13-of-14 (92.9%) field goal attempts in the second half and were 73 percent for the game. The Pioneers were even better than that from beyond the arc and at the line, netting 7-of-9 (77.8%) triples and 8-of-9 (88.9%) free throws overall. They had 21 assists on 27 field goals.
Amakasu led the charge, missing only one shot he took and finishing with 17 points, four rebounds and three assists. Hill was 6-of-9 for 13 points with three boards and four assists.
Freshman center Grayson Brousseau went 6-of-8 for 12 points including some impressive moves down low. Junior wing Lucas Madsen didn't miss a single shot and contributed 11 points with three triples. Gonsalves made five rebounds and seven assists.
"Overall we played an excellent game and got contributions from a number of different players," Lewis said. "Lucas came off the bench and scored 11 points and played such a good game for us.
"Peter did an excellent job defensively, besides his great shooting," the coach continued. "Tyson and Noa both played well. They only scored 14 points combined, which is unusual for us, but we still won by 18. Blake brought in a determined attitude. It was a great team win."