Pioneer girls basketball rolls over Tigers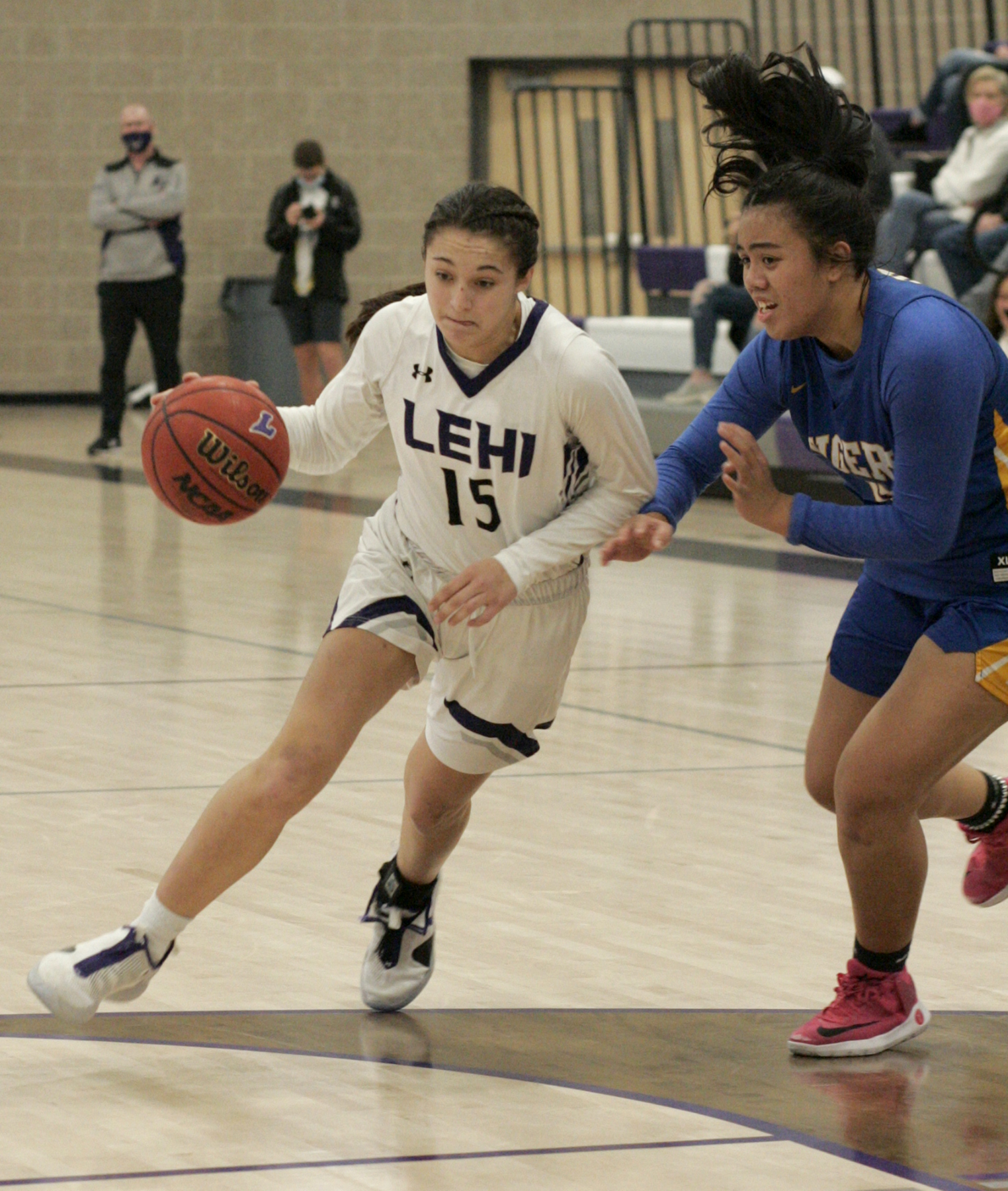 Beky Beaton | Lehi Free Press
The Lehi girls basketball team remains undefeated in Region 7 play after a 63-35 domination of Orem at home on Feb. 4. Tuesday's scheduled contest against Alta was postponed due to COVID protocols at that school.
"This was a fun game," said Lehi Coach Sean Seastrand. "We were back at home for the first time in three weeks and had a student section that was loud and awesome. It made for a really fun game."
A very limited number of students were allowed to attend per a recent modification to existing COVID-driven policy. They were lively and provided enthusiastic support throughout the evening while remaining in their mandatory masks.
The Pioneers got off to their typical fast start. Senior wing Brinly Whiting won the tip and senior guard Lizzy Rees eventually cashed in with the first of four 3-pointers she dropped in during the contest.
Whiting collected a defensive rebound on the other end, and senior guard Maddie Warren passed to sister Macie for another triple.
Still in the early stages, Macie Warren made a give to junior wing Jamisyn Heaton for a layup. When Whiting hit the third Lehi trey, the Pioneers had built an 11-4 lead with just three minutes gone off the clock.
Lehi went on to a 21-6 advantage by the end of the first quarter and 39-13 at the half. It was 48-26 going into the fourth period.
"We played really well," Seastrand said. "We started hot and our defense kept it tough for them to get back into the game."
Ten players scored in an all-hands-on-deck offensive approach, led by Maddie Warren with 13 points, including three triples, to go with her five assists, five steals and four deflections.
Rees finished with 12 points on her 4-for-4 attempts from long distance and also contributed three assists, three steals and four deflections during a great outing for her.
Macie Warren scored 10 with four boards, eight assists and four steals. Heaton had eight points, seven rebounds, four assists, a block and two deflections.