Falcon boys hoops falls just short to exit tourney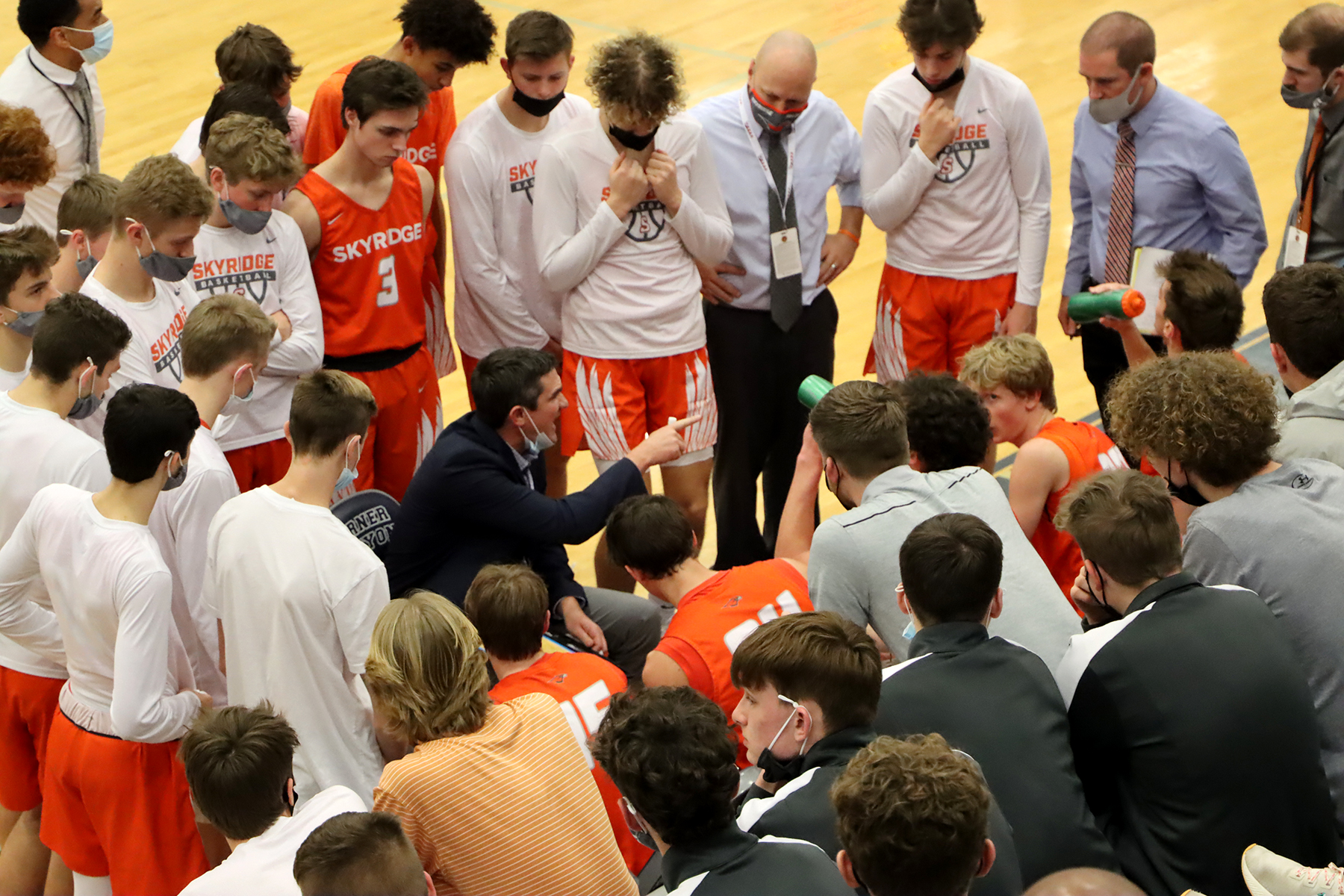 The No. 6 Skyridge boys basketball team battled No. 3 Corner Canyon toe-to-toe the entire distance but couldn't come up with the one play that would have helped put the Falcons over the top and the Chargers were able to hold on for a thrilling 56-53 victory to end the season for the visitors.
The lead changed hands many times during this barn-burner 6A quarterfinal and the outcome was in doubt right up to the final whistle. Neither team was able to stretch the advantage beyond five points the entire game and the score was also tied numerous times.
At the end of the first quarter, the tally was dead even at 15 apiece. Skyridge owned a one-basket advantage at the break.
Early in the third period, the Falcons moved ahead by five, but Corner Canyon responded and reversed the margin for a four-point lead with 2:22 left in the quarter. Junior guard Nick Holland drove in for an underhanded layup to close the gap to just two points entering the final stanza.
Senior guard Duncan Reid tied the score at 44-all early in the fourth. The Chargers got the next basket, but senior guard Parker Christensen made a sweet move during a fast break to get to the rim and tied the score again with 4:00 remaining.
The next Corner Canyon bucket was a triple, and the home team stayed narrowly ahead the rest of the way. Three times they pulled in front by five points only to watch Christensen respond each time to shrink the gap back to a single bucket.
He hit a trey with six seconds left to make it 53-55. The Falcons fouled on the in-bounds play and the Charger shooter missed one of two free throws, but Skyridge's final three-point attempt was tipped and Corner Canyon was able to celebrate the win.
Christensen led all scorers with 17 points and also had three assists and a couple of rebounds. Senior forward Dallin Yates posted a double-double of 12 points and 10 boards to finish out his prep career.
Holland netted 12 points with five assists and three rebounds, while Reid added 10 points and four boards. Junior forward Colby Carter grabbed eight rebounds.
Skyridge finished the year with a 15-9 overall record.
"I was really proud of how our team competed this season," said Falcon Coach Jeff Gardner. "Our senior class is special and have left a great legacy. Not only were they great competitors on the court, but they are tremendous kids off the court.
"It was a tough end to the season, but we can hold our heads high because we gave all we had to give," the coach concluded.