Applicant spars with Koivisto over Council meeting treatment, asks for censure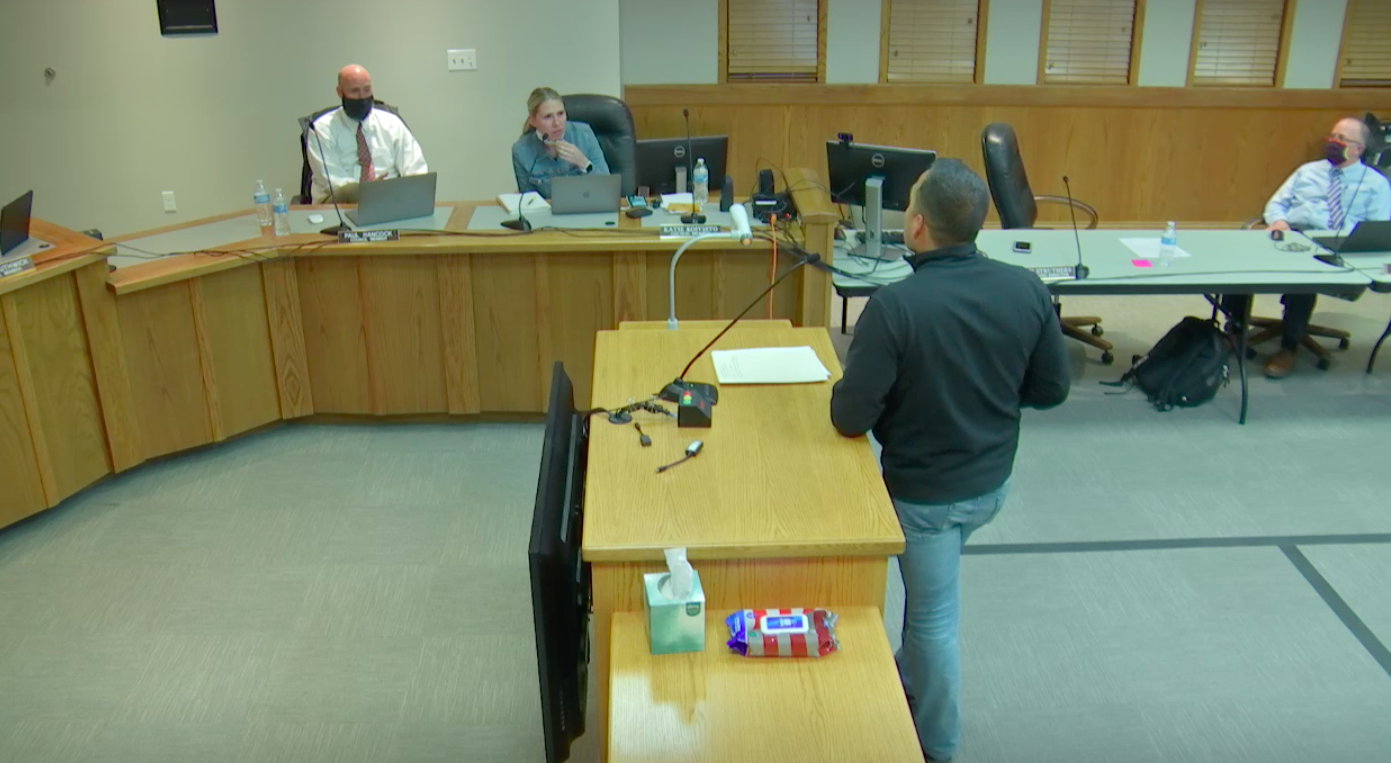 Ever since her campaign kickoff in the summer of 2019, Lehi City Councilwoman Katie Koivisto has been the most outspoken member of the Council. Some residents have found her to be a refreshing voice; others see her as brash and confrontational.
During the Tuesday, March 23 City Council meeting, one applicant chose to confront Koivisto about what he claimed was inappropriate treatment at Council meetings.
The applicant, Danny Gutierrez, has attended several meetings over the last few months to move a 45-lot residential development through the approval process. The single-family home subdivision is located at 1452 W and 900 N. The project's approval process took longer than usual as several residents expressed concerns with road improvements, street connectivity and water drainage. Gutierrez presented to the Council on Tuesday, asserting that all issues had been mitigated and said he had obtained signed agreements from surrounding neighbors confirming their satisfaction.
To conclude his presentation to the Council, Gutierrez made a statement addressing Koivisto and other Council members.
"It feels like you say, 'go work with the neighbors.' I go work with the neighbors, and every time I come in, it's an attack personally from Katie, and I think it's very inappropriate for a member of the City Council to attack members of the public. The last meeting if we go back was very inappropriate. It was personal attacks, calling me a 'liar,' calling me out. Which makes other members of the City Council feel like I'm dishonest or not forthright. It's an attack on my character by a member of the City Council. I think it's very inappropriate to constantly feel–I get up here, and my brain can't even think because I have you [addressing Koivisto] attacking me. I think there should be some kind of censure of this member of the City Council. It also isn't just me; I've watched other meetings, and it's inappropriate the way she talks to the Mayor. It's inappropriate the way you talk to me," said Gutierrez.
Koivisto then refuted Gutierrez's claims.
"I was elected to this position by Lehi residents who would disagree with you. I have to agree to disagree, and that's ok. We can agree to disagree, and that's fine. I didn't do anything inappropriate. I don't think I did anything inappropriate, and if it was, then why wasn't anything put against me? It wasn't."
"It will be. We have to finish this process," said Gutierrez.
"It won't because it's not. It's not inappropriate. I have my freedom of speech to say what I want to say, and you have your freedom of speech to say what you want to say. At the end of the day, that's the way the cookie crumbles," replied Koivisto.
Mayor Mark Johnson attempted to intervene and move the agenda forward but was interrupted by Koivisto, "I spoke, and I didn't interrupt anyone. It's not fair, and it's not right. I get a chance to finish what I need to say."
Koivisto continued, "there are things that I don't get my way on the Council, and there's things you aren't going to get your way on, but that doesn't mean that I'm wrong or that's it's inappropriate or wrong for me to say that. I think that's inappropriate for you to say that, and that's my opinion, and that's ok," concluded Koivisto.
"I've never called you a liar in public, and you have called me a liar in public," said Gutierrez.
"We're done," said Koivisto.
Mayor Mark Johnson then addressed the issue. "These are sometimes highly emotional issues. I've been through this for a lot of years. I've been where you've [Gutierrez] stood before I was a Council member, so I know how difficult these are. Let's just say we've reached a point on this development where we can just move forward, and we have a resolution that works for everyone."