Book Review: Straight Shooter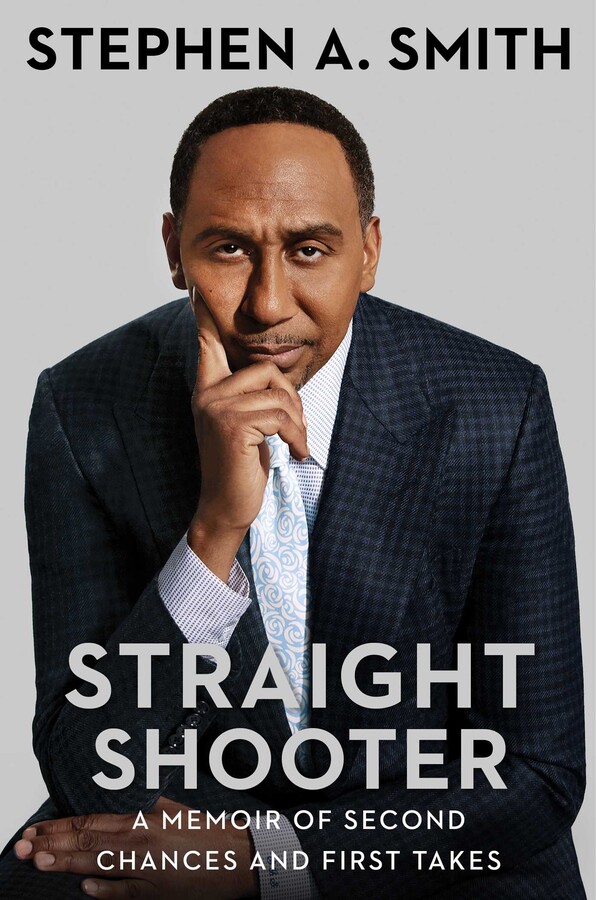 I am not an ESPN junkie, as I know some people are, but I was intrigued by a book written by controversial news journalist and sports commentator Stephen A. Smith. I was pleasantly surprised to find the book very well written and exceptionally inspiring for anyone who wants to improve their life and find success in almost any endeavor.
Smith grew up in Queens, New York, the son of Caribbean immigrants. He was the youngest of six children. Smith said his mother was his hero, and regarding his dad, "Just when I thought I had figured out the depths of his selfishness, Dad showed another level." Smith's dad was a sports fanatic who spent most of his time watching and commenting on sports events. He was a die-hard Yankees fan who forbade the family to watch the Mets. Smith's dad religiously read the New York Post and the New York Daily News.
Smith was left back (held back) in both third and fourth grade. His dad called him "A lost cause." Smith was finally diagnosed with dyslexia by his sister, Linda. She spent time with him every day to help him overcome his disability. Smith also had a friend whose brother spent daily helping him improve his reading skills. "To this day, I have no idea how they did it. I just sat there and did what they told me to do. I never got left back again," he said.
Smith turned to sports to combat his anger with his father and his troubles in school. He spent every spare minute playing basketball on the asphalt courts of his neighborhood, earning a starting position on his high school team. He received a failing grade and was suspended from the team for two months, but by then, he had established himself as a good basketball player.
Winston-Salem State recruited Smith to play basketball, but he eventually blew out his knees and left the school to receive medical care from a clinic that would take his mother's insurance. His coach at Winston-Salem left an indelible mark on Smith's confidence. Coach Gaines said, "You march forward, son, either that or let it get the best of you, then you don't do shit in life."
He began a writing career, and after publishing his story, "Street Struck," he was in demand for his honest, hard-core reporting. "My career was never the same. Editors viewed me as someone from the streets with street connections," said Smith. He finally ended up with ESPN. The sports broadcasting company offered him a take-it-or-leave-it contract, which he took.
His time with ESPN was bumpy. At one time, he was fired and unemployed for almost a year. He would return to his mother's home for support, but she didn't offer him any, "Why are you always debating, challenging, questioning, one decision after another. Quit griping about your race and prejudice," his mother said. Her chastisement changed his life.
The book illustrates Smith's frustrations with ESPN and his superiors at SportsCenter. He would often call his mother for advice. She was unrelentingly honest with her son. She passed away in 2017. Her death left an indelible mark on Smith.
Smith almost died when he got Covid 19. After his bout with the terrible disease, he said, "Throughout my adult life, I'd committed the cardinal sin for anyone who believes in a higher power. I assumed that tomorrow was guaranteed."
Whether or not you are a fan of the controversial newscaster, his story is interesting and inspirational. If profanity offends you, there is a smattering of it in the book, but the merits of the book still have made it a New York Times bestseller.