Falcon girls golf plays at State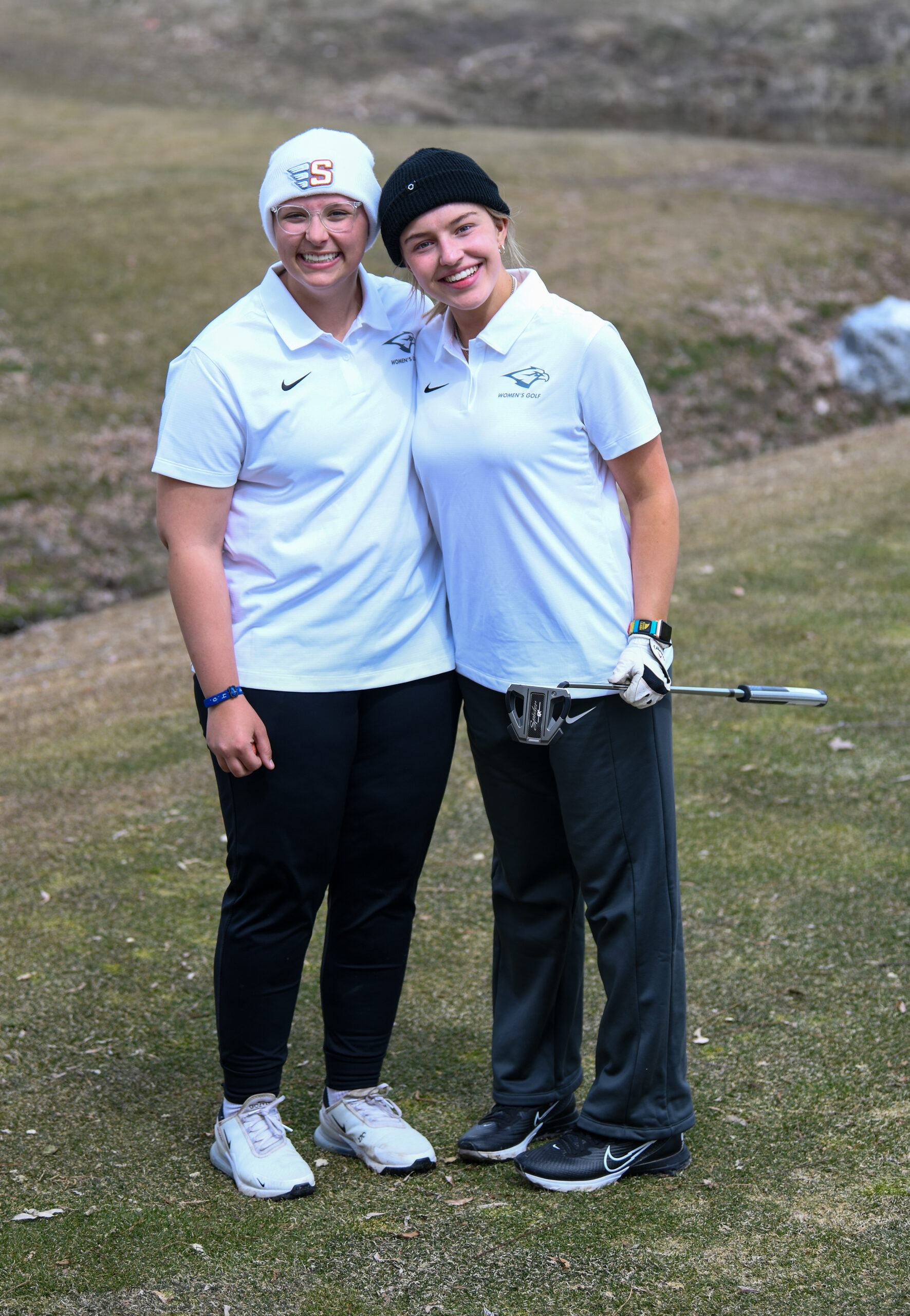 The Skyridge girls golf team finished in ninth place at the 6A state tournament, played May 8-9 at the Riverbend Golf Course in Riverton. The squad posted a combined score of 754 (+178). Lone Peak was the overwhelming title winner at 612 (+36), 57 strokes better than the second-place team.
The Falcons earned fourth place in Region 4 play with a stroke average of 377.5, behind the Knights at 303.5, Corner Canyon at 335.5 and American Fork at 370.5, but still qualified to advance to state play. Skyridge did not have any individual medalist winners in the overall league race.
The Falcons shot a combined 384 in the first round at the state event but improved their score by 14 strokes on the second day as they carded a combined 370. They trailed Herriman by six strokes and beat out Copper Hills by 10 strokes in the two-day team standings.
Freshman Andi Armstrong was Skyridge's top individual placer at State. She shot a 97 in the first round but shaved 13 strokes from her total the second day to end up tied for 29th place with a combined 181 (+37).
Junior Addie Branham was just two strokes behind her at 183 (+39), tying for 33rd place. She carded a 92 the first day and 91 the second.
The team's other representatives at the tournament were senior Brylee McCall, tied for 37th at 186 (+42); senior Liv Marshall, 49th at 204 (+60); senior Lizzie Peterson, tied for 53rd at 211 (+67); and senior Ruby Jensen, 63rd at 226 (+82).