Letter to the Editor: Resident urges safety after witnessing I15 crash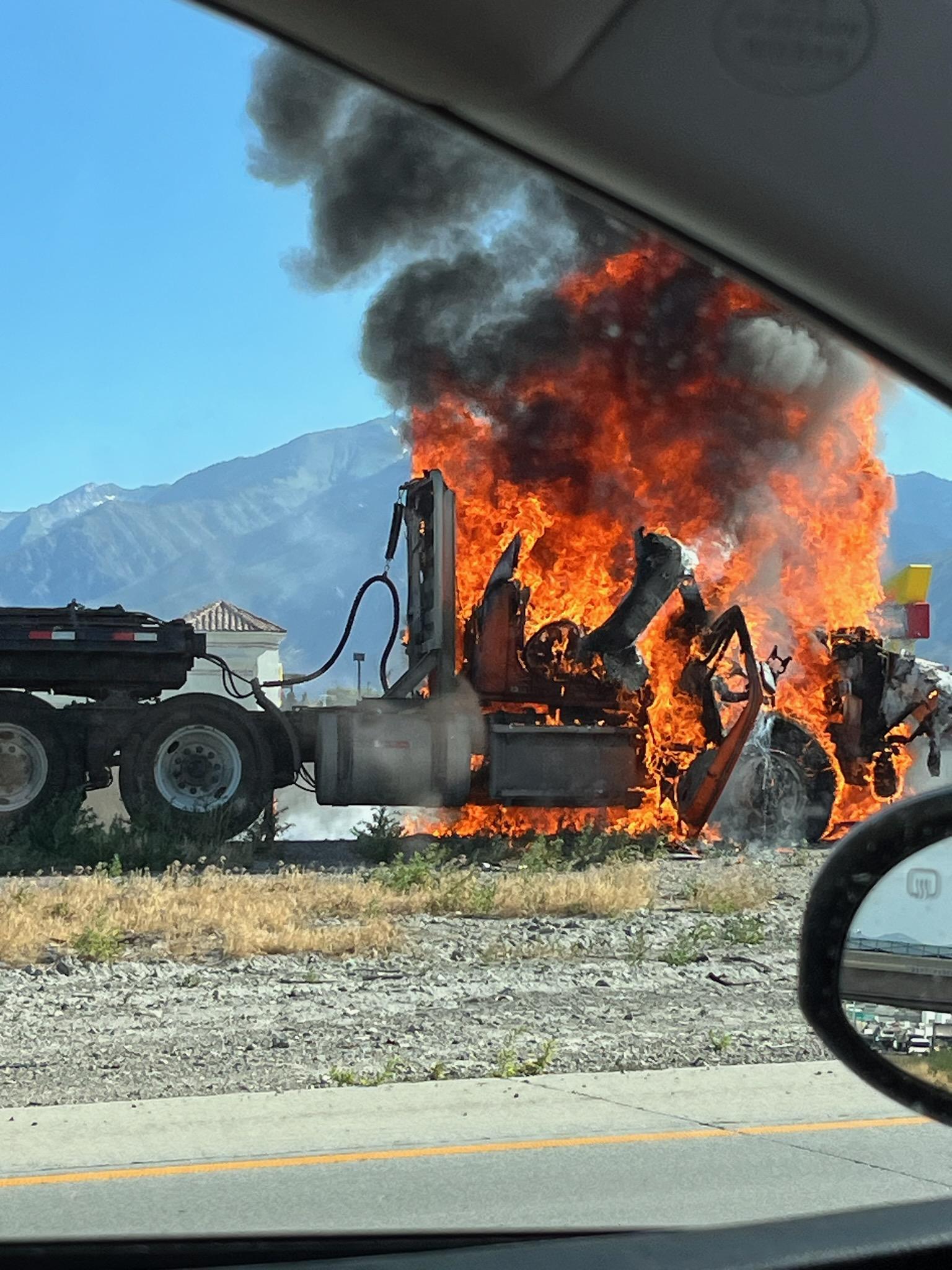 Dear Editor,
I am writing to share a concerning incident I witnessed earlier today. Around 9:30 a.m., there was a tragic accident involving a semi-truck that caught fire on I-15 near the Lehi Pioneer Crossing on-ramp.
The aftermath of the incident was distressing, and it reminded me of the importance of safety on the roads. I have attached a picture I took at the scene to highlight the severity of the situation.
Kenneth Stockwell
Lehi, Utah