OPINION: New realignment will be a game-changer for all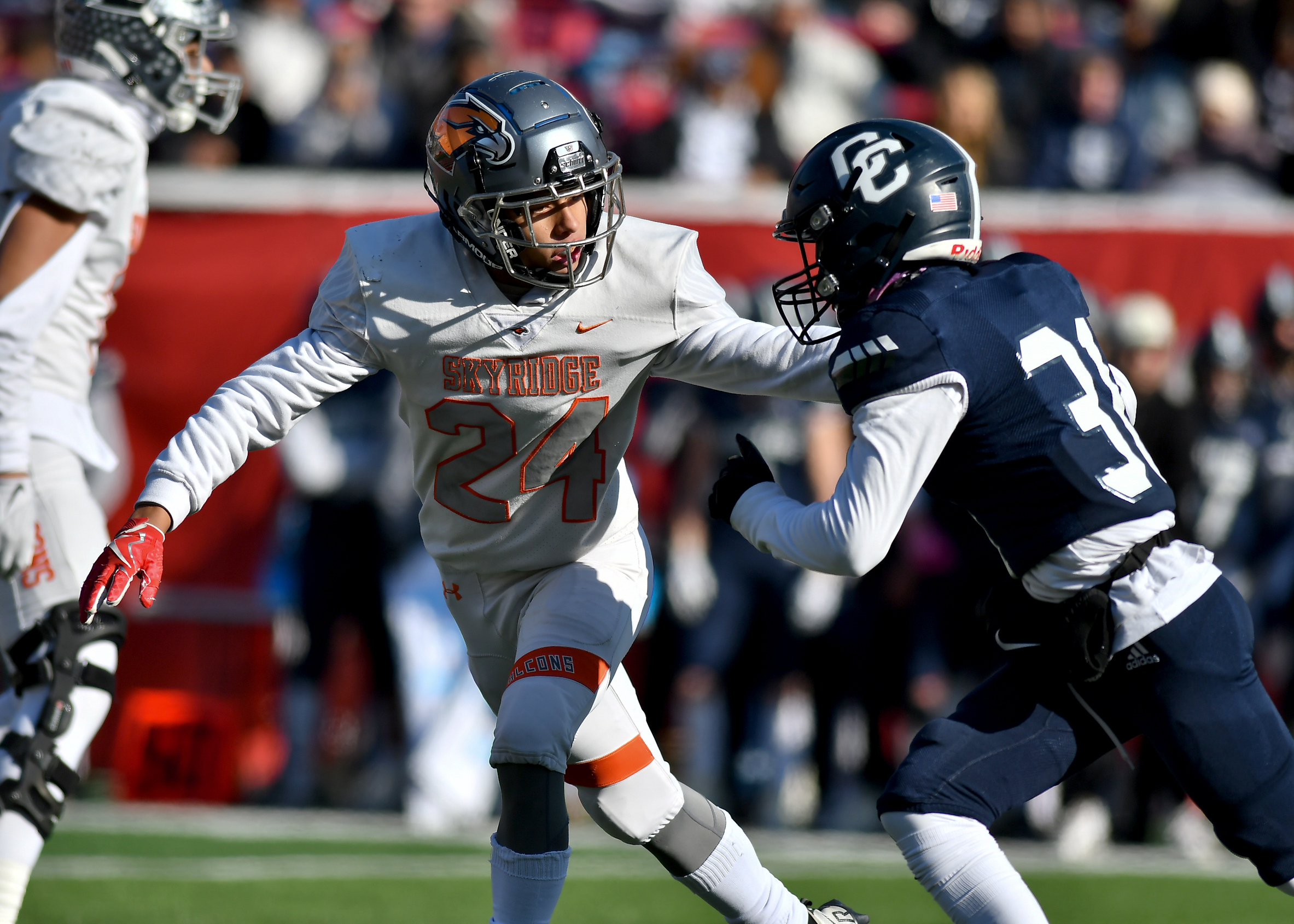 The start of fall sports this year will begin a new era in the history of high school athletics in Lehi City. For the first time, two high schools in town will compete in the same classification (6A) and the same region (3).
Regarding enrollment number projections, Lehi will be the smallest school, and Skyridge is about in the middle of the 6A classification, which includes schools with the State's highest enrollments. The biggest school (Copper Hills) is expected to have about 1.5 times as many students as Lehi.
At least in the first year, this change will impact Lehi more than Skyridge. The Falcons have played teams from Lone Peak, Pleasant Grove, American Fork and Westlake for several years in all sports.
Lehi has been competing against some programs from those larger schools in some sports, but not all of them all the time. This will be the eighth region change for the Pioneers in the past 20 seasons, during which period they have also yo-yoed between Classes 3A, 4A and 5A six times. Now it's on to 6A.
There's a can-do attitude around the Lehi campus which suggests that most, if not all, players and coaches are embracing the challenges to come.
However, community expectations should be tempered by a bit of a reality check. There's been little difference between teams' skill levels in 5A and 6A for years in certain sports, such as basketball and soccer.
When the Pioneers have successfully competed in those sports in recent seasons, that success should continue, even against less familiar opponents.
If that hasn't been the case, Lehi's teams and players will likely struggle for a while as they adjust to a different competition level.
For example, the State meet qualification standards for swimming and track are stricter for Class 6A than for 5A. Pioneer athletes in those disciplines will have to push themselves to meet those standards or risk not making the cut.
And then, there's football. The conventional wisdom is that bigger schools can compete better in this sport with the highest body count because they have a larger player pool from which to draw.
Although dismissed by the state-level media, the Pioneers aren't buying into the poor-little-brother scenario. They won't go down without a fight, and I predict they'll surprise some people.
There's another aspect of this change that should also be mentioned. Since 6A is the marquee classification in this State, the big schools will likely draw the best athletes regardless of where they started.
No one wants to admit it, but the facts are pretty plain. The parents of talented kids, especially those with scholarship potential (real or imagined), will do whatever they feel they must to get their athletes into the most advantageous situations. Lehi's at least on an even playing field in that contest now.
Finally, there's the community aspect of it all. For the past few years, Lehi residents have had a luxury akin to what the respective fan bases of BYU and Utah have had since those schools joined different conferences: they could cheer for athletes from both schools since it was almost always "us against them." Of course, we can still cheer for Lehi area teams when they take on the teams from neighboring towns.
But, when the two schools face each other regularly, the lines will be drawn a little sharper. Many families have ties to athletes in both schools, many of whom participate in the same sports and will thus inevitably compete against each other.
This competition may be uncomfortable and will undoubtedly shift the support paradigms over time, but it doesn't have to lead to bitterness. Cross-town contests can be fun and exciting as long as the energy stays positive and doesn't degenerate into unacceptable behavior in the competition venue or the stands.
Here's hoping that the positive side of that formula will prevail as the budding Region 3 rivalries begin to play out on fields and in gyms around town.