Prep sports year starts next week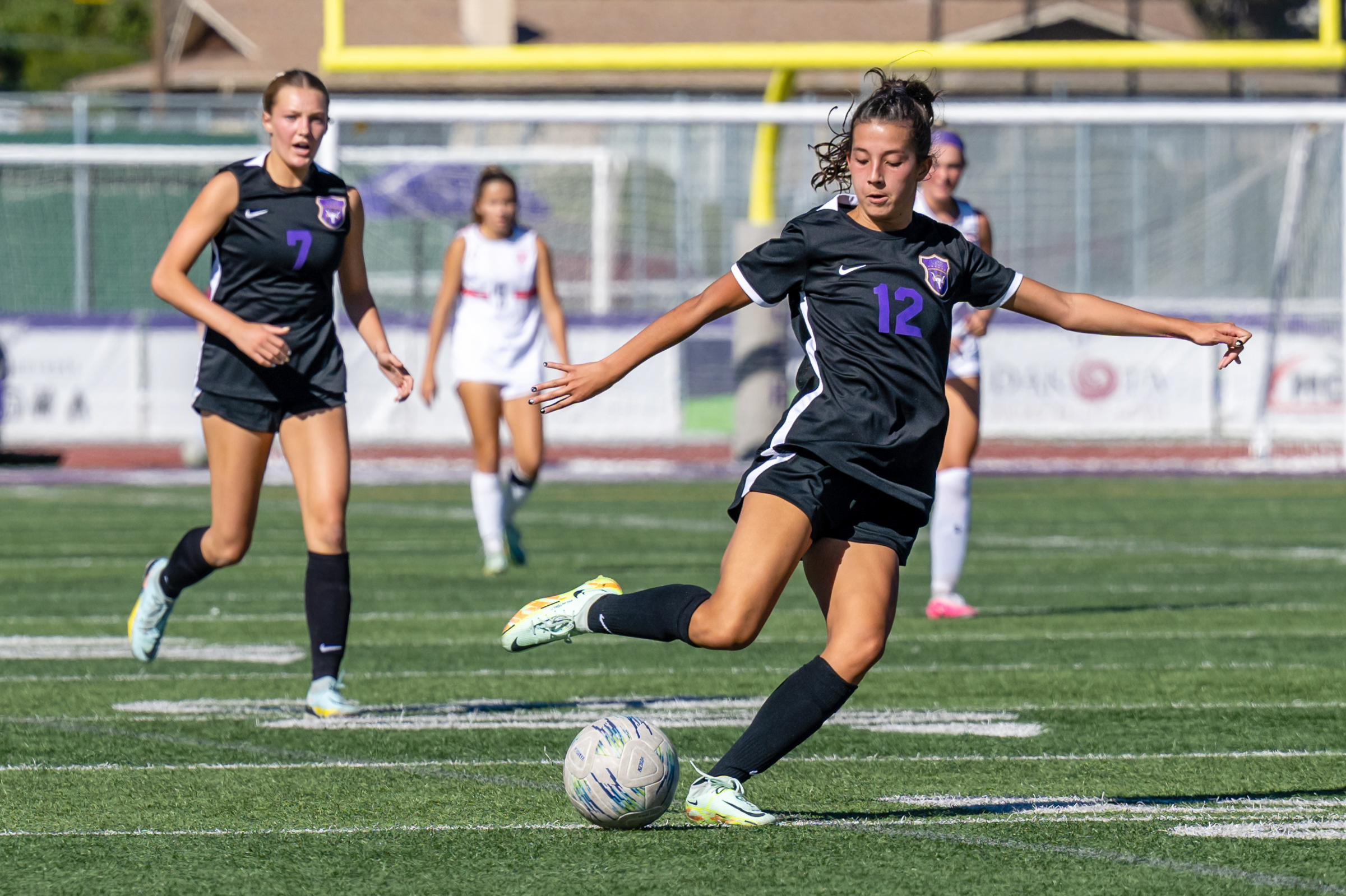 Although local high school students won't hit the classroom until Aug. 16, the fall sports year gets underway on Monday. Outdoor teams start early in order to complete their seasons before the weather makes it difficult to play.
The girls soccer teams kick things off, and the programs at both Lehi-area schools open their campaigns on Thursday (Aug. 3).
The Pioneers scheduled their first three matches down south. They play at Snow Canyon at 7 p.m. on Thursday, then visit Dixie at 10 a.m. Friday and Crimson Cliffs at 10 a.m. on Saturday. The first home contest is Aug. 10 against Spanish Fork.
Lehi finished second in Region 8 last year with a 9-3 record and was 13-7 overall. The Pioneers reached the quarterfinals of the 5A tournament.
The Falcons will play all six of their pre-region contests on the road, starting with Mountain Crest on Thursday at 8 p.m. The Region 3 opener is at Westlake on Aug. 22 at 7 p.m., with the first home contest set for Aug. 24 at 3:30 p.m. against Pleasant Grove.
Skyridge tied for third in Region 4 at 5-5 in 2022 and finished up at 10-10 after reaching the 6A state semifinals. The Lehi schools will play their first-ever region games on Aug. 31 at Skyridge and Sept. 19 at Lehi.
The Pioneer Purple and White football scrimmages are set for Friday (Aug. 4), with the sophomores playing at 5 p.m. and the varsity at 7 p.m. The team fundraising dinner will be the next night (Aug. 5) at 6 p.m. in the main gym.
Lehi will visit Davis on Aug. 11 at 7 p.m. to open the official season. The first home contest is Aug. 18 at 7 p.m. against the visitors from Desert Hills.
The Falcon Orange and Grey games are scheduled for Saturday (Aug. 5) as part of a carnival that runs from 4-9 p.m. The varsity contest is scheduled for 7 p.m. There will also be face painting, food trucks, a rock wall, a dunk tank, a firehose spray, games and more.
Skyridge welcomes Timpview to open the season on Friday (Aug. 11) at 7 p.m. The inaugural Region 3 faceoff with the Pioneers is scheduled for Sept. 22 at Lehi.
Both of these teams are defending state champions. The Pioneers claimed the title in 5A and the Falcons in 6A last season. This won't be possible this year as both are now in the 6A ranks.
In 2017, the second season after the school split createdSkyridge, the Pioneers and Falcons played for the 5A title with Lehi claiming the big prize that time. The football programs have not faced off against each other since then.
The volleyball, cross country, girls tennis and boys golf teams also start their seasons in the next couple of weeks.